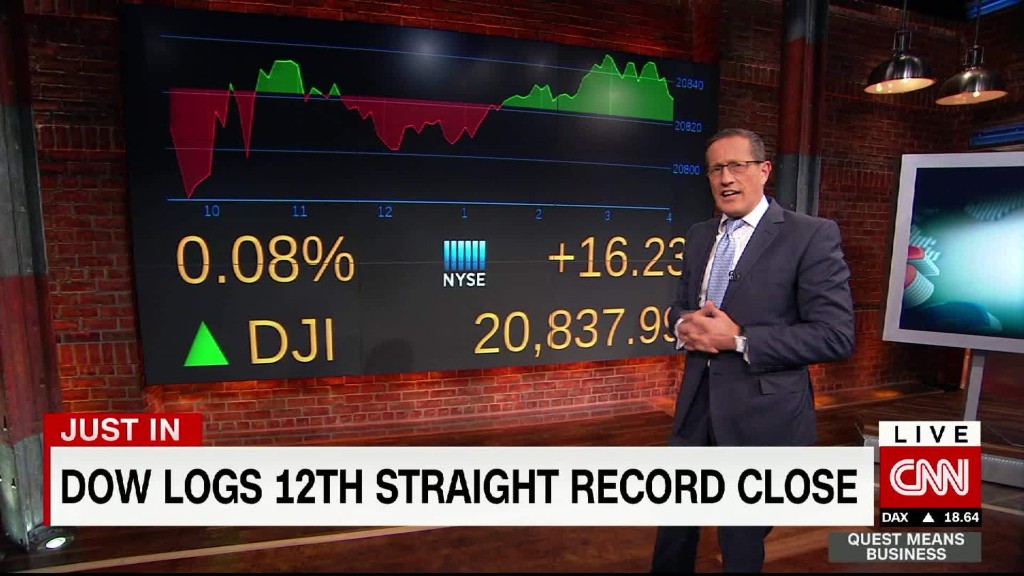 Brokerage firms seem to be battling it out when it comes to online trading fees.
Charles Schwab announced Tuesday that it will lower its online trade commissions for U.S. stocks and ETFs to $4.95. Almost four weeks ago, the firm lowered its trading fees to $6.95 from $8.95.
The announcement comes after competitor Fidelity announced it lowered trade commissions by $3 to $4.95 on Tuesday.
"We never want commission costs to be a barrier for investors deciding which firm can best serve their needs," said Walt Bettinger, Schwab (SCHW) president and CEO in a statement Tuesday.
The reduction will go into effect on March 3.
Related: How are investors feeling?
Schwab, which has more than 10 million accounts, also said it would reduce options pricing to $4.95 plus 65 cents per contract.
The fee cuts make the two firms' commissions lower than competitors TD Ameritrade (AMTD) and E*Trade.
On Tuesday evening, TD Ameritrade announced it will cut its commissions for online equity and ETF trades to $6.95, down from $9.99, starting March 6.
E*Trade charges $9.99 for online U.S. stocks and ETF trades.
Newer stock trading platforms are heating up competition even more. Trading app Robinhood doesn't charge a stock trade fee.