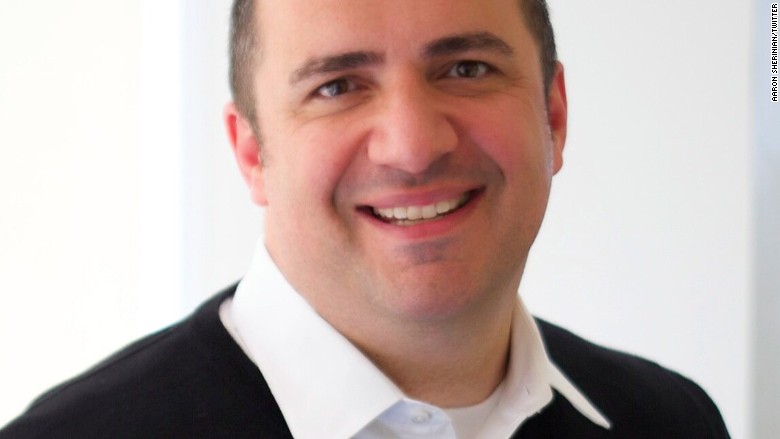 This week, the guest curator for "The Big Idea" is Aaron Sherinian.
Occupation: Chief Communications and Marketing Officer, United Nations Foundation
Sherinian became the Chief Communications and Marketing Officer at the United Nations Foundation in 2009. There, he oversees public relations efforts, media relationships, strategic outreach and the Foundation's digital presence.
Before joining the UN Foundation, Sherinian was the Managing Director of Public Affairs for the Millennium Challenge Corporation, a U.S. government development assistance agency.
Sherinian served as a Foreign Service Officer for the U.S. Department of State for a decade.
Here's a sample of what Aaron Sherinian is reading this week (to see more, add "The Big Idea" stream on the CNN MoneyStream app)
- These Oscar-nominated documentaries tell intimate stories of Syria's civil war (NPR)
- Bill and Melinda Gates: Warren Buffett's best investment (Gates Notes)
- Now is the time to save lives from looming famine (UN Foundation Blog)
- Global health is an investment we can't afford to pass up (STAT)
- Is "Gross National Happiness" the New GDP? (UN Dispatch)
- This Kenyan village is a laboratory for the biggest basic income experiment ever (Vox)
- Exposure to pollution kills millions of children, WHO reports find (Washington Post)
- Donors pledge millions to fill void left by Trump's 'global gag rule' (CNN)

"The Big Idea" lets you peek into the minds of leading people in business.
Every day, you will see multiple stories appear in your stream that are hand-picked by the guest curator of the week. Last week's curator was Dollar Shave Club CEO Michael Dubin . Previous guests include Richard Branson, Ellevest CEO Sallie Krawcheck, T-Mobile CEO John Legere and many other top business leaders.
Reading this article on your Apple device? Click here to download CNN MoneyStream. Or if you are on Android, download it here.
Download CNN MoneyStream for all the latest news about all your favorite companies, people, business topics and markets.