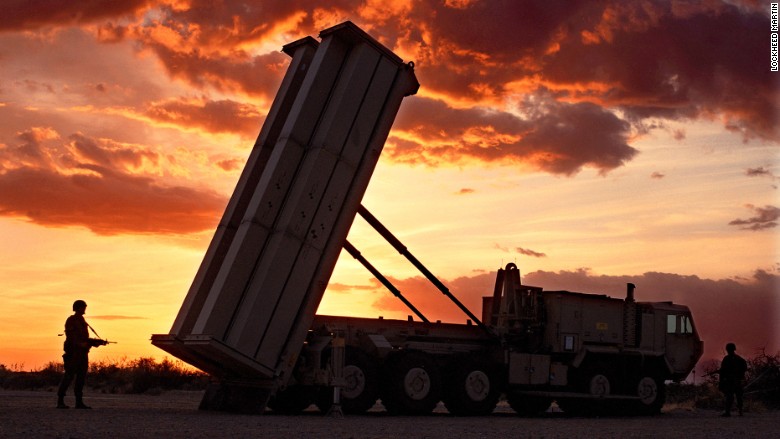 One of South Korea's biggest conglomerates has found itself caught in the middle of escalating tensions with China over the deployment of a controversial U.S. missile defense system.
Lotte Group agreed last week to hand over a golf course to the South Korean government to house the THAAD system. Since then, at least 23 Lotte Mart stores across China have been shut down by authorities, according to the company.
Chinese officials say the stores have been closed because they fail to comply with fire safety regulations. But the crackdown comes just days after China's state news agency Xinhua warned that the decision to make land available for THAAD "could turn into a nightmare for Lotte."
Top Lotte executives met Sunday to discuss the difficulties the group's businesses are facing in China. They agreed to ask the South Korean government for help, Lotte said in a statement.
China is South Korea's biggest trading partner, and accounts for about a quarter of its exports. Companies such as Samsung (SSNLF) and Hyundai (HYMTF) do a lot of business there.
Related: China's 'unofficial' sanctions rattle South Korea
Lotte's businesses span a wide range of industries, including food, hotels, chemicals and real estate. It employs about 20,000 people in China, a market that accounts for just under 30% of its sales outside South Korea.
"Lotte stands to lose Chinese customers and the Chinese market. That would be a very large slice out of their business pie," Xinhua said in its commentary on Feb. 19.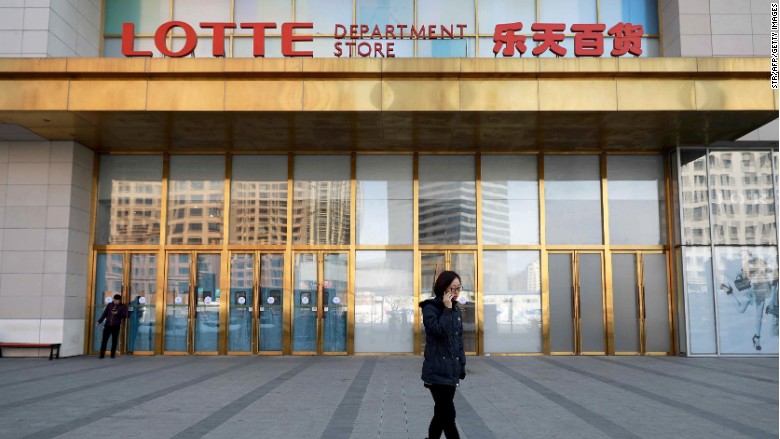 China has bitterly opposed South Korea's decision to deploy the missile defense system, which it sees as a threat to its own security. The first pieces of the THAAD system, which Seoul wants to bolster its defenses against North Korea, arrived in South Korea late on Monday.
That's likely to fuel anger in China, where protests calling for boycotts of South Korean products have been reported. Last week, the South Korean government said it believed Chinese authorities had told travel agencies to stop selling trips to South Korea.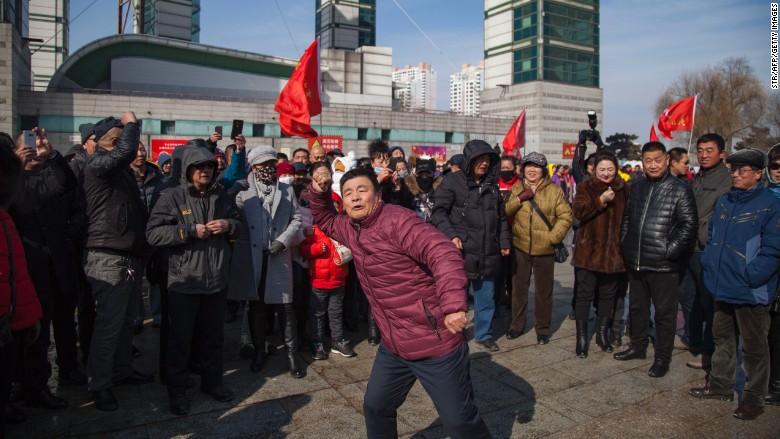 Lotte has faced other setbacks in China as the standoff over THAAD intensified. They include authorities ordering a halt to the construction of a Lotte theme park in northeastern China, which was also attributed to fire safety issues.
"The timing and targeting are no coincidence," risk management consultancy Allan & Associates said in an analysis last week.
China's Ministry of Foreign Affairs has repeatedly denied any knowledge of restrictions being placed on South Korean businesses over THAAD.
"The Chinese government welcomes foreign businesses including South Korean companies to invest in China, and protects their rights in accordance with the law," Geng Shuang, a ministry spokesman, said Tuesday in response to a question about the Lotte store closures.
"At the same time, foreign businesses operating in China have to abide by Chinese laws and regulations."
Related: Why South Korean companies are getting the cold shoulder in China
Beijing has a reputation for using economic measures to exert diplomatic pressure. It did so against Japan in 2010 and 2012 as tensions spiked over a territorial dispute.
South Korea could take international legal action against China over the apparent retaliatory measures against South Korean companies, local media reported.
Related: China is crushing the U.S. in 'economic warfare'
--Steven Jiang contributed to this report.