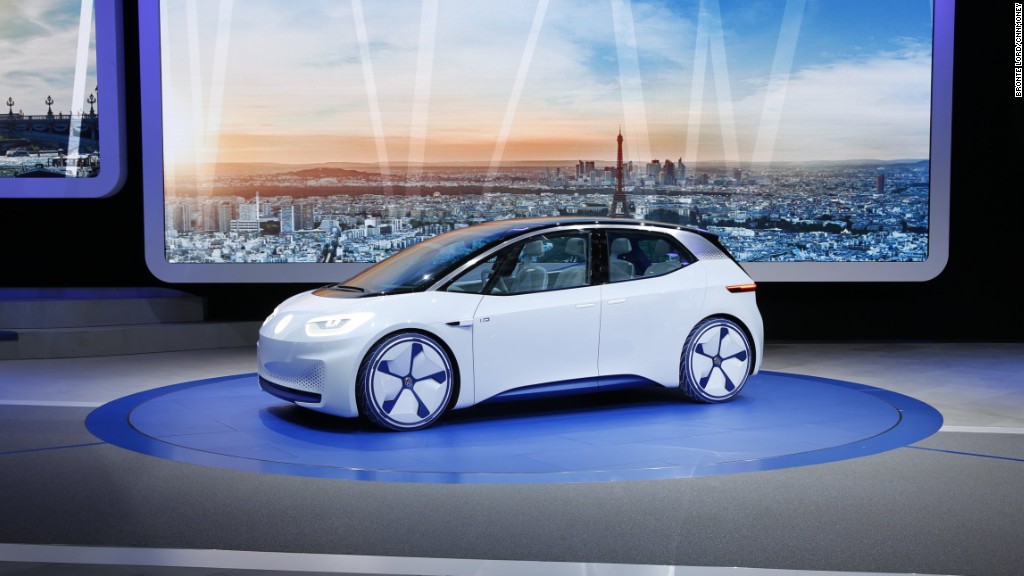 Volkswagen has a new partner in India: Tata Motors.
The two automakers announced the formation of a new "strategic alliance" on Friday aimed at developing components, and possibly new vehicles.
Volkswagen (VLKAF) CEO Matthias Mueller said the partnership would help it "achieve sustainable and profitable growth in very different parts of the world."
Tata Motors (TTM), the owner of Jaguar Land Rover, has been under pressure at home. It has a reputation for making cheap cars, but wants to move upmarket to capitalize on the growing spending power of India's middle class.
Booming auto sales and a massive population of 1.3 billion people have attracted foreign automakers including Fiat Chrysler (FCAU) and France's Peugeot and Citroen to India.
Related: GM sells European business to PSA
Toyota (TM) -- VW's big global rival -- is also looking for new opportunities in India. It's in talks to form a partnership with Japan's Suzuki, which has decades of experience building small cars in the country.
Toyota President Akio Toyoda and Suzuki Chairman Osamu Suzuki met with Prime Minister Narendra Modi on Thursday. According to a statement from the prime minister's office, the executives discussed manufacturing opportunities in India, and the possibility of exporting cars from the country.
Related: Volkswagen CEO says more car companies will merge
VW's Mueller told CNNMoney this week that automakers were on the hunt for potential mergers and partnerships.
"There will be a consolidation of the automotive market internationally, globally and we're very inventively following developments and on that basis we're going to take a decision going forward," he said.