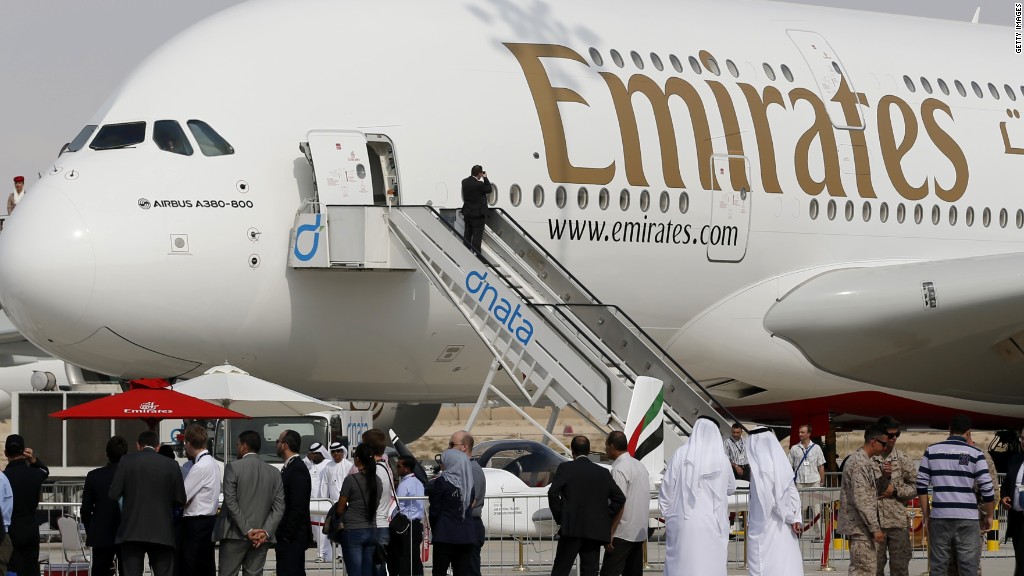 Lawmakers are trying to put a stop to shrinking airline seats ... again.
A bipartisan bill introduced in the House and Senate would establish a minimum airplane seat width as well as a minimum distance between rows.
The SEAT Act of 2017 would task the Federal Aviation Administration to set the limits and require airlines to display their seat size and legroom prominently on their websites.
"Airline passengers are tired of being squeezed," said Democratic Congressman Steve Cohen from Tennessee, who introduced the bill, said in a press release on Thursday. "Shrinking seat sizes in airplanes isn't just a matter of comfort but the safety and health of passengers as well. Planes need to be capable of rapid evacuation in case of emergency."
The bill was introduced by seven members of Congress representing both parties, including Democratic Senate Minority Leader Charles Schumer of New York and Republican Congressman Adam Kinzinger of Illinois.
The distance between seats, often referred to as seat pitch, varies among airlines and aircrafts. Shrinking the pitch allows airlines to add more rows of seats -- and therefore increase ticket sales.
Related: Which airlines offer the most legroom?
The average amount of space between rows has dropped to around 31 inches from 35 inches in the 1970s, according to Cohen's press release, while the average seat width has shriveled to about 16.5 inches from 18 inches.
There is no federal mandate that outlines how much space airlines must have between seat rows other than in the exit rows.
"As airlines' profits skyrocket, passengers' seats keep shrinking," said Democratic Senator Richard Blumenthal, in a statement.
This isn't the first time Capitol Hill has gone after shrinking airline seats.
Cohen introduced similar legislation as an amendment to the the FAA Reauthorization bill last year.