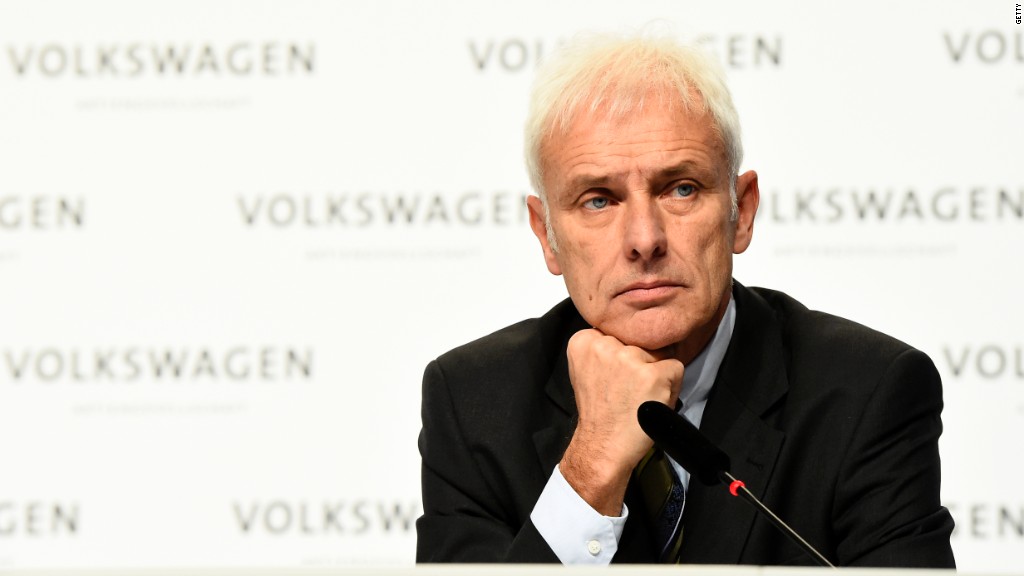 Fiat Chrysler is the latest automaker to be ensnared in a growing French investigation into diesel emissions cheating.
The Paris prosecutor has opened an investigation into potential aggravated fraud at Fiat Chrysler, a spokesperson confirmed Wednesday.
Fiat Chrysler acknowledged it was under investigation for "alleged consumer protection violations" and said it would cooperate with prosecutors. But the automaker also said it had done nothing wrong.
"[Fiat Chrysler] reiterates once again that its diesel vehicles fully comply with applicable emissions requirements," it said in a statement.
Shares in Fiat Chrysler (FCAU) dropped 2% Wednesday on news of the probe.
French prosecutors were already investigating Renault (RNLSY) over potential emissions cheating. The automaker has categorically denied that it cheated on tests. Volkswagen Group (VLKAY) has been under investigation in France since February 2016.
A spokesperson for the Paris prosecutor said Wednesday that it would soon decide whether PSA Group, the maker of Peugeot and Citroën cars, would also be investigated. PSA declined to comment.
Related: German prosecutors raid headquarters of Volkswagen and Audi
The auto industry is still dealing with questions over emissions cheating after Volkswagen admitted to fitting as many as 11 million diesel vehicles worldwide with software that could cheat nitrogen oxide emissions tests.
The company has agreed to a $14.7 billion settlement with the U.S. Environmental Protection Agency and another $4.3 billion in criminal and civil penalties with the U.S. Department of Justice. It also took the unusual step of pleading guilty to criminal charges in the U.S.
But it has been unable to shake the scandal. Last week, German prosecutors raided the company's headquarters as part of an ongoing investigation.
In a complaint unsealed in January, U.S. prosecutors alleged that Volkswagen's executive managers in Germany were briefed in person about the emissions "defeat device" on or about July 27, 2015, but chose to keep regulators in the dark.
One executive present at the meeting, Oliver Schmidt, has been jailed in the U.S. over his alleged role in the company's rampant cheating on emissions tests. Five other Volkswagen executives, who are all German, have been indicted.
Shares in Volkswagen lost as much as 43% of their value after U.S. regulators initially accused it of cheating on emissions tests.
-- Margaux Deygas contributed reporting.