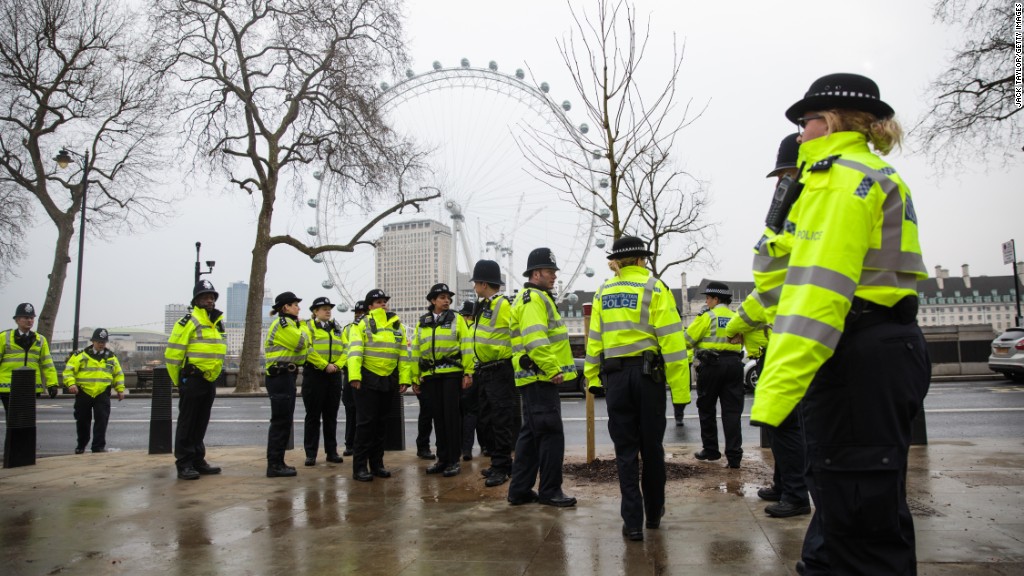 London's bustling tourism sector could come under strain following a deadly terrorist attack in the heart of the city.
A lone British-born attacker used a vehicle to mow down pedestrians Wednesday on Westminster Bridge before fatally stabbing a police officer on the grounds of the U.K. Parliament. Three people were killed in the attack, including an American tourist. The suspect was also killed.
Some of the injured were citizens of France, Romania, Australia, South Korea, Germany, Poland, Ireland, China, Italy and Greece.
On Thursday, ISIS claimed responsibility for the attack, but the group offered no proof of its involvement.
The incident occurred in a key destination for tourists in central London, where visitors often gather to take pictures of Big Ben and the Houses of Parliament. Some of the injured victims were visiting from countries including France, Australia and China.
Related: Live updates on London terror attack
The attack could have a major impact on London's booming tourism industry -- especially in the busy summer months to come. The capital city welcomes up to 20 million visitors per year, making it among the top three most visited destinations in the world. Tourism to another top city -- Paris -- has been hard hit in the wake of recent terror attacks.
Some travelers may now choose to wait before booking flights to London. Other tourists may cancel their trips or avoid the city altogether.
"I think we will see an obvious and quite logical situation of travelers changing their trip plans," said Olivier Jager, CEO of travel intelligence firm ForwardKeys.
Jager said that if authorities can show this was an uncoordinated, one-off event, disruption to the tourism industry will be minimized.
"We'll need to give it a couple of days to see if this might truly impact inbound London [travel]," he said. "I think travelers are a little bit more used to the fact that these things might happen."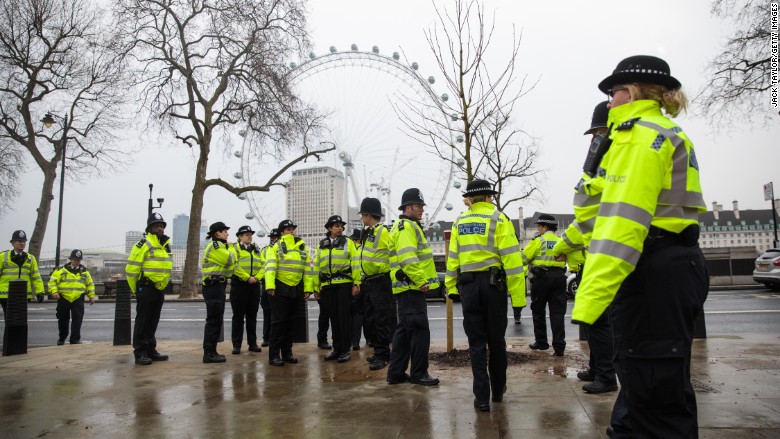 London tourist spending has grown rapidly over the past year, increasing by more than 7% to nearly $20 billion in 2016, according to Mastercard.
The industry has benefited from a sharp drop in the value of the U.K. pound following the June Brexit referendum. That's made visits much cheaper for foreign visitors.
Tourism directly supports roughly 500,000 jobs in the capital, according to U.K. Tourism Alliance.
About half of all U.K. travelers visit London during their trips.
Related: These are 4 of the world's hottest tourist destinations
London officials will be hoping to avoid a hit to tourism similar to the one suffered by Paris in the wake of a series of high-profile terrorist attacks.
"We're never complacent. We're always vigilant. We're doing all that we can to keep Londoners and visitors safe," said London mayor Sadiq Khan, who pledged to strengthen security measures in response to the attack.
Across the English Channel, Paris has been forced to ramp up security measures and erect barriers around the Eiffel Tower to guard against terror threats.
France as a whole experienced a 7.3% drop in tourism spending in 2016, according to the World Travel & Tourism Council. The Louvre museum has seen attendance fall by 21% over the past two years.
On Thursday, there were some signs of normality returning to London. The London Eye, a giant Ferris wheel near the site of the attack, had already resumed ticket sales. Westminster Bridge was also reopened to traffic.