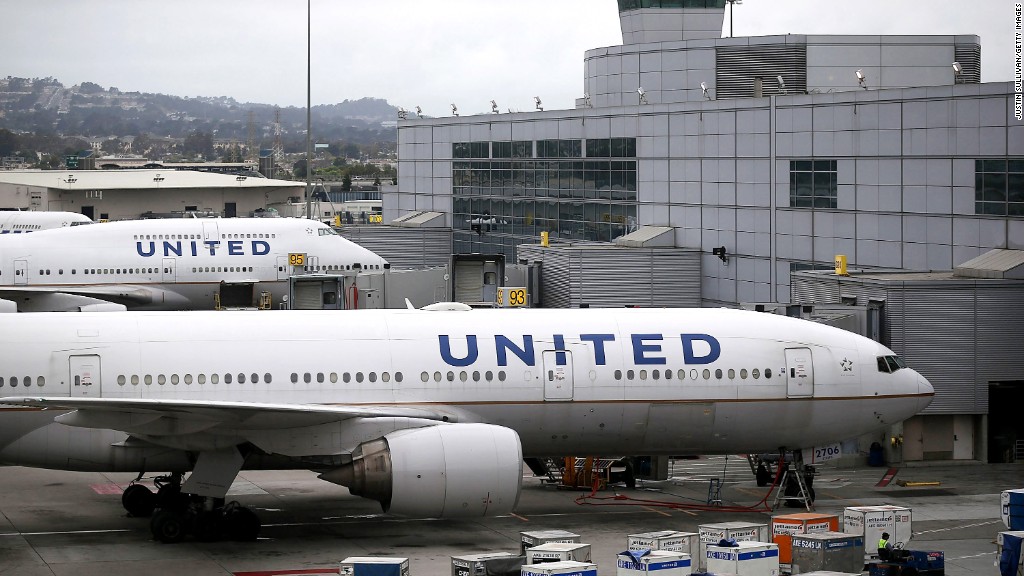 Still confused about whether leggings are appropriate attire on an airplane? Delta wants you to know it's all right by them.
The airline took a swipe at competitor United on Monday, one day after an obscure dress code requirement at that airline caused a kerfuffle on Twitter.
"Flying Delta means comfort," Delta (DAL) tweeted. "That means you can wear your leggings."
The airline added a winking emoji -- just in case you didn't catch the snark.
United (UAL) found itself at the center of a controversy Sunday after a woman tweeted about seeing a United gate agent refuse to allow "girls in leggings" to board a flight from Denver to Minneapolis "because spandex is not allowed."
United later said that the passengers were using passes through the company's travel perk program.
Longstanding policy requires those who enjoy the perks of airline employment, which include travel passes for family and guests, to present themselves in a way that represents the airline well.
That means no form-fitting lycra or spandex pants, nor anything "excessively dirty" or "inappropriately revealing."
Related: United Airlines in Twitter trouble over leggings rule
Delta says it does not have any "item-specific" clothing policies for employees and others flying on its pass program. On Twitter, the airline said it encourages "no swimwear, sleepwear or underwear as your outerwear."
A Delta spokesman told CNNMoney it asks anyone flying on its pass program to "use their best judgment when deciding what to wear on a flight."
United did not immediately respond to a request for comment.