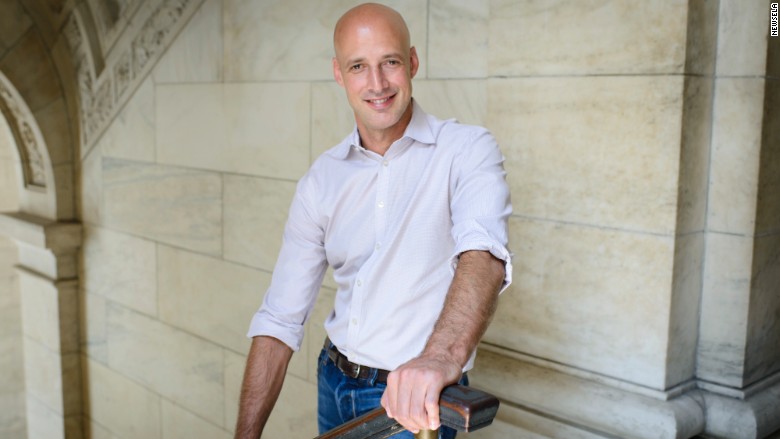 This week, the guest curator for "The Big Idea" is Matthew Gross.
Occupation: Founder and CEO, Newsela
Gross launched Newsela, a New York-based education startup, in 2013. The company rewrites news stories at multiple reading levels to help students develop their reading skills. The program allows teachers to monitor each child's progress.
Before developing Newsela, Gross was the executive director of the Regents Research Fund, which conducts research and analysis for the New York State Board of Regents and Education Department. He also led development projects at Pencil, which builds private-sector partnerships with public schools.
Here's a sample of what Matthew Gross is reading this week (to see more, add "The Big Idea" stream in the CNN MoneyStream app)
-How climate change is complicating the debate over dams (Scientific American)
-Opinion: The conversation we should be having about school choice (U.S. World & News Report)
-The family behind that viral BBC interview speaks out (Wall Street Journal)
Related: This startup is using journalism to make kids better readers
"The Big Idea" lets you peek into the minds of leading people in business.
Every day, you will see multiple stories appear in your stream that are hand-picked by the guest curator of the week. Previous guests include Richard Branson, Ellevest CEO Sallie Krawcheck, T-Mobile CEO John Legere and many other top business leaders.
Reading this article on your Apple device? Click here to download CNN MoneyStream. Or if you are on Android, download it here.
Download CNN MoneyStream for all the latest news about all your favorite companies, people, business topics and markets.