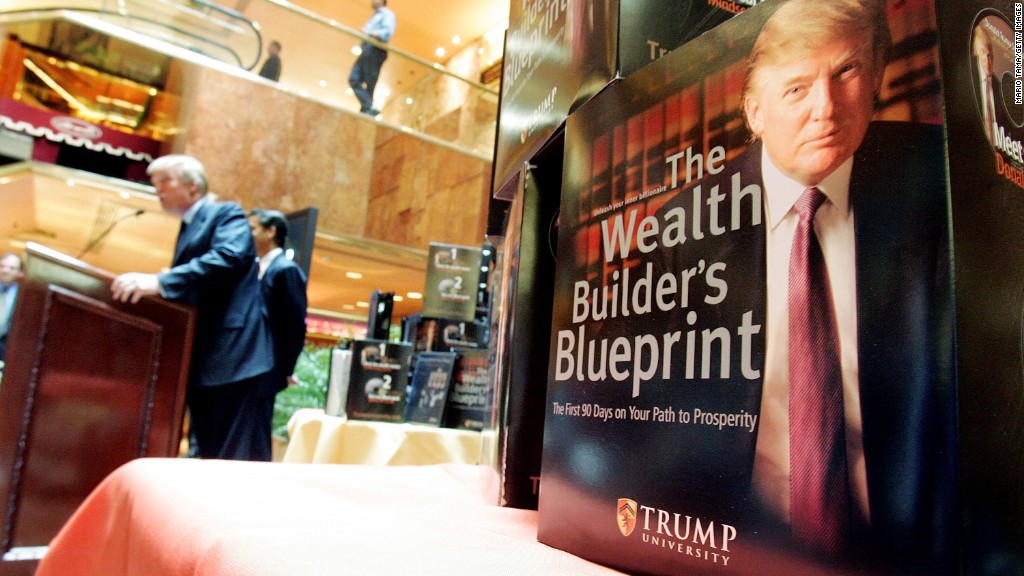 Thousands of former Trump University students will get most of their money back, with a judge on Friday approving a $25 million settlement.
"The settlement is fair, adequate, and reasonable," Judge Gonzalo Curiel said in his decision.
Nearly 4,000 former students submitted claims and those who are eligible could get back about 90% of their money.
The settlement was agreed to last November, just 10 days after Donald Trump won the presidential election, but still needed court approval.
Trump University was created in 2005, and promised to teach students investing techniques they could use to get rich in real estate -- just like Trump.
A "one-year apprenticeship" at Trump University cost $1,495, according to court documents, while a "membership" cost at least $10,000 and the "Gold Elite," the seminar's most expensive class, cost $35,000.
Trump University effectively closed in 2010, the same year the New York Department of Education directed the program to stop operating without a license.
In advertisements for Trump University, Trump said he "hand-picked" the instructors, but he did not remember a single instructor during a deposition.
The November settlement brought together former Trump University students from three lawsuits: two federal class-action suits in San Diego, and a separate one brought by New York Attorney General Eric Schneiderman.
The approval of the settlement had been opposed by one former student, Sherri B. Simpson, who thought she could get more money by going to trial. Simpson told CNN she spent about $20,000 on Trump University courses in 2010.
Judge Curiel dismissed Simpson's objection. "That only one procedurally valid objection was filed... is indicative of the fairness, adequacy, and reasonableness of the Settlement," he said.