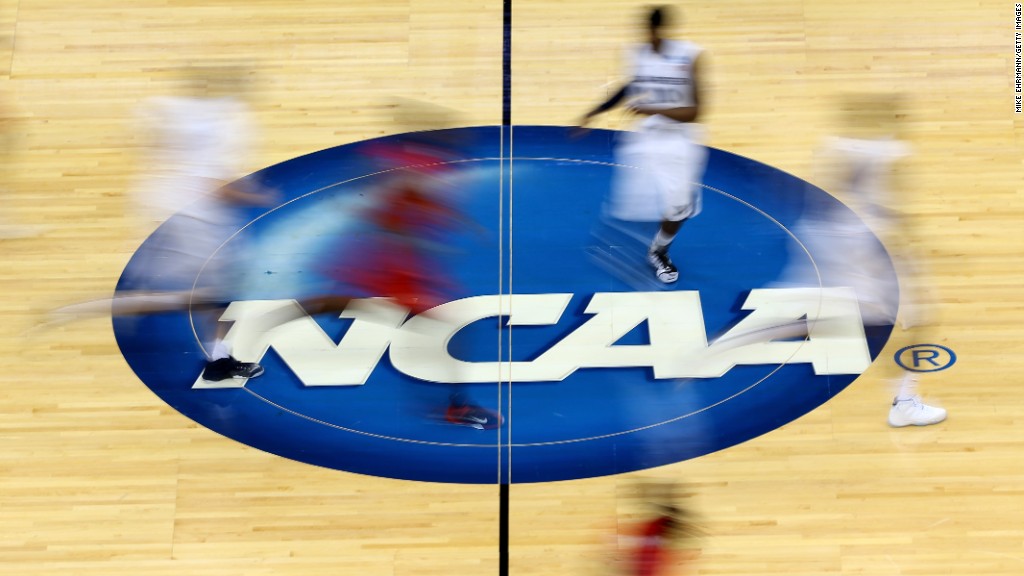 Now that North Carolina has partially repealed its anti-transgender "bathroom bill," the NCAA said it will no longer ban the state from hosting future championships.
In a statement, the NCAA said on Tuesday that a majority of its board of governors "reluctantly voted to allow consideration" of cities in the state.
The HB2 "bathroom bill" prevented cities in North Carolina from enacting non-discrimination policies based on gender identity. (The law came about after Charlotte passed just such an ordinance.) It also requires people to use the public restroom that corresponds with the gender on their birth certificate.
Related: North Carolina repeals 'bathroom bill'
The bill was repealed Thursday, but there's concern that its replacement isn't adequate. While it eliminates the bathroom stipulation, it doesn't allow North Carolina cities to enact their own nondiscrimination policies until 2020.
The repeal came just before the NCAA's deadline to consider host cities for tournaments between 2018 and 2022.
The NCAA's statement said that North Carolina will be allowed to keep previously awarded championships in the 2017-2018 season. Greensboro and Charlotte lost the chance to host first- and second-round men's basketball tournament games for the 2016-2017 season.
In April 2016, the NCAA announced a new rule requiring every host city to "provide an environment that is safe, healthy, and free of discrimination." That requires future host cities to "submit additional documentation demonstrating how student-athletes and fans will be protected from discrimination."
Related: Yelp is making it easier to find gender-neutral restrooms
The repeal of the "bathroom bill" has "minimally achieved" a nondiscriminatory environment, according to the NCAA's statement. If the situation changes, the organization said it "will not hesitate to take necessary action at any time."
The NCAA's decision was met with criticism from the Human Rights Campaign.
"After drawing a line in the sand and calling for repeal of HB2, the NCAA simply let North Carolina lawmakers off the hook," said HRC President Chad Griffin.
The American Civil Liberties Union said via a statement that "the NCAA must stand by its word and demand documentation of basic nondiscrimination policies before committing to any North Carolina sites."
However, North Carolina Governor Roy Cooper commended the NCAA for its decision.
"Last week's compromise was an important step forward for our state," Cooper said. "While more work remains to be done, it's good news that the NCAA will be returning to North Carolina."
Despite the public backlash to North Carolina's bathroom law, similar legislation has been proposed in Texas and is being considered by the state senate.