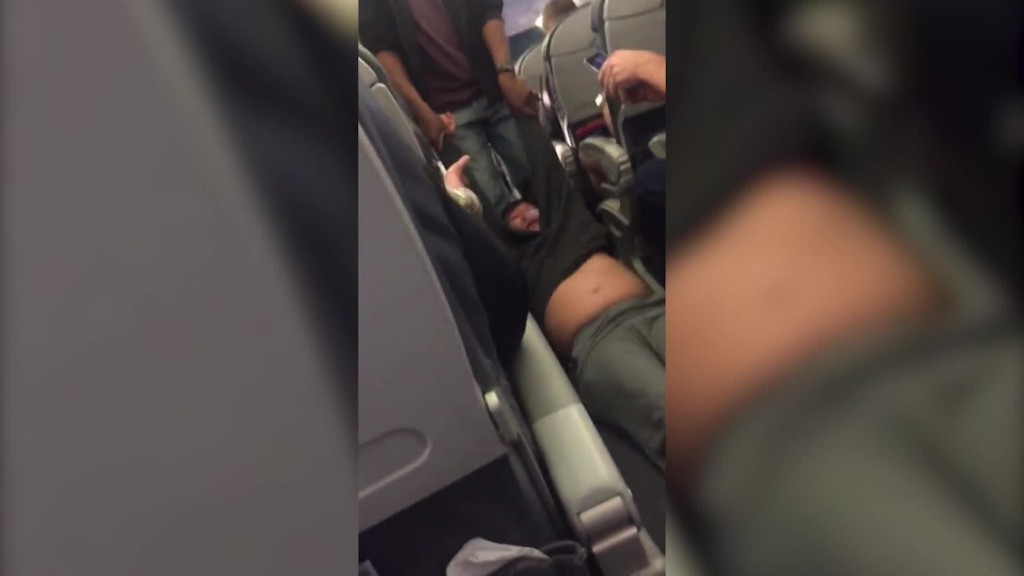 Last month, United Airlines CEO Oscar Munoz was named U.S. Communicator of the Year by the magazine PRWeek.
Now he's being raked over the coals for his response to a violent passenger incident on a United Airlines flight.
Public relations experts say the CEO should have quickly offered an unreserved apology after a customer was filmed on Sunday being forcibly removed from his seat and dragged down an overbooked aircraft's aisle.
Instead, Munoz apologized only for "having to re-accommodate ... customers."
Many customers found the response to be overly callous -- and said so on social media, where video of the incident had gone viral.
But Munoz doubled down in a letter sent to United employees on Monday afternoon, describing the passenger as "disruptive and belligerent." He also said that "employees followed established procedures for dealing with situations like this."
It wasn't until Tuesday afternoon that Munoz issued a full-throated apology, calling the episode "truly horrific."
"I want you to know that we take full responsibility and we will work to make it right," he said in a statement. "I promise you we will do better."
Related: United CEO apologizes for 'truly horrific' passenger incident
Munoz also said the company will investigate how it moves crews and deals with oversold flights, as well as how it works with airport authorities and local law enforcement.
Rupert Younger, a PR expert and director of the Oxford University Centre for Corporate Reputation, said that Munoz's initial response was a major disappointment, and that United should have moved much more quickly to limit damage from the video.
"The apology by the CEO was, at best, lukewarm or, at worst, trying to dismiss the incident," Younger said.
Related: The often-overlooked reason United can kick you off your flight
United is still struggling to contain fallout from the incident. On Tuesday, the top trending topic on Twitter in the U.S. was #NewUnitedAirlinesMottos, with users suggesting slogans such as "not enough seating, prepare for a beating."
United Continental (UAL) shares, which weathered the storm on Monday, slipped by just over 1% on Tuesday. Earlier in the day the company's stock was off by about 4%.
Meanwhile, video of the incident attracted huge attention in China, which is a key growth market for United.
United was the top trending topic Tuesday on Weibo, China's answer to Twitter, attracting more than 100 million views.
Related: Outrage in China over United viral video
James Fallows, a journalist who has written a book about China's aviation industry, called out United for failing to respond while the incident dominated social media discussions in such a key market.
"[United is] suffering *profound* damage in most important international market right now, and no sign of response," he said in a post on Twitter.
Ed Zitron, a PR expert and the author of "This Is How You Pitch," said that United may not be offering a full apology because of fears over a potential lawsuit.
But that's not an effective strategy, he said.
"Had United shown compassion and intent to make things right, they could have come out of this at the very least looking like an airline that cares," Zitron said. "Instead they've just made it even worse."
Editor's Note: This article was updated following the apology by Munoz on Tuesday.