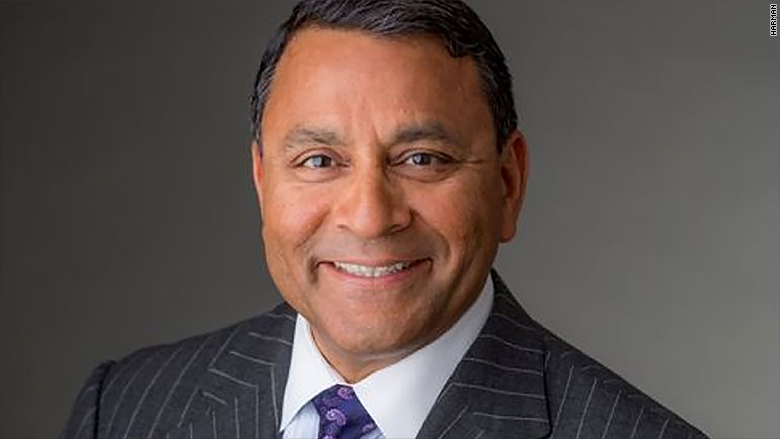 This week, the guest curator for "The Big Idea" is Dinesh Paliwal.
Occupation: President and CEO, Harman
Paliwal joined Harman International Industries, a U.S. company that develops connected car systems and audio products, in 2007. In November, Samsung announced plans to acquire Harman for $8 billion. The deal was finalized in March 2017.
Prior to joining Harman, Paliwal spent 22 years with power and robotics firm ABB (ABB). While there, Paliwal was able to turn a profit for the multi-billion dollar North American operation following 18 years of losses.
Related: Samsung bets $8 billion on smart cars with Harman deal
Here's a sample of what Dinesh Paliwal is reading this week (to see more, add "The Big Idea" stream in the CNN MoneyStream app):

- Cars will talk to one another. Exactly how is less certain (New York Times)
- From connected car to connected life (Automotive World)
- NBA's tech connection links league, players, and fans (Bloomberg)
- Does the future of AI depend on audio? (AVNetwork)
"The Big Idea" lets you peek into the minds of leading people in business.
Every day, you will see multiple stories appear in your stream that are hand-picked by the guest curator of the week. Previous guests include Kate Hudson, Richard Branson, T-Mobile CEO John Legere and many other top business leaders.
Reading this article on your Apple device? Click here to download CNN MoneyStream. Or if you are on Android, download it here.
Download CNN MoneyStream for all the latest news about all your favorite companies, people, business topics and markets.