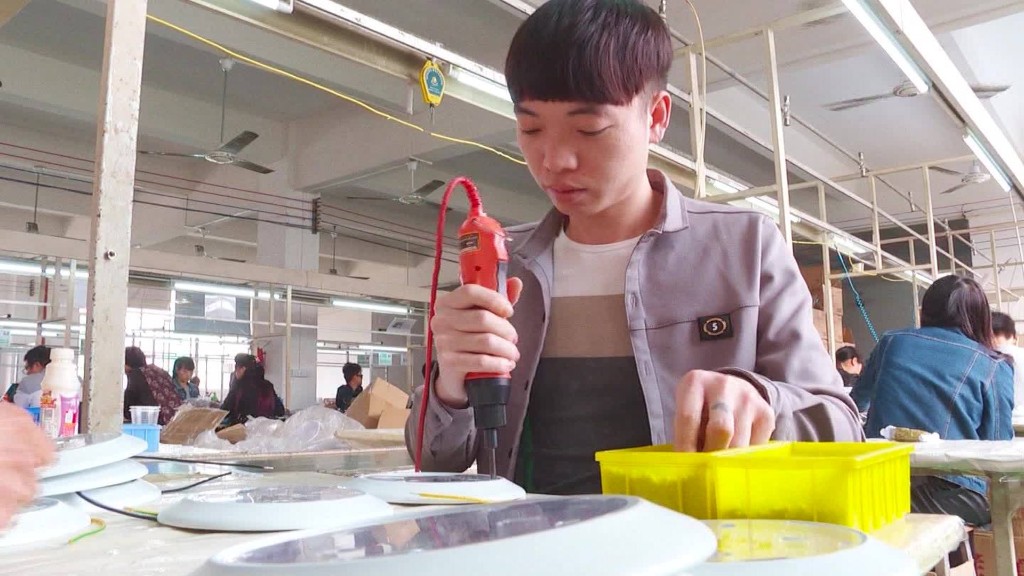 The Trump family continues to rack up trademarks in China.
The Chinese government gave provisional approval to Ivanka Trump's company for three trademarks April 6, according to Chinese trademark documents reviewed by CNN.
That day, Ivanka Trump dined with Chinese President Xi Jinping at Mar-a-Lago, noted The Associated Press, which first reported on the trademarks. They are for jewelry, spa services and bags.
CNN's search of Chinese databases show Ivanka Trump's company already holds 16 fully registered trademarks in the country. And it got provisional approval for two other bag trademarks on February 20 and March 6.
The Trump Organization, meanwhile, recently won Chinese trademarks of its own. China granted preliminary approval for 35 Trump-related trademarks in businesses like mining, construction and hospitality earlier this year. Those trademarks could become final within several months.
Related: China grants Trump dozens of new trademarks
Ivanka Trump's company says the new trademarks are part of the normal course of doing business. Company president Abigail Klem told CNN in a statement Tuesday that filing trademarks are needed especially in "regions where trademark infringement is rampant."
Klem later added that the company has seen a "surge in trademark filings by unrelated third parties trying to capitalize on the name."
"It is our responsibility to diligently protect our trademark," she said.
The applications for the five Ivanka Trump trademarks that have received preliminary approval in China since her father's inauguration were filed in the first half of 2016, well before his election victory.
Related: Chinese shoe manufacturer: Ivanka Trump 'is a very good client'
Ivanka Trump's lawyer, Jamie Gorelick, said "Ivanka has had no involvement with trademark applications submitted by the business" since she resigned her post. "The federal ethics rules do not require you to recuse from any matter concerning a foreign country just because a business that you have an ownership interest in has a trademark application pending there."
Still, the company's moves highlight the careful maneuvering Ivanka Trump must take as she navigates any potential conflicts of interest posed by her new job in the White House.
Related: Is Ivanka Trump's secret weapon with China?
Ivanka Trump resigned from management at her clothing and accessories company to take a job in her father's administration. But she still has an ownership stake in the business.
Her attorney, Jamie Gorelick, told CNN last month that the assets have been moved into a trust -- the best choice from a difficult series of options.
Her decision to hold onto the investment requires Ivanka Trump to take measures to avoid conflicts. Unlike President Trump, his daughter is subject to federal rules that prohibit her from participating in matters in which she has a financial interest.
Gorelick said her client would recuse herself from certain policy matters, like trade agreements, that are specific enough to affect her line of clothing and accessories. She's expected to focus on women in the workplace and childcare.
Related: Ivanka Trump's stake in D.C. hotel renews ethics questions
The clothing company isn't Ivanka Trump's only asset to raise ethical questions. She also has a large ownership stake in the Trump International Hotel in Washington that is valued at $5 million to $25 million, according to financial disclosure forms.
Ethics experts say Ivanka Trump should stay away from the hotel while she works in government. Anything she does in her official capacity to promote the hotel, like suggesting to someone that they should hold an event there, could run afoul of government ethics laws.
--CNN's Serenitie Wang and Nanlin Fang in Beijing contributed to this story.