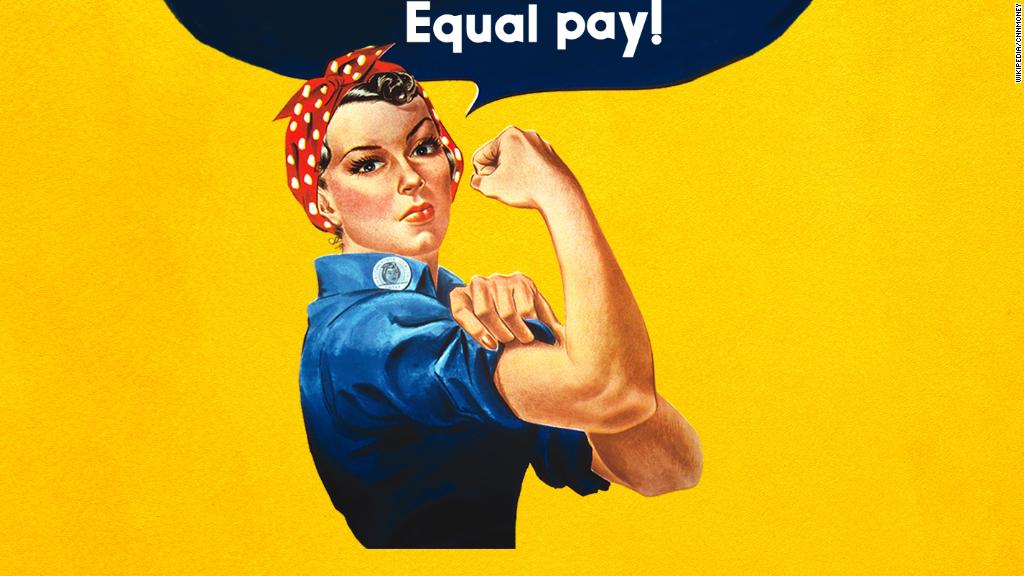 Your college major can have a lasting impact on how much money you make over your career -- for better or worse.
What you major in can lead to career and pay gaps, particularly for women, according to a new report from Glassdoor.
"Women tend to major in subjects that lead to lower-paying roles later on," said Andrew Chamberlain, Glassdoor's chief economist.
Those choices create a "pipeline problem," in which women are less represented in majors that lead to jobs with higher earnings potential.
Nine out of the 10 highest-paying majors are dominated by males, the report found, while six out of the 10 lowest-paying majors were dominated by females.
"Majors do make a difference," said Chamberlain. "You are going to be working for the rest of your life, your decision can mean hundreds of thousands of dollars."
On average, college-educated women earn about 88 cents for every dollar a man made in the five years after graduation, the report found. That figure is higher than the most recent government data that showed women earned 79.6 cents for every dollar men made in 2015. The government report compared pay among all full-time, year-round workers.
Related: 5 things to know about the gender pay gap
The size of the pay gap varies among majors.
It's the largest among health care administration majors. Women earned 78 cents for every $1 a man earned -- a 22% difference. After five years, men with this major earned a base pay of $51,250 compared to $40,000 for women.
Even when men and women have the same major, a disparity can still exist because men are more likely to work in more senior roles, the report found.
For instance, the most commonly-held jobs for men with health care administration majors were implementation consultant, quality specialist and data consultant. For women, it was administrative assistant, customer care representative and intern.
The study was based on nearly 47,000 resumes submitted on Glassdoor from graduates who completed college between 2010 and 2017.
College majors aren't the only factor in gender pay disparities. Barriers like stereotypes and bias can also impede pay parity and workplace advancement.
Related: Why women lag behind men when it comes to money
Degrees that lead to women outeearning men
Women in some majors go on to do better than their male colleagues. For example, women with architecture degrees earn $7,000 more per year on average than men, a 14% gap favoring women.
According to Glassdoor, here are the 10 college majors that lead to the biggest pay gaps in favor of women.
1. Architecture
Women earn $1.14 for every $1 men earn
2. Music
Women earn $1.10 for every $1 men earn
3. Social Work
Women earn $1.08 for every $1 men earn
4. Advertising
Women earn $1.08 for every $1 men earn
5. Environmental Science
Women earn $1.07 for every $1 men earn
6. Chemical Engineering
Women earn $1.05 for every $1 men earn
7. Kinesiology
Women earn $1.05 for every $1 men earn
8. Mechanical Engineering
Women earn $1.03 for every $1 men earn
9. Sports Management
Women earn $1.02 for every $1 men earn
10. Anthropology
Women earn $1.02 for every $1 men earn