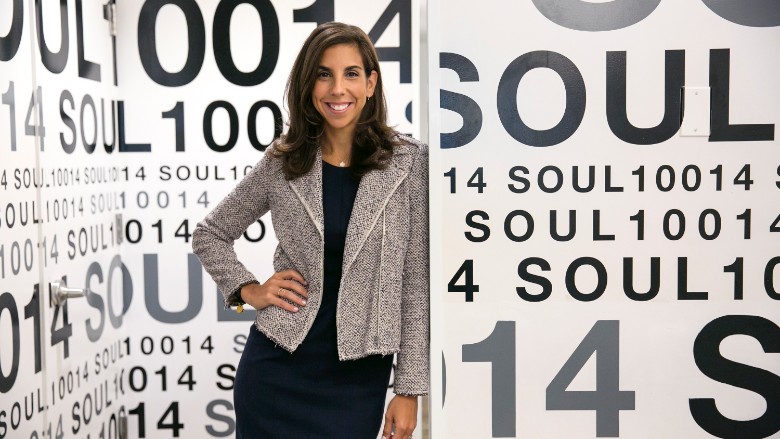 This week, the guest curator for "The Big Idea" is Melanie Whelan.
Occupation: CEO of SoulCycle
Whelan began working at SoulCycle in 2012 as its COO, rising through the ranks until becoming CEO in 2015. Shortly after taking the reins, Whelan led the company to file for public status, though a date for its IPO has yet to be set.
Prior to working at SoulCycle, Whelan served as vice president of business development at Equinox, SoulCycle's parent company. In 2015, she was named one of Fortune's "40 Under 40" for her business achievements.
A dedicated cyclist herself, Whelan has said she tries to take classes at SoulCycle every week.
Related: SoulCycle founders step down
Here's a sample of what Melanie Whelan is reading this week (to see more, add "The Big Idea" stream in the CNN MoneyStream app)
-Is your company's hiring process effective? (Fast Company)
-Opinion: To stay married, embrace change (The New York Times)
-Watch: Why women don't need to act like men to be powerful (Inc.)
Related: SoulCycle sued for selling classes that expire in 30 days
"The Big Idea" lets you peek into the minds of leading people in business.
Every day, you will see multiple stories appear in your stream that are hand-picked by the guest curator of the week. Previous guests include Kate Hudson, Richard Branson, T-Mobile CEO John Legere and many other top business leaders.
Reading this article on your Apple device? Click here to download CNN MoneyStream. Or if you are on Android, download it here.
Download CNN MoneyStream for all the latest news about all your favorite companies, people, business topics and markets.