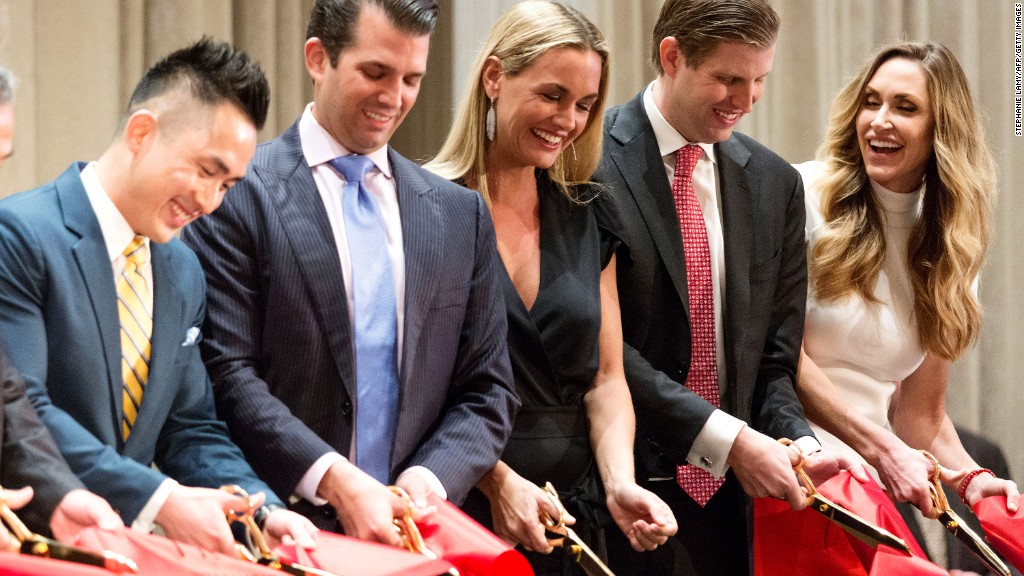 One of President Trump's hotels just lost a customer.
Koi Restaurant is closing its Trump Soho Hotel location in lower Manhattan in June because of poor business, the company said Thursday.
"Obviously we've enjoyed and appreciate the opportunity we've had to work with hotel management, as well as the ownership team," said Koi Group general counsel Suzanne Chou. "However, Koi has decided not to continue with its lease."
The closure was first reported this week by New York Magazine's Grub Street.
The upscale Japanese restaurant, which opened in fall 2012, has been offering a limited menu at the hotel for the last couple of weeks. Chou said it would close entirely by mid-June.
Related: Trump hotel lawsuits against chefs come to a close with second settlement
Chou said the company would "prefer not to speculate" about the closure beyond acknowledging that business "has been down." Asked if that meant a loss in foot traffic and reservations, Chou said the problem was "a little bit of everything."
Koi has other locations in Los Angeles, Las Vegas and Manhattan that will remain open.
The second Manhattan restaurant, about 2 miles north of the Trump Soho Hotel, is "alive and well," Chou said. She added that the company is still interested in opening another location elsewhere in New York City.
Editor's Note: This article has been updated to add that the news of the closure was first reported by New York Magazine.