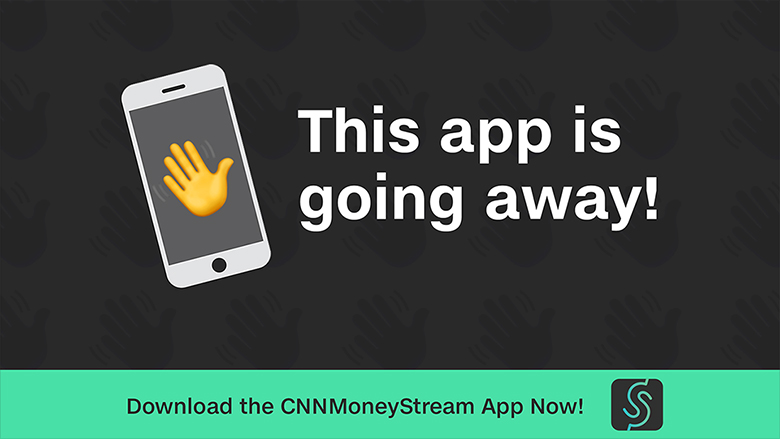 First, the bad news: This app is going away. Now the good news: We have something way better for you.
As long as your phone is reasonably up-to-date, there's an update waiting for you in the app store. Go ahead and update it. You won't be disappointed.
CNN MoneyStream, our new app, has all your favorite market lookup and watchlist tools, as well as the award-winning business news stories from CNNMoney you love.
But there's so much more: Personalized news feeds, so you get only the news you're interested in and none of the stuff you don't care about. Content from all over the internet, so you can get all the financial news you need in one app. And bolder photos, videos, headlines and breaking news alerts.
Don't worry. This app is going to be okay -- we are taking it to a farm upstate to be with all the other retired apps. But soon, you won't be able to get any more news -- unless you update to CNN MoneyStream.
Got an iPhone or iPad? Click here to get CNN MoneyStream on the iTunes App Store.
Got an Android? Click here to get CNN MoneyStream on the Google Play Store.