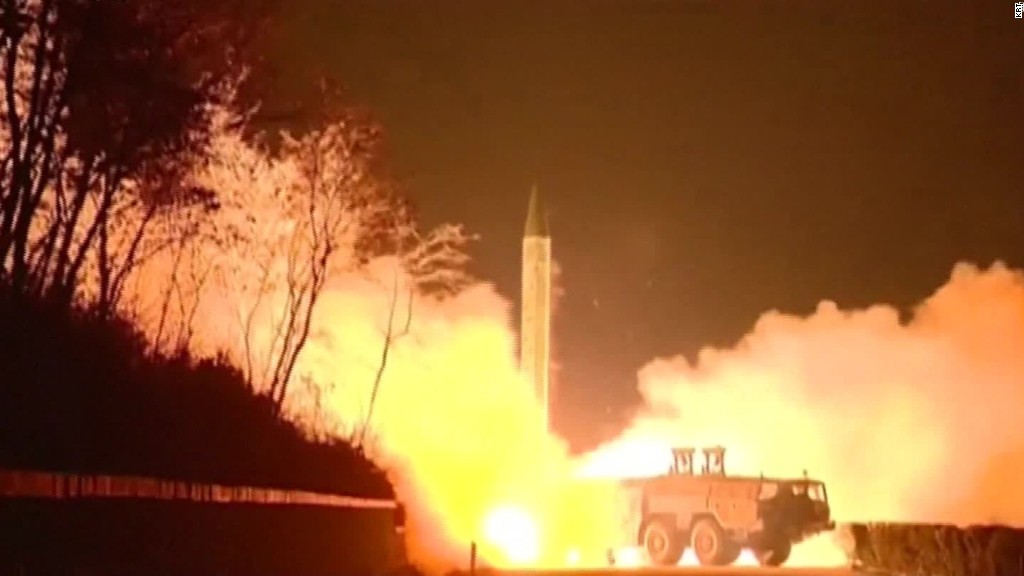 Visitors to Berlin may have been helping to fund North Korea's nuclear program.
Properties owned by North Korea adjacent to its embassy in the German capital have been rented out as a conference center and backpacker hostel.
The German government said Wednesday that it was taking steps to prevent them being used to generate cash for the rogue state.
City Hostel Berlin has been operating out of one of the buildings since at least 2008. German media reported that rent on the building runs into the tens of thousands of euros each month.
The link with North Korea may not be apparent to tourists, however. The hostel's website and social media accounts do not mention that the building is owned by the repressive regime.
The hostel caters to younger travelers, backpackers and students on school trips. It offers private rooms as well as bunk beds in shared bedrooms for as little as €9 ($10) per night.
Reception staff told CNNMoney on Wednesday that they were not aware of the connection.
The same was true for guests. One 25-year old visitor from Argentina said she had no idea the building was owned by North Korea.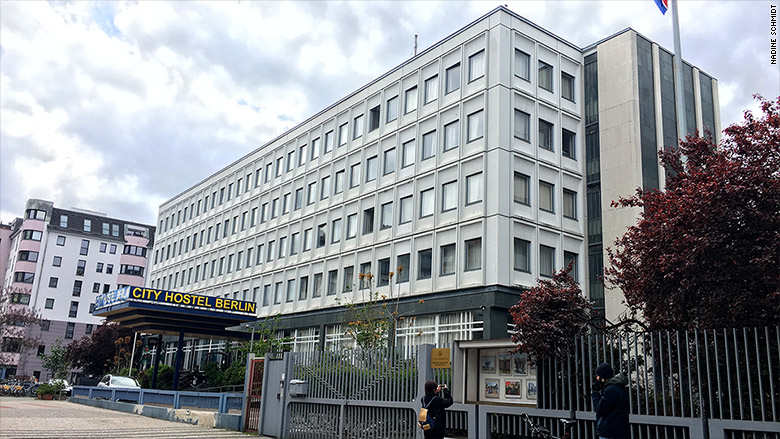 Related: North Korea cut off by 3rd biggest trading partner
EGI GmbH, the company listed as the proprietor of the hostel, declined to comment. A person who answered the phone at the North Korean embassy asked a reporter to call back on Thursday.
The manager of the hostel refused to answer questions and instructed CNNMoney to leave the property.
Despite the lack of transparency, some travelers were wise to the North Korea connection -- and said so on Tripadvisor.
"I did not find out until I returned home that this hostel is part of the North Korea consulate compound in Berlin," said one reviewer. "Those of you who oppose N. Korea policies may not want to stay here."
Another said: "All in all it's an OK place to stay, if you don't mind the North Korea connection, but it's not our cup of tea. We will look elsewhere next time we go back to Berlin."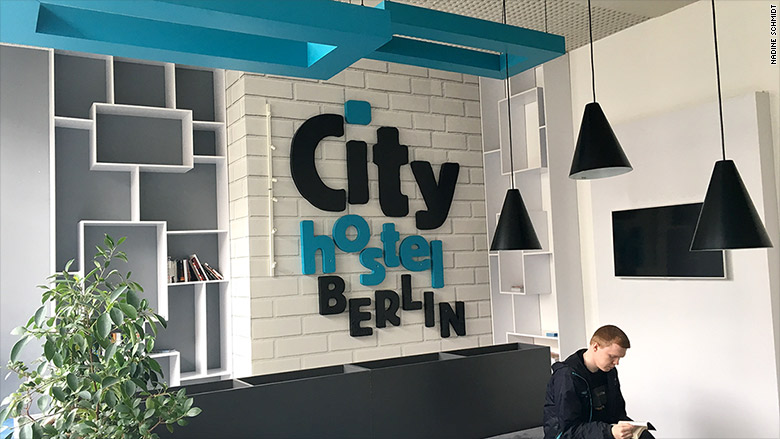 Related: How North Korea makes its money: Coal, forced labor and hacking
Germany said it was cracking down on the arrangement now in order to comply with United Nations sanctions against North Korea.
The UN Security Council adopted a resolution in November prohibiting Pyongyang from using property it owns abroad for anything other than diplomatic or consular activities.
The resolution, passed after the regime conducted a nuclear test, is designed to cut off outside funding sources.
"We must increase pressure to bring North Korea back to the negotiating table," Markus Ederer, state secretary to the German Federal Foreign Office, said on Wednesday.
"It is particularly important that we do even more to dry up the financial resources used to fund the nuclear program," he added.