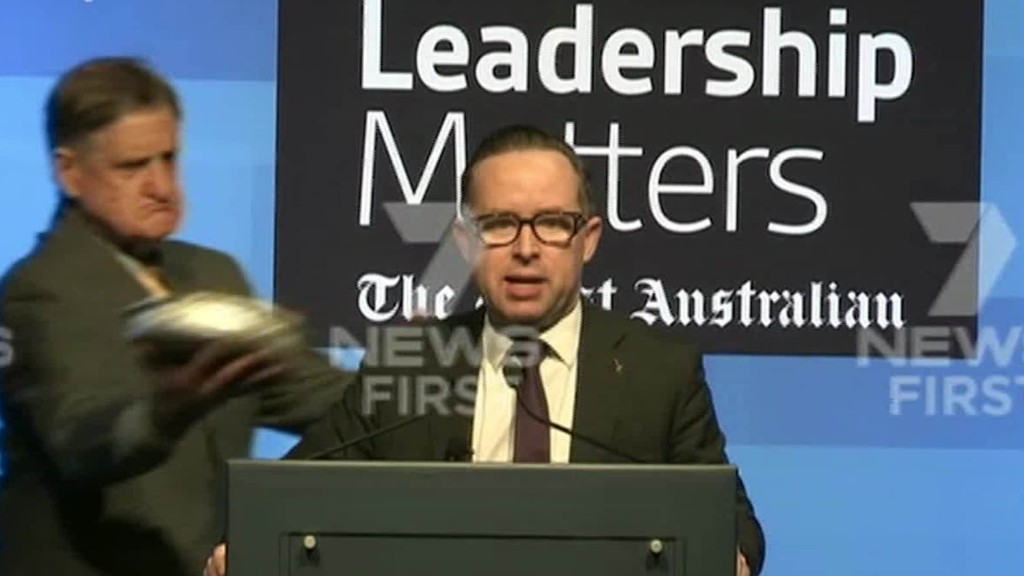 The CEO of Australian airline Qantas says he'll continue to publicly support same-sex marriage after he was attacked with a pie over the issue.
"My opinion on this has not changed," Alan Joyce said in a statement Wednesday. "We'll continue to speak about important social issues including indigenous reconciliation, gender diversity and marriage equality, because it's the right thing to do."
A man rubbed a pie in Joyce's face at a business event on Tuesday morning just as the CEO began delivering a speech.
Related: Airline CEO attacked with cream pie
The assailant, Tony Overheu, has since spoken to Australian media, saying he wanted to make a statement about Joyce's support for same-sex marriage.
"There's some really crude stuff going on here, and Joyce has been very much leading the issue," Overheu told 7News.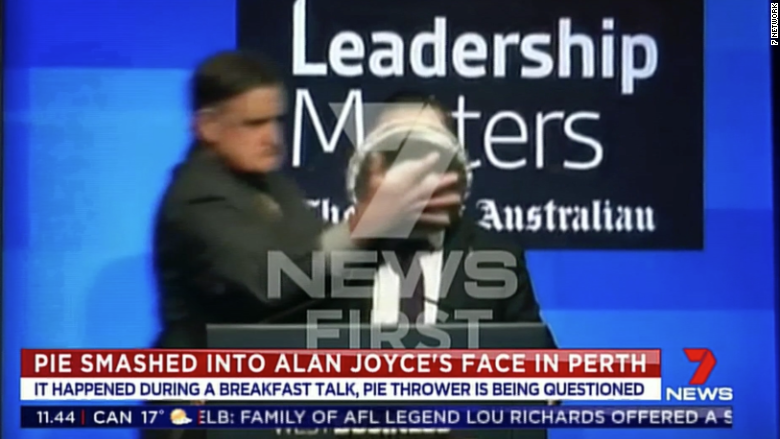 In March, Joyce and other top Australian CEOs sent a letter urging the government to legalize same-sex marriage.
"No attempt at bullying us into suppressing our voice will work," Joyce told reporters on Wednesday.
Related: Gay marriage in Australia unlikely for years
Qantas (QABSY) and other big companies, including Airbnb and eBay (EBAY), are backing the "Until we all belong" campaign, which launched last month in an effort to increase pressure on the Australian government over same-sex marriage.
A push to change the law last year got stuck in a political quagmire in the Australian parliament.