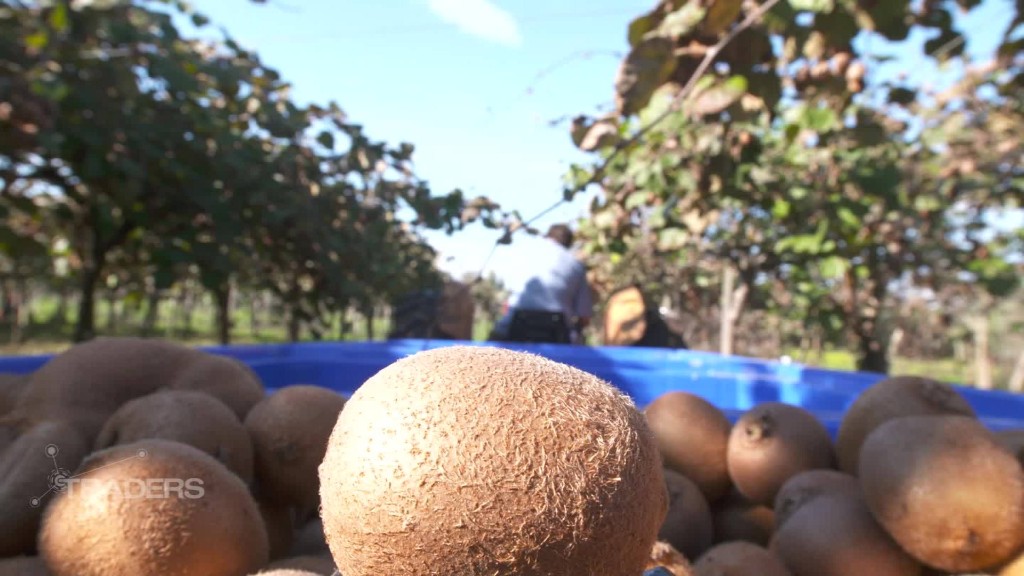 Venetians are fed up with the subpar food being sold to tourists on their streets.
So they're taking action: The city council has approved a rule that prohibits the opening of new takeout joints that sell meals such as kebabs or pizza by the slice.
The move makes Venice the latest European city to fight back against the negative effects of increased tourism.
"We are waging a fight against fast food... to maintain and showcase our unique food," said Venice's chief of tourism, Paola del Mar.
The encroachment of cheap takeout joints in the city center is a major worry for local officials, who say the trend detracts from Venice's beauty and cultural heritage.
"The proliferation of sales and consumption of so-called 'takeaway food' has led to a decrease in the quality of the product and created a negative perception not only among residents, but also visitors," the city council said in a statement.
Italy is the fifth most popular country for tourism in the world, with visitor numbers swelling by 4% last year to nearly 53 million. Venice, famous for its canals, is among the country's most visited destinations.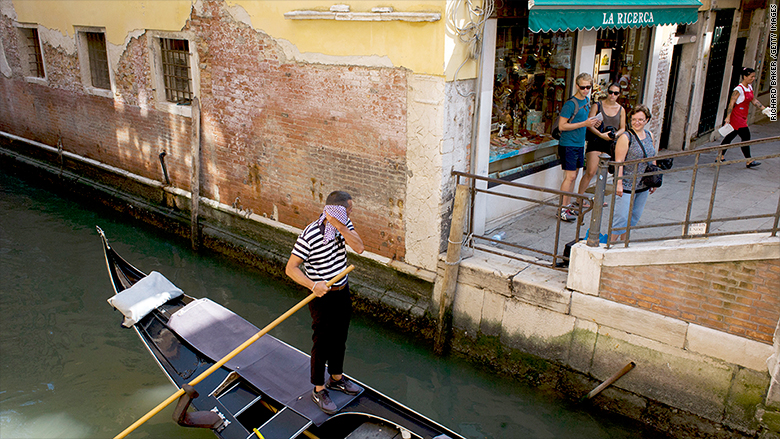 The takeout restrictions were proposed by Francesca Da Villa, head of the city council's commerce division. She said the city is now working to implement the ban.
The rule prohibits restaurants that do not have seating. A new McDonald's (MCD) location would be allowed, for example, so long as it offers seats.
"This is to safeguard culture, but also to safeguard tradition," she said. "There is more decorum at the table. It is a beautiful thing, to share at the table."
"Of course there is more we can do, but this is a start," added Da Villa.
Related: Terrorism and Trump are hurting these vacation hotspots
Restauranteur Fred Signorelli, who has been serving traditional meals in Venice for the past 25 years, said he's happy the city council has taken action.
"Venice has become chaos. It's right that this ban has happened. Everything has become globalized. You find the same food everywhere," he said. "When you have such a high volume of tourists ... it becomes a grind and service [quality] goes down."
Related: Halal hotel seeks to profit from Muslim travel boom
The Italian city of Florence grabbed headlines last year when residents protested the planned opening of a new McDonald's near the city's iconic central cathedral, Il Duomo di Firenze.
Plans for the McDonald's were eventually scrapped, and the city has since introduced rules that prohibit the opening of new restaurants and convenience stores over the next three years.
In Spain, Barcelona has also taken steps to preserve the city's character. It welcomes about 30 million visitors per year.
In January, the council approved new regulations to curb hotel construction in the downtown area and capped private home rentals through websites like Airbnb.
"Barcelona is receiving more and more tourists ... Everyone wants to come here. That's nice, but we're conscious that people who live in Barcelona are having more and more problems with tourism," a city council spokesperson said. "We are not against tourism. But we need rules."