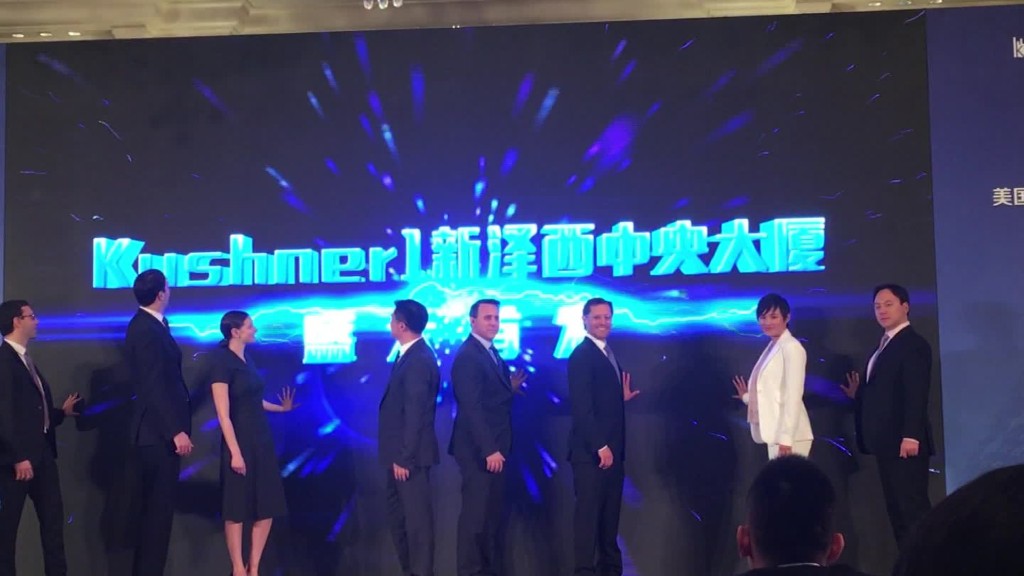 Jared Kushner's sister won't be there this weekend when the family business goes looking for Chinese investors again.
Nicole Kushner Meyer and other executives will not attend investor presentations in Shenzhen and Guangzhou, a spokesman for Kushner Companies told CNNMoney on Thursday. The move was previously reported by The Washington Post.
The real estate business drew criticism after Meyer mentioned her brother and his job as a top White House adviser during a sales pitch last weekend in Beijing. Jared Kushner is married to President Trump's daughter Ivanka.
Kushner Companies was courting investors for a New Jersey development called 1 Journal Square. Ethics watchdogs said Meyer appeared to be leveraging family ties to the White House to enrich the family business. The company later apologized.
Kushner Companies sought to attract real estate investors through a U.S. visa program called EB-5. It promises immigrants a path to a green card if they invest more than $500,000 in a project that creates jobs stateside. The program is frequently used by wealthy Chinese nationals.
Related: The controversial visa program at the center of the Kushners' China pitch
Jared Kushner stepped away from the business to take a role in his father-in-law's administration. Kushner's lawyer Blake Roberts said last weekend that Kushner is not involved with his family's company.
Roberts also said Kushner sold his interests in the Journal Square project to a family trust.
The Kushner family's Chinese partner, an immigration firm called Qioawai, is heavily promoting the Journal Square project and its use of the EB-5 program on its website. Other Kushner properties are also featured on the website as examples of "iconic" projects.