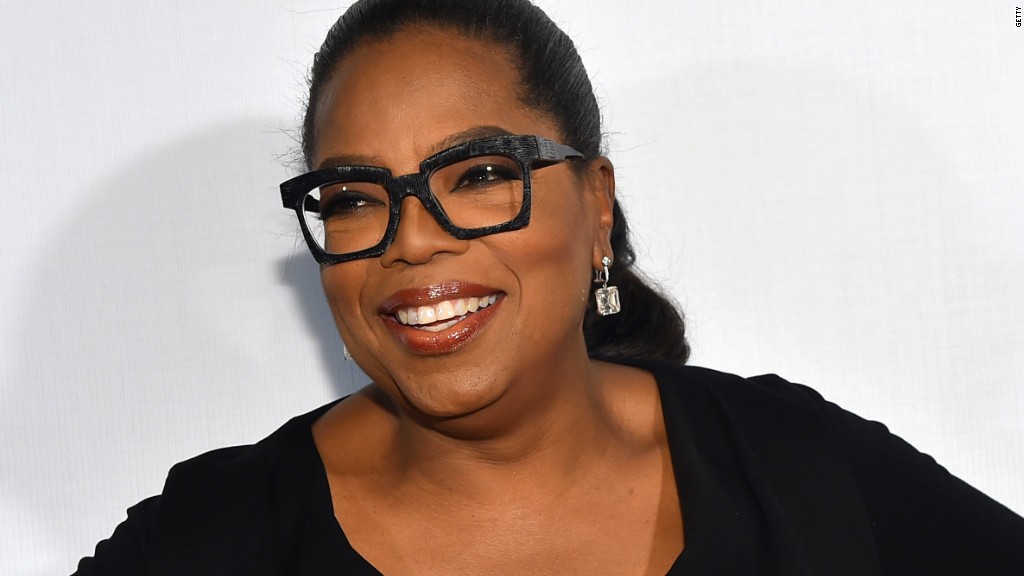 Oprah Winfrey is one of the most successful people on the planet, and she just gave a group of college graduates a peek at her playbook.
Speaking at the Agnes Scott College commencement ceremony in Georgia on Saturday, Winfrey told the crowd that being "full of herself" propelled her career.
"I used to be afraid of that," she said. Winfrey added that people have criticized her for being "full of herself," but now, Winfrey said she responds with: "Yesss, I am. So full."
Winfrey described "full" as being confident and self-aware -- and she said there's only one way to get there: "You will get nowhere without a spiritual practice."
"[That's] not necessarily religion. ... Maybe it's music, or dancing or just time for yourself to feed and nurture your own spirit," Winfrey explained.
Winfrey also talked about the importance of helping others.
She doesn't talk about her wildly lucrative "The Oprah Winfrey Show" like a business venture. Rather, she emphasizes how she constantly viewed it as a form of service.
Related: Oprah made $110 million because Weight Watchers is hot again
"We were the No. 1 show for 25 years, and that's because I lived with the intention of serving the audience," Winfrey said.
The goal, she explained, was to deliver compelling content that "helped people better understand themselves."
She said she conducted more than 37,000 interviews over 25 years on "The Oprah Winfrey Show" -- and they drew people in because she did more than just listen to people.
"I had to learn to feel with others, which is what it means to be compassionate," she said. "I feel with you. It means not only am I able to walk in your shoes, my heart beats with yours. I see myself in you."
Related: Oprah's favorite company is getting a new CEO
Sometimes, she said, her approach went too far: "I could feel what they were feeling so strongly sometimes it made me sick. Literally."
And when things aren't going great, Winfrey advises, "get still" and do some introspection.
"You move forward by taking the next right step," she said. "If you have to ask other people, you don't [have] the answer yet."
Lastly, Winfrey told the crowd not to get hung up on material objects.
"The biggest reward is not financial benefits -- though it's really good, you can get a lot of great shoes. Nothing wrong with great shoes," she joked. "But those of you who have a lot of shoes know that having great shoes -- and a closet full of shoes, or cars, or houses or square footage -- doesn't fill up your life. Living a life of substance can."