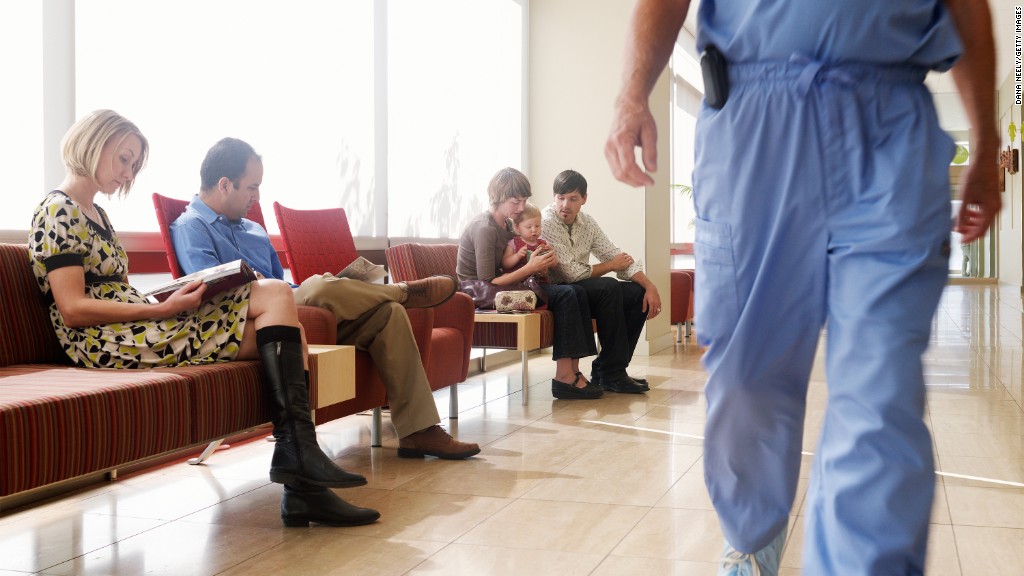 It was another dizzying week of news. If you're still struggling to digest it all and what it means for your budget, here's what you need to know:
WHY 400,000 STUDENTS ARE PANICKING
A potential storm is brewing in the student loan world.
There's a government program that cancels the remaining student debt of government and nonprofit workers if they've been making on-time payments for 10 years. Professionals like teachers, law enforcement officers, Peace Corp workers are eligible.
It's called the Public Service Loan Forgiveness Program, and its days could be numbered. The Washington Post reported last week that the Department of Education is planning to eliminate the program.
That could be bad for people who were relying on loan forgiveness. The program turns 10 this October, which means it would be the first time anyone will have made enough payments to get their debt cleared. We'll know more about the fate of the program when the White House releases its budget this week.
And in case you needed a reminder on just how crippling unexpected student loan debt can be, check out this story from CNN's Katie Lobosco.
DEBT MAKES A COMEBACK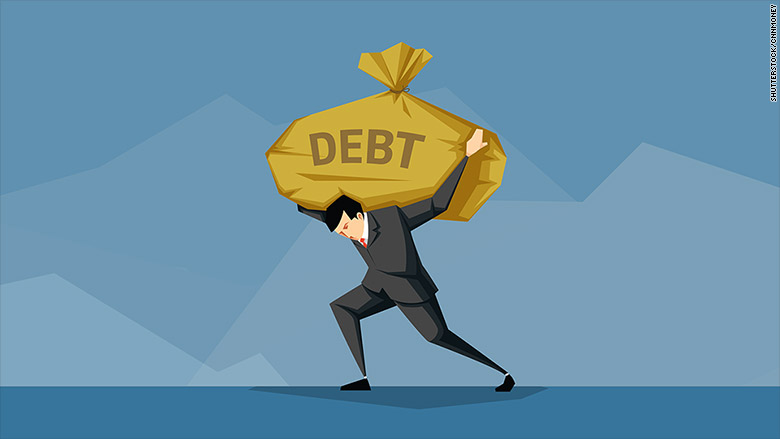 Consumers are back to spending ... big time.
Total household debt climbed to $12.73 trillion in the first three months of the year, according to data released last week by the Federal Reserve Bank of New York.
That means today's debt level is higher than the $12.68 trillion peak hit in 2008 during the Great Recession.
While that's an eye-popping number, there are some key differences in the type of debts and who is borrowing.
Consumers have hit the gas pedal when it comes to auto loans. A record 107 million Americans now have car loans. That's about 43% of the entire U.S. adult population.
Students loan debt is also a major factor, rising to more than $1.34 trillion.
If you find yourself drowning in debt, creating a budget can help get you back above water. Here's an explainer of six common budgets.
THE REAL DEAL ON JOBS
President Trump likes to say that 94 million Americans are out of the labor force. And while new research agrees with that number, it doesn't tell the whole story.
Here's the deal: According to research from economists at the Atlanta Federal Reserve, the reason 94 million Americans aren't working is mostly because they're either retired, disabled, in school or taking care of a loved one.
Not exactly a bleak employment picture.
In fact, there are some industries actively looking for more workers.
Home builders throughout the country are struggling to find workers, and it's causing major problems: Labor costs are rising, homes are taking longer to complete and buyers are facing higher prices.
But if you're struggling to find a job, Google's got your back.
WHAT'S NEXT FOR HEALTH CARE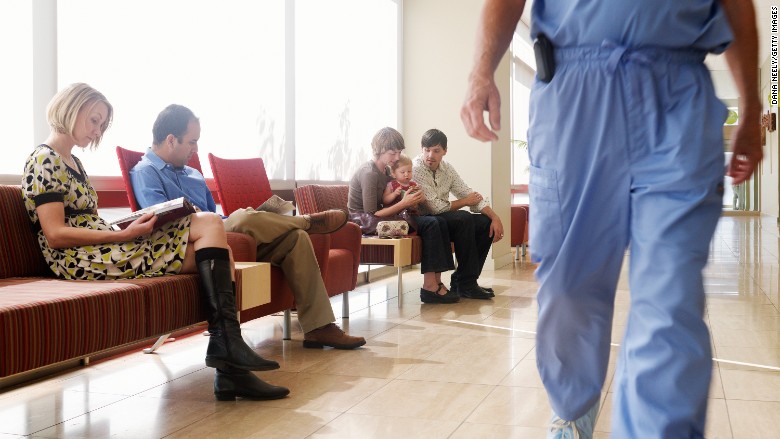 Lawmakers on Capitol Hill are still sorting out their plans on how to revamp Obamacare, but some Americans are worried about what their future coverage options will look like.
Many expect the new health care bill to weaken protections for people with pre-existing conditions, which could leave many with high premiums and huge medical bills.
Here's one person's story on why she's worried about her future medical expenses.
MORE CYBER ATTACKS
Just when you thought it was safe ...
After the massive attack of ransomware known as WannaCry infected computers around the globe, there's another problem to worry about.
And this one you can't see.
A recently-discovered malware being called "Adylkuzz" operates in the background of computers, installing a "miner" to generate the cryptocurrency called Monero.
And here's some more news that might cause you to lose your appetite. Restaurant app Zomato said that the information of about 17 million users, including names, email addresses and encrypted passwords, were taken from its database.
The company told affected customers that no payment information or credit card details were stolen.