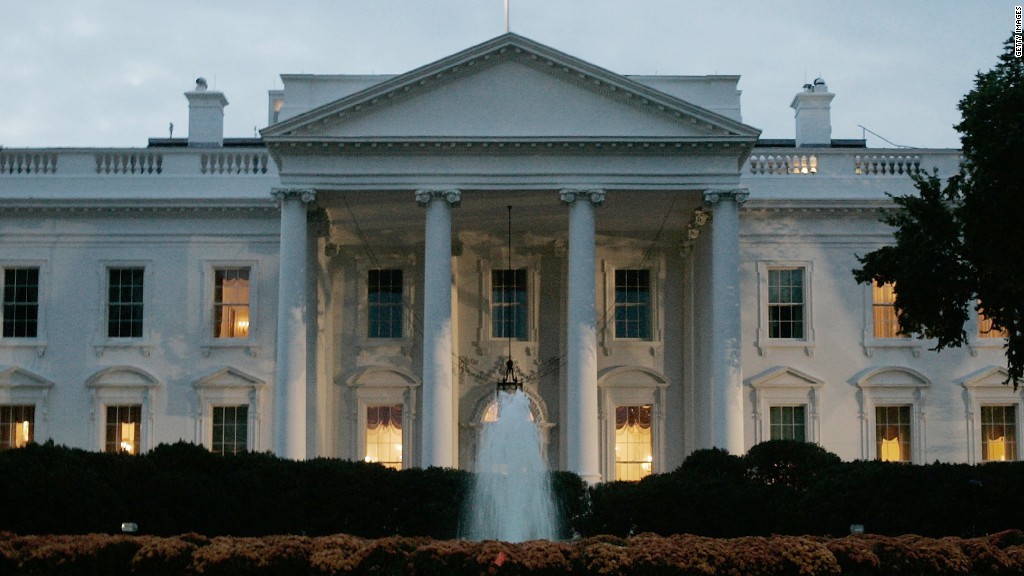 The head of a federal ethics watchdog agency says he has "no intention of backing down" from his demand that the White House turn over the names of White House employees who have been granted exemptions from ethics rules.
Walter Shaub, the director of the Office of Government Ethics, told CNN that an attempt by President Trump's top budget official to stop the disclosure was "extraordinary."
He added that "there has never been anything like this."
Shaub's agency has been needling the Trump administration for months for ethics missteps.
But his April request for the names of anyone who has been granted an ethics waiver has escalated the skirmishes into a full-blown fight.
Shaub set a June 1 deadline for the White House and federal agencies to comply with the inquiry, which would reveal whether the Trump administration has issued any waivers and for what purpose. The White House has kept that information secret.
For example, if an administration official once worked as a lobbyist, an ethics waiver could allow that person to bypass rules meant to prevent them from working on matters related to their lobbying.
Related: White House clashes with ethics office
The White House balked at Shaub's request and asked the ethics director to stand down. A letter from budget director Mick Mulvaney last week questioned Shaub's authority to ask for the names.
Former government ethics officials said they couldn't recall a White House openly defying the Office of Government Ethics.
Marilyn Glynn, who served as an acting ethics director under President George W. Bush, said it seems "like the OGE is under attack -- that this administration is trying to delegitimize the work of the agency."
Shaub's clashes with the Trump administration date to before the inauguration. In January, he criticized Trump's refusal to sell his business holdings and place them in a blind trust.
Two months later, he blasted the White House after top aide Kellyanne Conway plugged Ivanka Trump's clothing and accessories line in a TV interview.
The latest battle has taken the tension into "unprecedented territory," said Norman Eisen, a former ethics lawyer for President Barack Obama.
"To my knowledge, the White House has never failed to comply with a legitimate, legally authorized request of this kind," Eisen said. "If the White House fails to comply, we will have a rule of law crisis."
The budget office has not responded to requests for comment from CNNMoney since Monday.
In a statement that morning, it said it "stands firmly in support of the highest ethical standards," but added that Shaub's request had an "expansive scope and breathless timetable."
The White House could try to argue that it isn't an agency covered by the ethics office's purview, said Don Fox, a former general counsel and acting director of the ethics office who worked with Shaub during the Bush and Obama years.
But the office of the president has never made that claim before.
"Every White House has always conducted itself as if it was subject to OGE oversight," Fox said. "There's just never been this kind of standoff between OGE and the White House before."
Related: Senate Democrats pledge to force release of ethics waivers
Shaub's ability to push back is limited. While the ethics office helps executive branch officials navigate conflicts of interest, it doesn't have enforcement power.
"He can't really compel compliance," Fox said.
He said Shaub could take his fight to the media, or enlist help from lawmakers.
Democrats have already lined up behind the ethics director. Last week, several House Democrats wrote to Shaub in a show of support for his request.
And on Tuesday, Senate Democrats told the White House that they will use "all tools available" if the Trump administration doesn't comply with Shaub's inquiry.
Fox said Republicans might also be willing to weigh in, adding that the ethics agency has always had "bipartisan support" on the Hill.
Shaub might have already found some help from Senator Charles Grassley, an Iowa Republican.
Grassley's office said Wednesday in a statement that he has long supported transparency in ethics waivers. He asked the ethics office years ago to make the Obama administration's records public.
Grassley has been "exploring the matter with Democrat colleagues in the last few weeks," the statement said.
Short of that, Fox said Shaub doesn't have many other options. He finishes his term as director next year.
"I suppose he could resign," Fox said. "Or he could be fired."
--CNNMoney's Cristina Alesci contributed to this story.