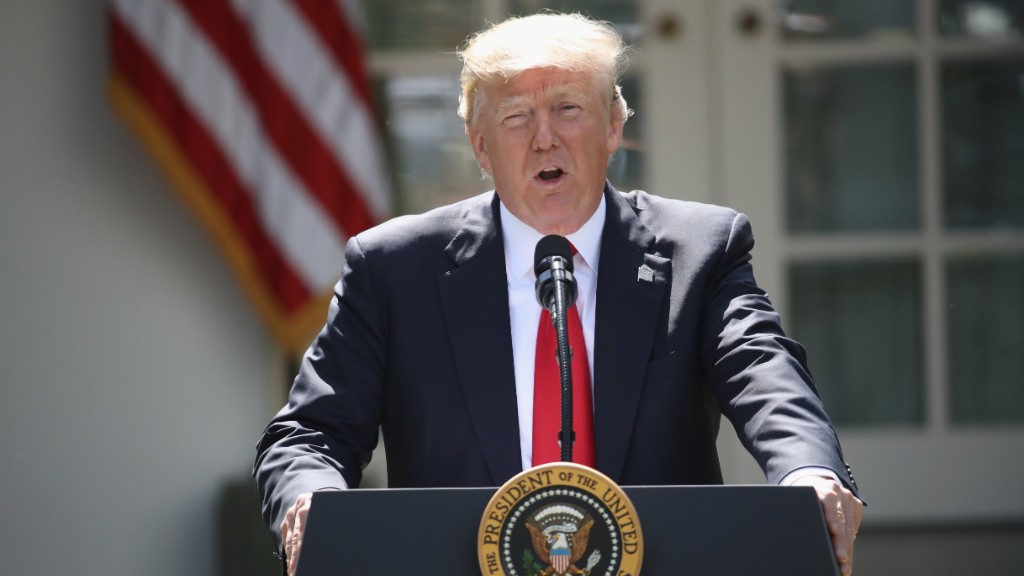 Dallas Mavericks owner Mark Cuban was quick to respond to President Trump's announcement that the U.S. will pull out of the Paris climate agreement.
Cuban, who has a history of criticizing Trump in interviews and on social media, vented on Twitter about the president's decision.
"If Dems are smart, they should call for immediate meetings w POTUS to determine how to get back in the Paris Agreement," Cuban tweeted. "Call his bluff. Put him on the spot. Make him respond and commit to terms. He opened the door. Fix rather than bitch."
He further advised politicians to "propose a deal that protects our environment, economy and jobs and gives us flexibility."
In a series of tweets, Cuban said Democrats should "make [Trump] respond point by point" and force him to "be transparent."
"There should be one goal and that is for all of our politicians to sit with the President and resolve this and make him DO HIS JOB," Cuban continued. "Whatever you believe about the future of our earth, tell your reps to do their jobs and push for a sit down with POTUS to figure this out."
Cuban elaborated on his tweets in an email to CNNMoney, saying that his point is that Trump "opened the door to re enter (sic) the agreement."
Related: Mark Cuban in Twitter fight over Trump
"Rather than bitch about Trump more, the Dems should push hard for meetings and get him to commit to parameters he would accept to get back in," Cuban wrote. "Then quickly negotiate very publicly with him."
In the past, Cuban has said Trump "scares the s--- out of me" and that he is "an immediate and present danger" to the U.S. He also volunteered to donate $10 million to charity if Trump would sit down with him for an interview.