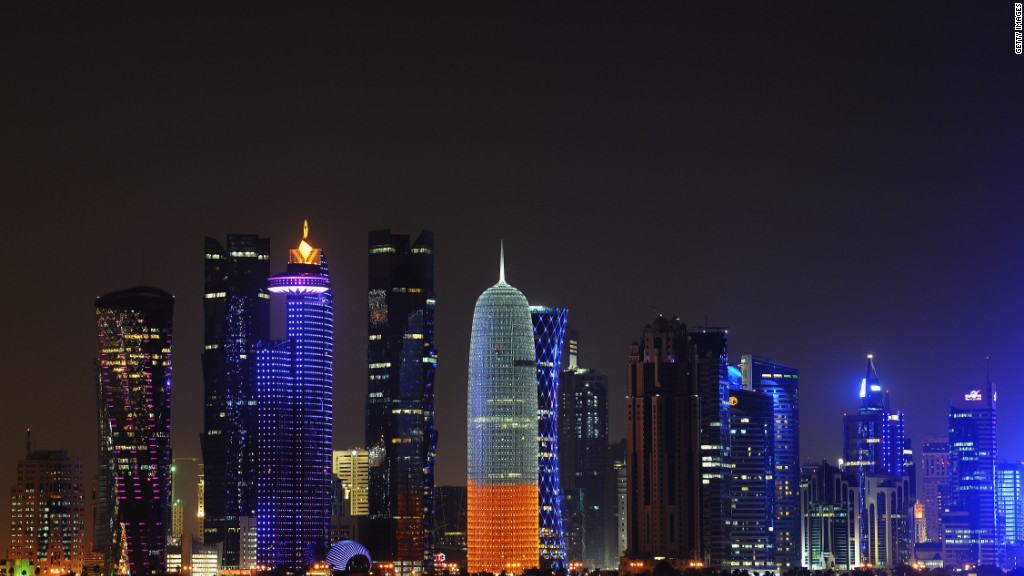 A diplomatic crisis is only the latest complication as Qatar prepares to host the 2022 World Cup.
The country is already facing allegations of worker misconduct, and it had to slash the budget for the soccer tournament by more than 40% because of the falling price of oil.
FIFA has fended off allegations of corruption in awarding the World Cup to Qatar and has faced an outcry over anti-homosexuality laws there. The tournament has already been moved to November and December 2022 because of the dangerous summer heat.
Now other Middle Eastern countries are cutting ties with Qatar, isolating the country by suspending flights and closing access to seaports. Saudi Arabia, Bahrain, the United Arab Emirates, Yemen and Egypt said they took that step because Qatar supports terrorism and destabilizes the region.
Related: Qatar slashes budget for 2022 World Cup by at least 40%
If the travel restrictions remain in place for years, they could keep supplies, workers and eventually fans from moving freely in and out of the country.
FIFA said Monday that it was "in regular contact" with the Qatari organizing committee but did not address questions about how the diplomatic break might affect the tournament.
Qatar's World Cup organizing committee declined to comment.