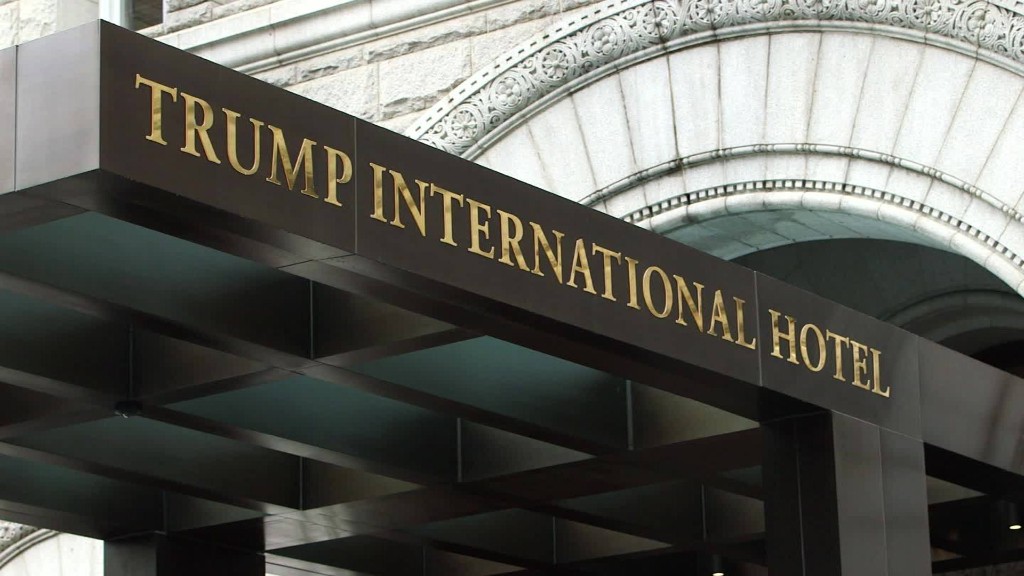 President Trump's business empire has plans for a new chain of hotels, but they'll be missing the usual opulence -- and the name Trump.
The mid-scale hotels will be franchised and will be called American Idea. The brand will be "rooted in local history and neighborly service," according to Trump Hotels.
The concept is a stark departure from what the Trump brand is known for: gilded properties in affluent urban markets, including New York, Chicago, Hawaii and Las Vegas.
The first three American Idea hotels are planned for the Mississippi Delta. Trump handily won Mississippi in the election, though the Delta went for Hillary Clinton.
Related: Hotel mogul joins suit that claims Trump violates Constitution
American Idea is the second new brand announced by Trump Hotels in the past year. The other is Scion, which is more upscale than American Idea is envisioned to be. The first Scion location will also be in Mississippi, in the city of Cleveland.
President Trump handed control of his business to his adult sons when he took office, but he never sold his ownership stake -- he only placed it in a temporary trust. He will receive regular reports on the profits of the business, according to his lawyers.
The business promised not to start any foreign projects during his administration. For domestic projects, it hired an ethics adviser to review any decisions that could pose a conflict with Trump's role as president.
That adviser, Washington lawyer Bobby Burchfield, did not immediately respond to a request from CNNMoney for comment.