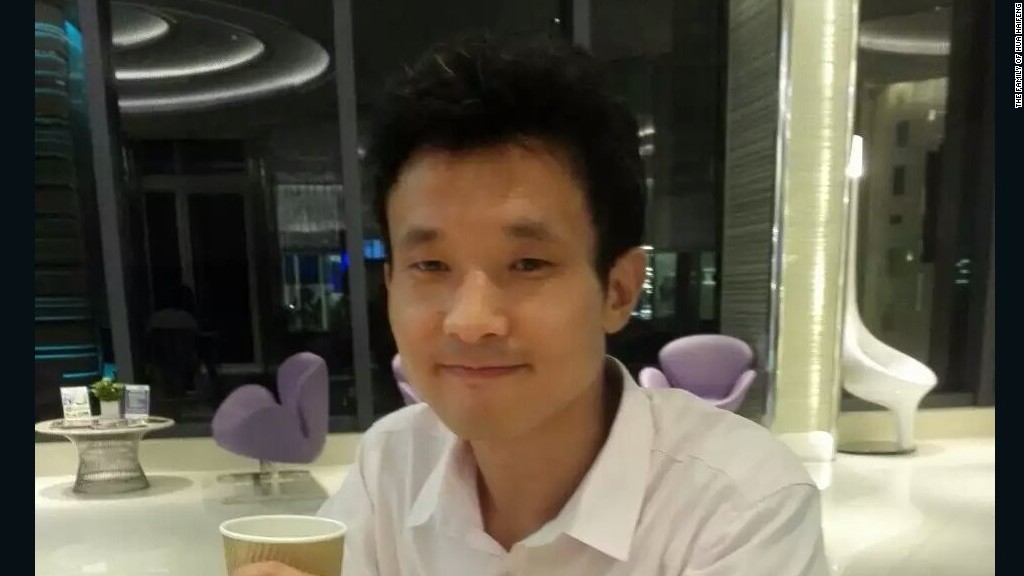 Ivanka Trump's business ended talks with a Japanese clothing company after learning that the company was backed by the Japanese government, according to a letter made public Monday.
The potential deal caused an uproar in December, during the presidential transition, when photos showed Ivanka Trump sitting in on a meeting with her father and the Japanese prime minister.
Her company had been in talks with the Japanese apparel maker Sanei International for two years. But the company backed away in January, "after learning that Sanei's parent company had ties to the government of Japan," Abigail Klem, president of the Ivanka Trump company, wrote in the letter.
The letter, dated May 17, was made public when House Democrats on the Judiciary Committee published their correspondence with the company about conflict-of-interest concerns.
Ivanka Trump took a job as a White House adviser in March.
She has stepped away from the management of her fashion business, though she retains an ownership stake. She is not required to sell all her assets, but as a federal employee she is subject to rules that prohibit her from participating in matters in which she has a financial interest.
The Democrats still have questions. On Monday, they asked for details of how, when and why the first daughter's company has sought trademark protections or pursued deals in foreign countries.
"We remain concerned that Ivanka Trump may have used and may continue to use her official position within the White House to benefit her private interests," wrote the Democrats, who raised similar concerns in May.
Ivanka Trump's company declined to comment on the new letter.
In the new request, the lawmakers asked why the Ivanka Trump company filed 14 trademark applications in China on March 28, one day before her official start as a White House adviser.
"Did Ms. Trump's decision to join the staff of the White House play any role in the company's decision to file those applications or the timing of that decision?" the letter said.
Related: Ivanka Trump White House job raises ethics questions
The Democrats also mentioned Ivanka Trump's meetings with foreign leaders, including German Chancellor Angela Merkel. And they noted that she traveled with President Trump on his first trip abroad to last month, to Saudi Arabia, Israel and Italy.
The lawmakers said they want to know whether the company has any pending business with any government whose officials were at meetings that Ivanka Trump attended while traveling with her father.
In early May, the Democrats asked about 30 pending trademark applications in China, and 180 more in emerging markets.
Related: China OKs trademarks for Ivanka Trump's company on day she met with Xi
In that letter, the lawmakers focused on China's decision to give provisional approval to trademarks on April 6, the same day Ivanka Trump dined with Chinese President Xi Jinping at Mar-a-Lago. Xi went to the Trump-owned resort as part of his official state visit.
Klem, the company's president, told lawmakers in her May letter that its decisions were similar to those made by other companies that protect international trademarks. She also reiterated Ivanka Trump's resignation in January.