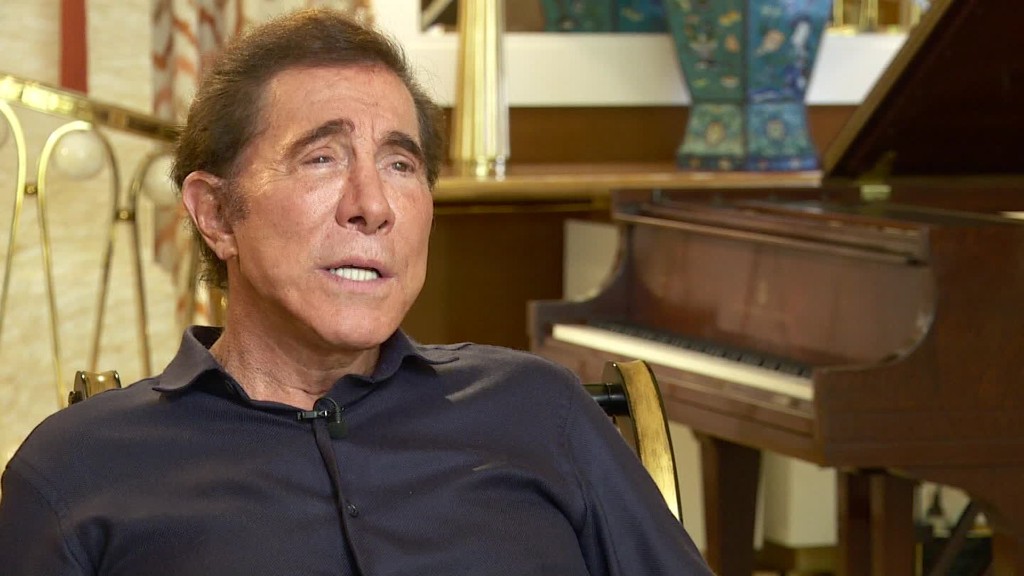 A major casino operator's bust-up with Beijing just took a turn for the worse.
Australian company Crown Resorts said Tuesday that a group of its employees have been charged with offenses related to the promotion of gambling.
The Crown staff members and their families have faced months of uncertainty after Chinese authorities detained the employees in October. Among them were senior managers, including Jason O'Connor, executive vice president of Crown's VIP International unit.
O'Connor's business was focused on high-rolling gamblers, a sensitive area in China at a time when President Xi Jinping's sweeping corruption clampdown has targeted gambling as a potential way for corrupt officials to launder money.
The detentions of the Crown employees sent a chill through the gambling industry in Asia. The Australian company has reduced its links to China in the aftermath.
Related: Casino stock plummets after China detains staffers
Nineteen people charged in the case are due to appear before Baoshan District Court in Shanghai on June 26, according to a court notice.
Crown declined to comment further, citing court restrictions. The Australian government has said it's providing consular assistance to three detained Australians.
Gambling is illegal in China, except in the territory of Macau. Foreign casinos aren't permitted to promote gambling directly in the country, but they are allowed to promote their destinations more broadly.
Related: Japan opens door to potential $30 billion casino industry
Chinese gamblers were a big business for Crown.
More than a third of revenue generated by the company's Australian resorts for the year ended June 2016 came from international visitors, most of them from mainland China, according to Crown's latest annual report.
But the company says sales and profit sank in the second half of last year, dragged down by a 45% plunge in revenue from high-rolling gamblers.
Since the detentions of its staff in October, Crown has also pared back its exposure to China by offloading its stake in a Macau casino operator.
-- Nanlin Fang contributed to this report.