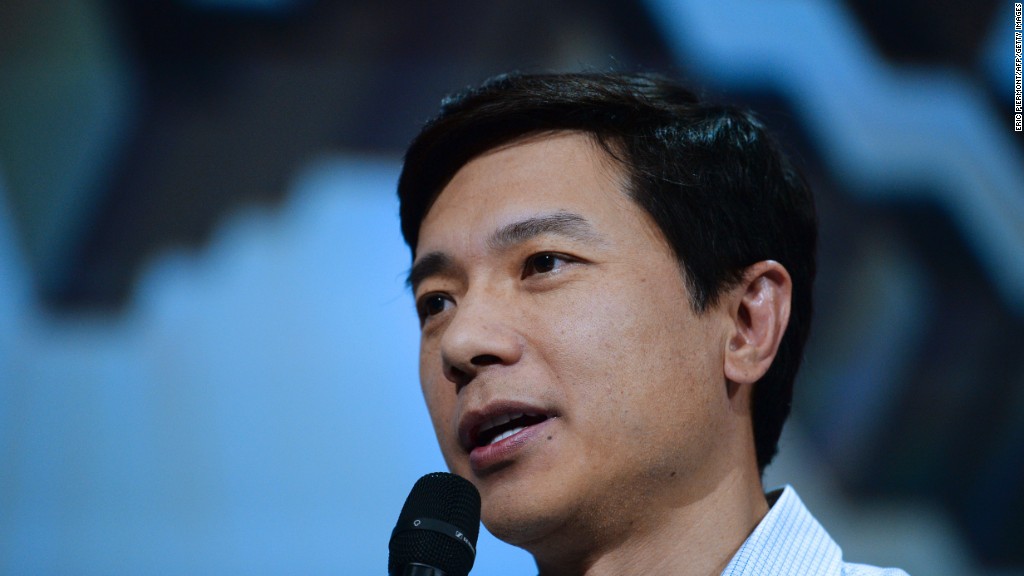 The desire to work for international companies is waning amongst China's best and brightest.
Scoring a job at a big Western firm used to carry serious cache in China, but now just 18% of Chinese college students say they want to work for an international company, according to a new survey conducted by research firm Universum. That's down from 28% two years ago.
Local companies are growing faster and seen as more innovative, according to William Wu, Universum's country manager for China.
"In that sense, the international companies do not have a clear advantage anymore," Wu said. "There are more good employers on the market now, and they're not just international brands."
Related: Businesses cash in as millions of Chinese students sweat over crucial exam
Students also said they consider international companies "less secure and stable" compared with China's state-owned or private counterparts.
Most Chinese grads dream of landing a job with one of the country's giant tech companies.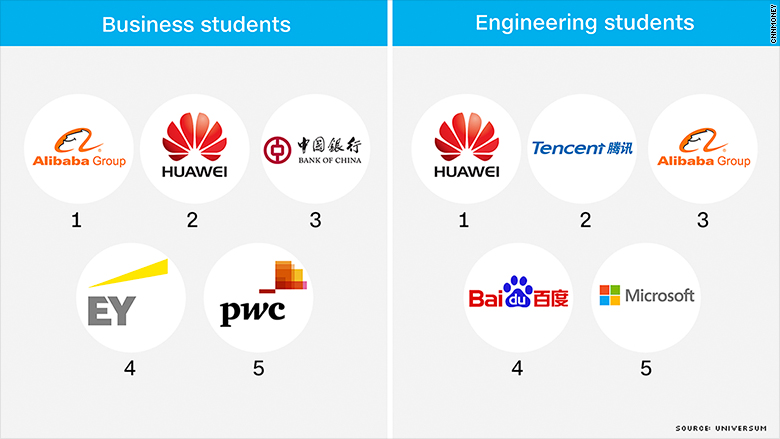 Business students named e-commerce company Alibaba (BABA) and telecom hardware maker Huawei as the most attractive employers.
It is Alibaba's second year in a row topping the list -- it ended Bank of China's seven-year streak as the most coveted employer last year. The state-run bank came in third this year, up one spot from 2016.
International accounting firms EY and PwC both slipped two places to fourth and fifth, respectively.
Related: China now has a $300 billion company
Among engineering students, Huawei came out on top again, followed by China's tech trinity of Tencent (TCEHY), Alibaba and Baidu (BIDU). Microsoft (MSFT) rounded out the top five.
But a growing number of students are willing to skip the lure of a big brand name company altogether.
Nineteen percent of students said they want to work for a startup or start their own business after graduation, a historic high for the Universum survey.
About 80,000 students from 110 Chinese universities participated in the survey.