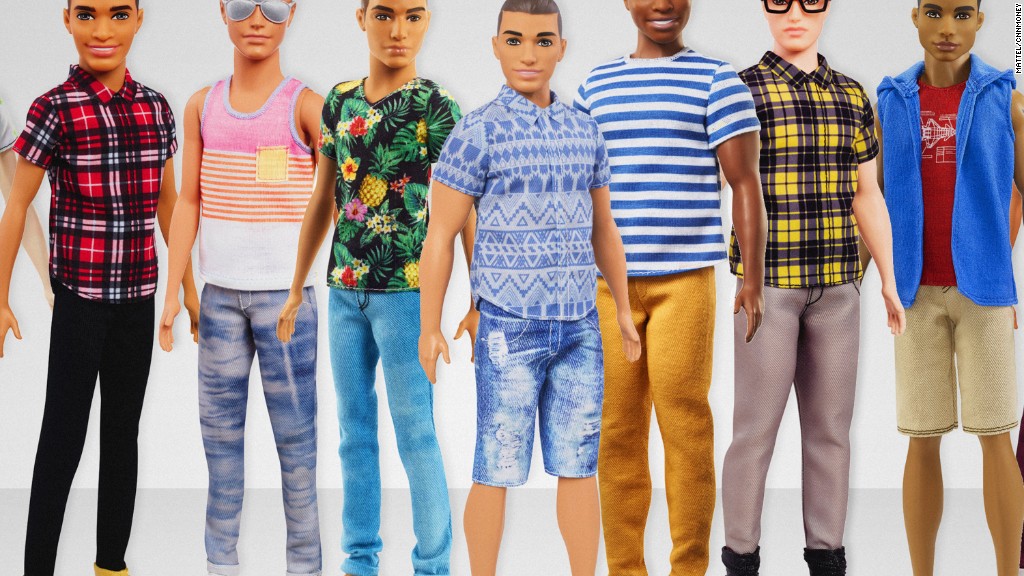 Barbie underwent a massive makeover in 2016, but this year is Ken's time to shine.
On Tuesday, Mattel (MAT) unveiled a collection of diverse Ken dolls. Barbie's iconic boyfriend is now available in three body types -- slim, broad and original -- and seven different skin tones.
You can also choose from eight different hair colors, nine hair styles -- including a man bun -- and various eye colors. Fashion styles range from athletic wear to business attire.
Although 10 new Ken dolls ($9.99) arrive in stores today, five more will launch in the months ahead.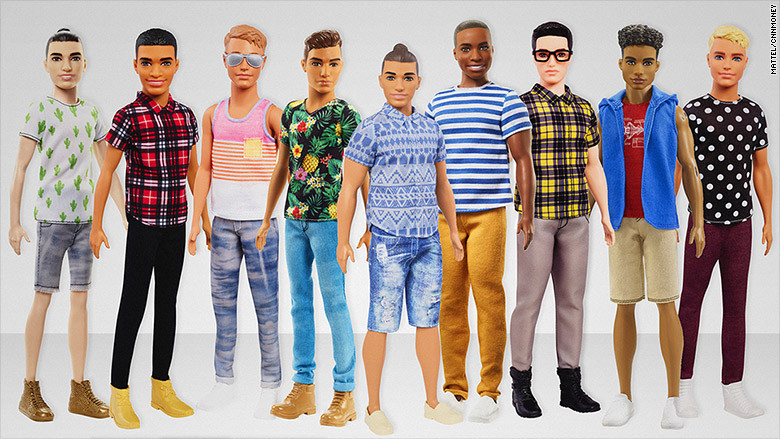 Related: Hologram Barbie is Mattel's newest toy
The new Ken dolls join Mattel's Fashionistas line. Last year, Mattel rolled out a diverse Barbie line with four body types, seven skin tones and 24 hairstyles to more broadly represent diversity among Barbie fans.
"We are redefining what a Barbie or Ken doll looks like to this generation," Lisa McKnight, senior VP and general manager for Barbie, said in a statement.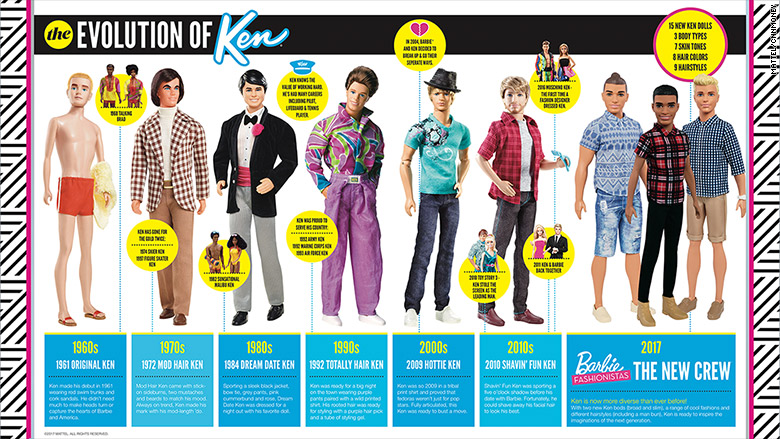 Mattel debuted the Ken doll in 1961. He wore red swim shorts and cork sandals. His look has since evolved over the decades.
Related: Monopoly kicks out three classic game tokens
In 2004, Ken and Barbie "broke up." In 2009, he let out his wild side, sporting a fedora and a tribal print shirt. Mattel branded him as "Hottie Ken" during that time. The pair made up in 2011.