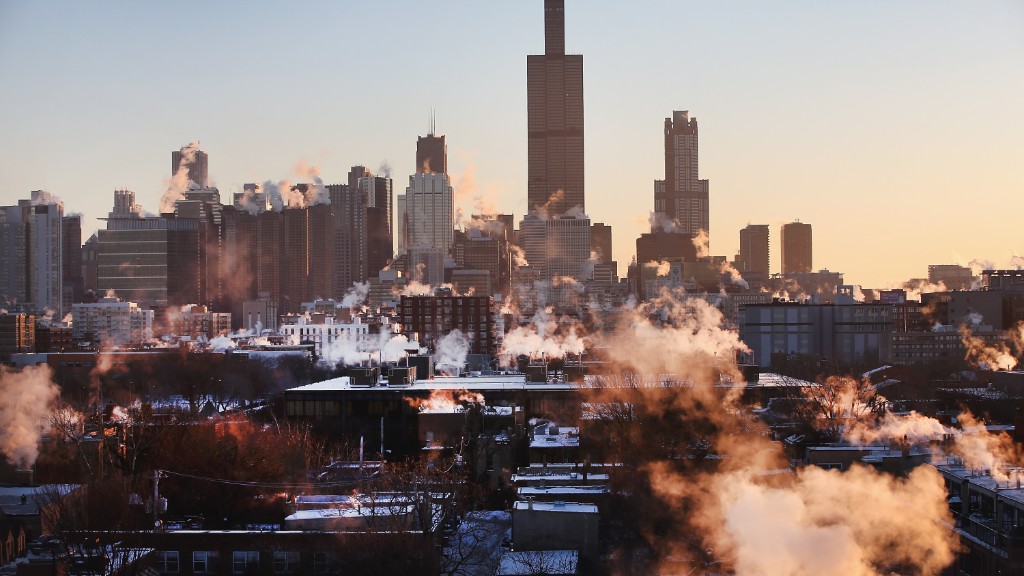 State funding for public colleges and universities in Illinois has slowed to a dribble.
The schools are laying off staff and mandating furlough days. Library hours have been reduced. Campus buildings are closed over spring breaks and summer weekends. Maintenance work has been put off. Low-income students are worried their state funded scholarships will be pulled out from under them.
Funding for state colleges fell 61% for the 2015-2016 school year, according to data from the Illinois Board of Higher Education. The schools received slightly more money for the most recent school year, but it still was about half of what was received before the cuts -- and was mostly spent on unpaid bills from the previous year.
Lawmakers last approved a state budget in June of 2014. Democrats control the state legislature and continue to spar with Republican Governor Bruce Rauner about how to address the state's financial crisis, which stems from years of fiscal mismanagement. Currently, Illinois has $15 billion of unpaid bills and $251 billion in unfunded pension liabilities.
Since 2015, lawmakers have funded colleges and other state services with a patchwork of emergency payments that are paltry compared to previous years. It could happen again if lawmakers don't approve a budget before Saturday.
The state's 12 public universities and 48 community colleges have been tightening their belts since before the drastic cuts. State funding, which typically makes up one-third of a school's budget, had already decreased 41% from 2002 to 2015.
Tuition revenue has been shrinking, too. Over the past five years, enrollment in Illinois's public colleges fell 11%, accounting for half of the nationwide decline, according to the State Higher Education Executive Officers association.
Related: Illinois could soon become America's first 'junk' state
Western Illinois University, which has 10,000 students, saw its funding drop to $31.4 million last year. In 2015, it received almost $63 million.
The university's president, Jack Thomas, told lawmakers earlier this year that the cut has had "devastating impacts" on students, employees, and the west central region of the state.
The school has laid off 100 employees and another 59 took advantage of an early retirement incentive program.
"Many of our best and brightest faculty and staff are being actively recruited by universities across the country and are leaving our state for more stable positions in other states," Thomas said.
Are you affected by the budget impasse in Illinois? Share your story with CNNMoney
In May, Northeastern Illinois University, which has nearly 10,000 students, announced it would be eliminating 180 positions. It had already cut 65 jobs in 2015 and required employees take eight furlough days during the recent spring semester. That meant that students didn't have access to the library or financial aid services during spring break.
About 380 positions have been cut at Southern Illinois University since the last state budget was approved. The school recently had to close its on-campus museum because it could no longer afford to staff it.
Without a budget in place, many colleges are also fronting the money for state grants which many students rely on to pay for school. Last year, the state didn't release money for those grants until after the academic school year ended. They haven't been funded at all yet for the 2016-2017 school year.
Related: Illinois lottery winners may have to wait to collect
The grant program awards an average of $2,800 to about 140,000 students from low-income families. Not every college can afford fronting the money, leaving some students scrambling to make up the shortfall before they can enroll in classes for the next semester.
Western Illinois University has fronted the money for the grants, but President Thomas said he still fears more high school students are leaving the state to go to college.
"This intellectual capital may not return to Illinois," he said.
Correction: An earlier version of this article misstated the enrollment number at Western Illinois University.