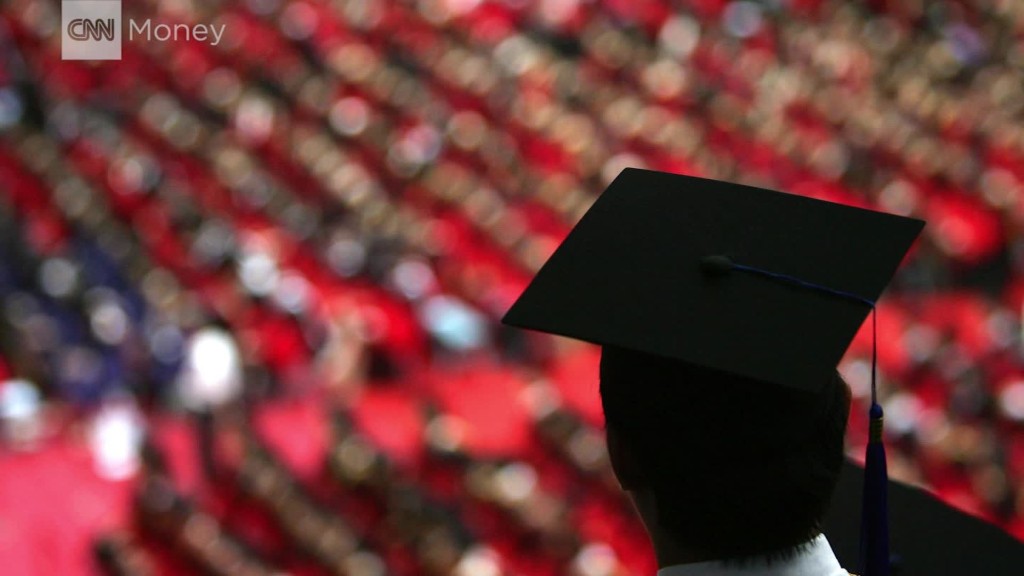 We know you don't want to think about school in the summer, but plenty of families are worried about how they'll pay the bill when their kid goes to college next month.
CNNMoney has your guide to paying for college, as well as new tips for saving and spending your money.
PAYING FOR COLLEGE 101
It might help to see how other families are doing it -- and the good news is that parents aren't footing the entire bill themselves.
There are three main funding sources families draw on to cover the cost: scholarships, income and savings (from both parents and students), and loans.
Luckily, the largest source of money was scholarships and grants -- which do not have to be paid back. They covered around 35% of the tab for the average family, according to a new report from Sallie Mae.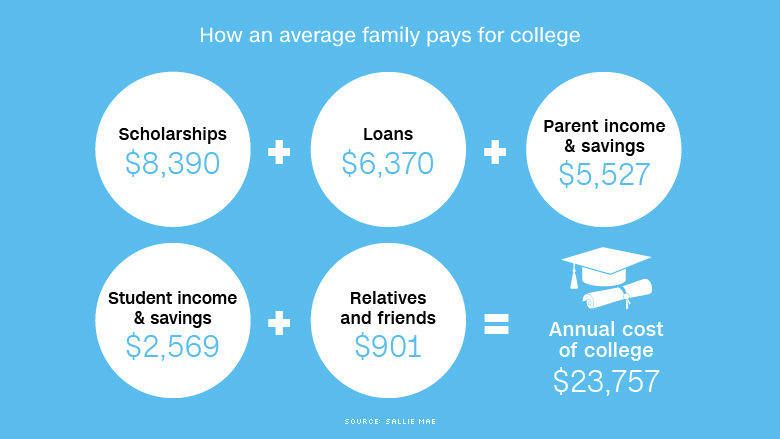 NEW REWARDS FOR BIG SPENDERS
A revamped version of the Citi Prestige credit card offers some big rewards to big spenders.
Those who spend $7,500 in the first three months will get 75,000 sign-up points. Card members will also get a doubling in redemption value of points to cash. The big "score" is a fourth night free at hotels through a streamlined online process.
Oh, and the new card also charges a $450 annual fee.
TIPS FOR NEW SAVERS
Once you've managed to save up your first $1,000, what do you do with it? CNNMoney asked the experts to see how you should prioritize your goals. Here's what to do next:
1. Stash some money away in a high-interest savings account to start building a safety net (because, hey, life happens).
2. Start saving for retirement.
3. Set your money goals so you know what you're saving for (maybe a house?). That will help you decide how to save and whether to invest.
LUMBER IS SOARING. HOME PRICES COULD BE NEXT.
Home builders are worried. Lumber in June cost 17% more than it did just a year earlier, and it's even more expensive than during the building boom last decade.
This could mean that the prices for some homes will go up while they're being built, reports CNNMoney's Chris Isidore.
IN THE RACE TO ATTRACT MILLENNIALS...
Air France announced last week that it will soon launch Joon, a new airline-inside-an-airline geared toward anyone born after 1980, which it described as "a lifestyle brand and a state of mind."
Details about the new carrier are scant, but the airline did unveil the design for its flight attendant uniforms, complete with ankle pants, white sneakers, blazers with rolled up sleeves, and polo shirts buttoned to the top button.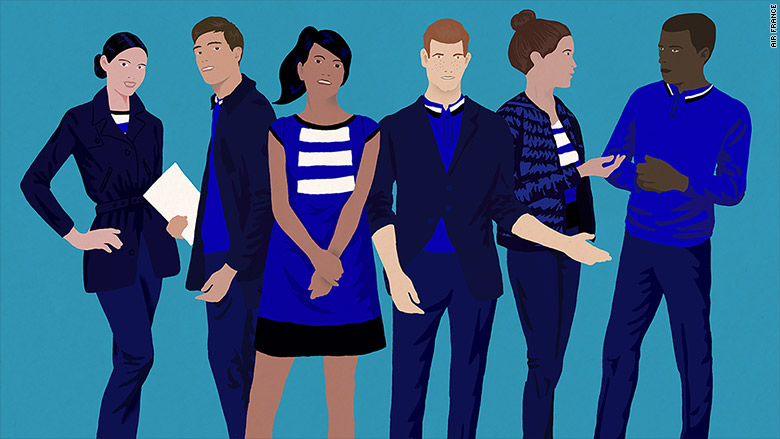 Yes, 40-year-olds will also be allowed on-board, a spokeswoman confirmed to CNNMoney.