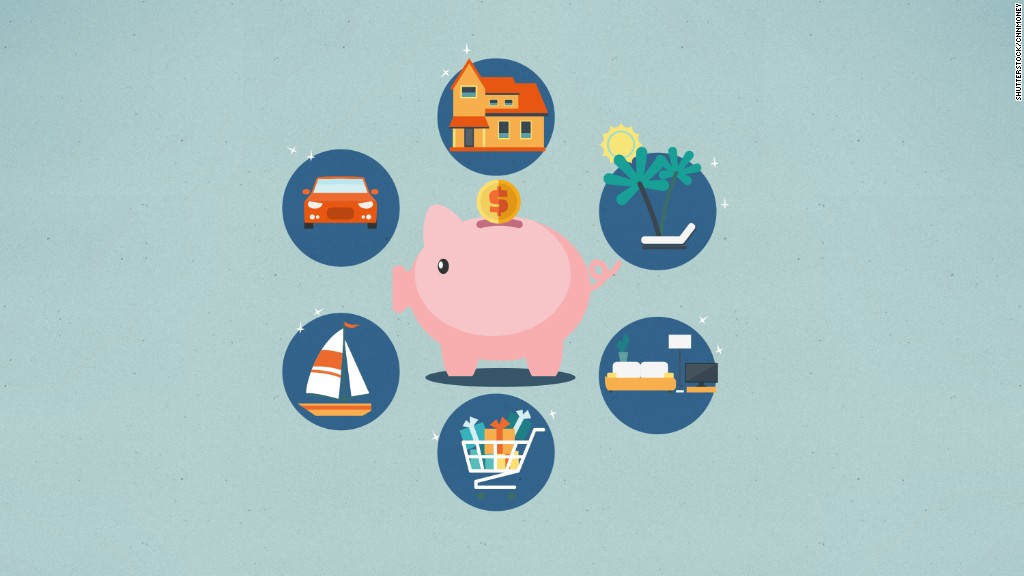 The Treasury Department said Friday that it will end an Obama-era program called myRA that created accounts aimed to help Americans start saving for retirement.
After about three years, just 30,000 people had opened a myRA, and of those only 20,000 people had saved money in the account, the Treasury Department said.
The program has cost taxpayers $70 million so far, according to Treasury, and was expected to cost $10 million annually going forward.
"Unfortunately, there has been very little demand for the program, and the cost to taxpayers cannot be justified by the assets in the program," said U.S. Treasurer Jovita Carranza in a statement.
In total, myRA account holders have saved $34 million to date.
Related: Americans spend more money after they retire
The myRa was similar to a Roth IRA, but sponsored by the government. It was supposed to help low- and middle-income workers who don't have access to a 401(k) or pension at work start saving for retirement. About half of U.S. workers, or 55 million people, don't have an employer-sponsored retirement plan.
Anyone who earned less than $131,000 a year (or $193,000 for married couples) could open a myRA. They could contribute $5,500 a year, or $6,500 for those age 50 and older. Contributions had to be made with after-tax dollars, but the money could be withdrawn in retirement tax-free.
In total, cumulative savings in a myRA were capped at $15,000 and the account could not be open longer than 30 years, at which point it would have to be rolled over into a private Roth IRA.
But it was 100% risk-free and didn't have any administrative costs. Funds were invested in super-safe Treasury Securities Fund that offered a return of 2.9% over the past decade.
That made it a good place to start saving, but not a good way to save for a long period of time. The median account balance for the 20,000 participants who had saved money in a myRa was $500.
"MyRAs probably weren't going to solve the retirement crises, but if left to evolve, they would have been a good way for young, moderate income, and contingent workers to save money for emergencies," said Teresa Ghilarducci, a labor economist and expert in retirement security.
There are plenty of people who don't have enough money saved for an emergency, nonetheless retirement. Almost one in four workers have less than $1,000 saved for retirement, according to a report from the Employee Benefit Research Institute.
People without a retirement plan at work have always been able to open an IRA to save for retirement, but sometimes there is a minimum balance required. And some research shows that people are much more likely to start saving when money is automatically deducted from their paycheck, like it is for a 401(k).
Related: Congress reverses rule on state retirement plans
The Treasury Department said it sent emails on Friday morning to all myRA participants notifying them of the change. Their accounts will remain open until further notice, but those with automatic contributions should stop future transfers, a spokeswoman said. The Treasury Department said it will be communicating frequently with participants to help them transfer their money into private investments. More information was posted to the myRA website.
Last December, Treasury officials told CNNMoney that the program was working as planned. They had expected people to make small, monthly contributions like they were doing. The program rolled out slowly with a pilot in 2014 and launched nationwide a year later.
At the time, officials said they planned to do more this year to highlight myRA on government websites, as well as promote it through TurboTax. A spokeswoman did not immediately know Friday if that effort had resulted in an increase in enrollment.
Last year, about $10 million was spent on promotion and research for the myRA. The account custodian, Comerica Bank, cost another $10 million, and a little more than $3 million was spent on staffing and operations.
Related: 1 in 4 workers have less than $1,000 saved for retirement
Just two weeks ago, five Democrat ranking members of Congress sent a letter to Treasury Secretary Steven Mnuchin asking him to maintain the myRA program.
"Given that this administration has worked to reduce access to retirement plans for millions of Americans, it is more critical than ever for the Treasury to strengthen one of their remaining options for retirement savings," wrote the members, Senators Patty Murray, Ron Wyden, and Bob Casey, and Representatives Bobby Scott and Richard Neal.
Earlier this year, Congress repealed an Obama-era rule that had paved the way for states to create their own retirement savings plans for private sector workers. The rollback is expected have a chilling effect on the plans already underway in seven states, but won't necessarily halt them.