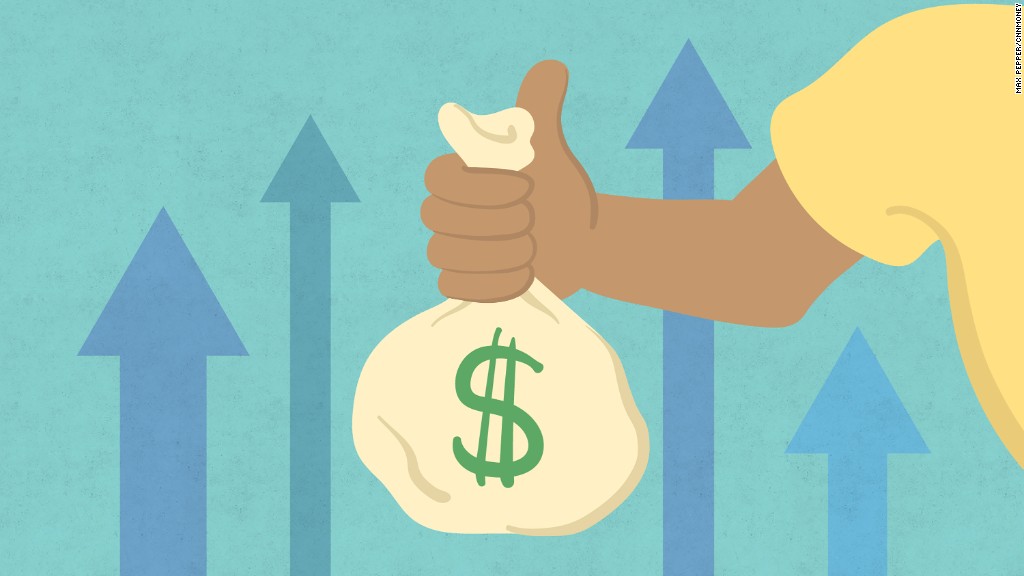 The CEOs of top British companies have taken a major pay cut.
The average compensation paid to the chief executives of companies listed on London's benchmark FTSE 100 index fell 17% last year amid growing scrutiny of pay packages, according to a report by HR industry group CIPD and the High Pay Centre.
The reduction translated to an average pay cut of £900,000 ($1.2 million).
The cuts, however, follow years of salary increases for top executives. FTSE 100 CEOs, who run many of the largest businesses in Britain, were paid an average of £4.5 million ($6 million) in 2016. It would take the average full-time worker in the U.K. 160 years to earn that amount.
Stefan Stern, director of the High Pay Centre, said the U.K. and the U.S. are outliers when it comes to executive pay, with salaries rising more rapidly than in most other countries in recent years.
"They are coming down from a very big high, so even though there is a drop, the pay is still significantly higher," he said.
Related: CEOs are being 'rewarded' for failure
High levels of executive pay have become a major political issue in Britain.
Prime Minister Theresa May promised to crack down on excessive compensation when she took the top office in July 2016. She planned, for example, to make annual shareholder votes on executive pay at big companies binding.
Those proposals have since been watered down, but the issue has not faded.
The opposition Labour Party has been campaigning for a cap on salaries for top public sector executives and for businesses that bid on government contracts. The limit would be set at 20 times the salary of the lowest paid worker in the company.
Shareholders are also starting to rebel against the huge pay packages.
Martin Sorrell, founder of advertising giant WPP (WPPGF), and BP (BP) CEO Bob Dudley both had their salaries slashed in the wake of shareholder revolts.
Even after the pay cut, Sorrell was the highest paid of FTSE 100 CEOs. Dudley ranked 6th.
The report also showed also showed that female CEOs made considerably less than their male counterparts. The six women FTSE 100 CEOs earned on average £2.5 million ($3.3 million) in 2016.
Here are the top five FTSE 100 chiefs by pay:
1) Martin Sorrell, WPP: £48,148,000 ($63,250,000)
2) Arnold Donald, Carnival: £22,359,000 ($29,356,300)
3) Rakesh Kapoor, Reckitt Benckiser Group: £14,609,000 ($19,180,900)
4) Pascal Soriot, AstraZeneca: £13,389,000 ($17,579,100)
5) Erik Engstrom, RELX: £10,563,000 ($13,865,930)