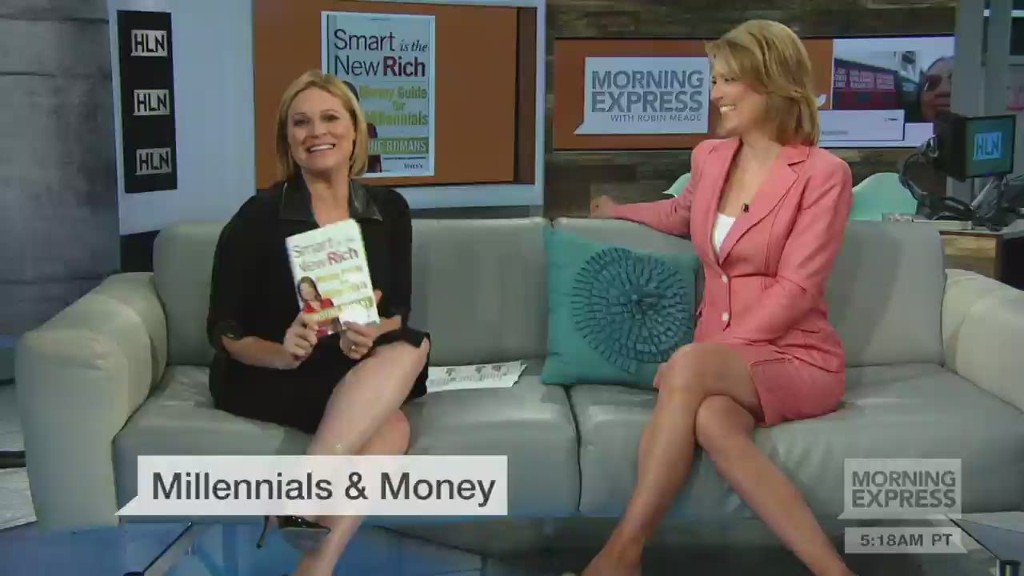 So you've just started a new job right out of college and your first paycheck lands in your bank account. Where do you go from here?
Every summer, a new wave of college graduates find themselves heading into the real world.
And there's good news for this year's cohort: The average salary for 2017 graduates is at an all-time high, according to a 2017 Korn Ferry study. They're expected to make an average of $49,785 in their first job out of school -- up 3% from last year.
While a bigger salary is great news, the essentials do eventually catch up: food, transportation, rent, and entertainment (if there's anything left over) -- not to mention taxes -- can eat into your paycheck, if not swallow it entirely.
We asked five recent graduates starting new jobs this summer how they plan to spend -- or save -- their first paychecks after graduation.
Most are planning to be pretty tight on discretionary spending like shopping and entertainment. Notably, none are budgeting for cable.
Analyst at a software company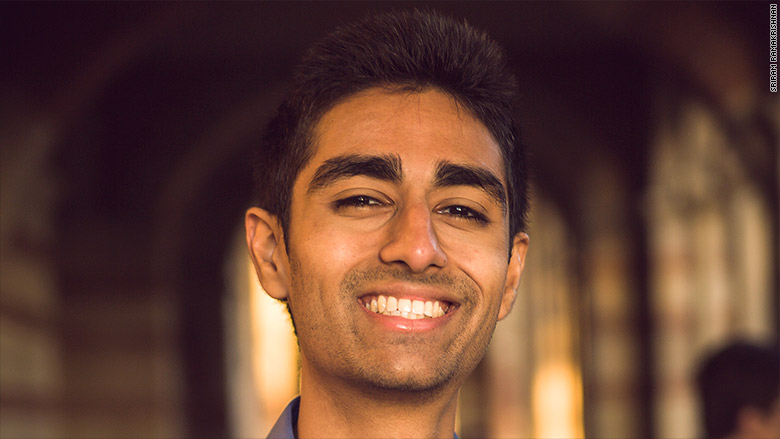 Salary: $60,000
Location: Venice, California
Sriram Ramakrishnan is starting his new job as an analyst soon but says he has already given thought to how he will budget. He aims to keep his discretionary expenses to about $100 a week, so he can maximize his savings. He also plans to take advantage of his company's 401(k) package and health care coverage.
Ramakrishnan suggests turning to outside resources since most compulsory classes at college don't teach the essentials of personal finance. "My advice is to ask older peers, family, and coworkers as many questions as possible while also doing your own research to come up with the best personal finance plan."
Right now, he's really focused on minimizing the costs of eating out and tries to buy groceries to cook at home. He also recommends apps such as Pluto to keep a tab on expenses.
Monthly budget
Rent: $600
Utilities: $50
Phone: $30
Internet: $20
Groceries: $80
Meals out: $150
Shopping: $10
Entertainment: $25
Savings: $3,000 (or as close as possible)
Travel: $35
Car/Transportation: $50
Gas: N/A
Household items: $20
Other: $20
Sales for an auto company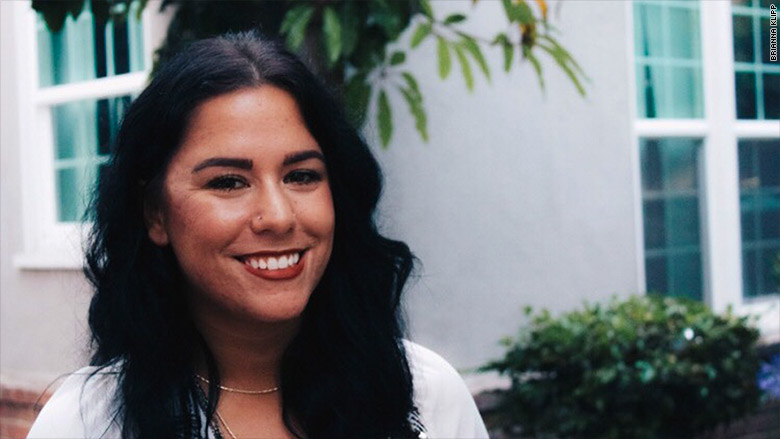 Salary: $40,000 + Commission
Location: Los Angeles, California
Brianna Klipp says she prioritizes her spending based on what's important for survival and that the "impending student loans will start to haunt me in six months."
"Rent, bills, phone bill and car insurance are items I use daily, so those are prioritized before a broken car light, drinks, candles on sale at Marshalls," she said. Klipp still gets health care through her parents but will be covered by her work next year when she turns 26.
Since graduating, Klipp says she's had to cut back on going to Sephora once a week and drinks with friends. Even grocery shopping has forced her to ask: "Will I really eat this?" Goodbye kale and sliced pineapples from Trader Joe's, she says.
But not all of her paycheck is going to necessities: She's also setting some money aside for an Arabic language course that she plans to attend in the fall.
One thing she wishes she knew earlier? Moving is expensive. Klipp didn't expect to spend $300 moving furniture and even more decorating her new place.
Monthly budget
Rent: $955
Utilities: $15
Phone: $120
Internet: $15
Groceries: $150
Meals out: $50
Shopping: Zero these days!
Entertainment: $100
Savings: $100-$200
Travel: N/A
Car/Transportation: $140
Gas: $100
Household Items: $40
Other: $0
Sales development representative at a cloud security startup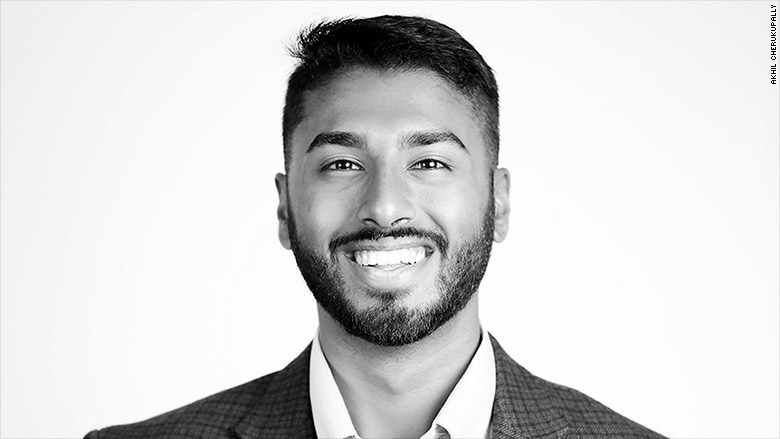 Salary: $50,000 + Commission
Location: Pleasanton, California
Akhil Cherukupally's first priority is to pay off student loans. He currently has around $20,000 in debt and is putting away $500 every month for that.
Cherukupally says he looks to his dad as his financial adviser. Together, they are setting up an IRA with around $5,000 a year. On top of this, Cherukupally's company is covering 100% of his health care premiums.
Right now, he's cutting back on clothes and technology -- he still uses an iPhone 5 and hasn't updated his wardrobe since last year's holiday season. However, Cherukupally does splurge on food and says he has been eating out almost every meal since he recently moved to the Bay Area.
Monthly budget
Rent: $1,100
Utilities: $100
Phone: (Still on parent's plan)
Internet: (Included in utilities)
Groceries: $300
Meals out: $150
Shopping: N/A
Entertainment: N/A
Savings: $500
Travel: N/A
Car/Transportation: $200
Gas: N/A
Household items: N/A
Other: $500 (School loans)
Calling all Class of 2017 grads: Are you working? Tell us about it!
Assistant strategist at a communications agency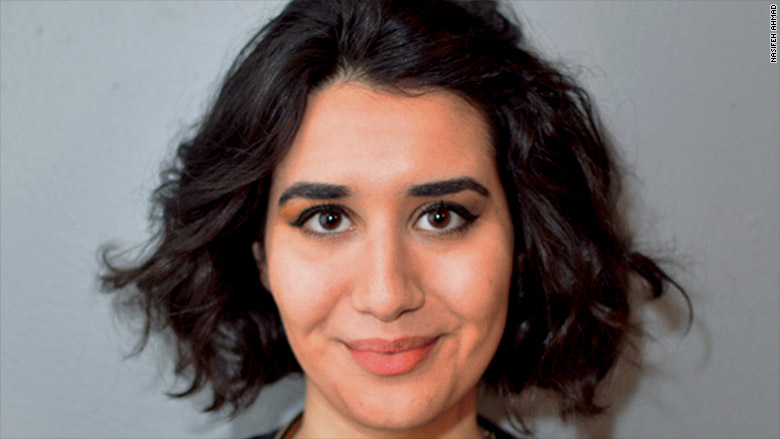 Salary: $35,000
Location: New York, New York
Since graduating, Nasifeh Ahmad has become more savvy with budgeting resources. She now turns to apps such as Mint and Expenses OK to track her spending.
She's even come up with her own formula: 30% of her paycheck for outings and entertainment, 70% for savings, expenses and loan repayments. She's still on her parents' health care plan.
Ahmad has also started cutting costs on the non-essentials. She says she canceled her cable subscription because it was only there for "background noise" and now uses her friends' Netflix and HBO NOW accounts. She replaced her internet provider with another company that was cheaper (but slower) and shops at farmers' markets over Whole Foods.
She is still in the grace period on her student loans but says her top priority is to pay them off within five years to reduce interest. Only then will she start thinking about her 401(k).
Ahmad says that if she had known more about budgeting during college, she would have shied away from things she didn't need like brand name sneakers and going out with friends every other night.
Monthly budget
Rent: $350 (She lives with her three brothers in a home that was paid off by her parents. They split the rent, which includes utilities, internet and cable.)
Utilities: N/A
Phone: (Still on parent's plan)
Internet: N/A
Groceries: $100
Meals out: $30
Shopping: $20
Entertainment: $50
Savings: $250
Travel: N/A
Car/Transportation: $121 (monthly MetroCard)
Gas: N/A
Household Items: $30
Other: $1,000 (Student loans)
Apprentice at a design firm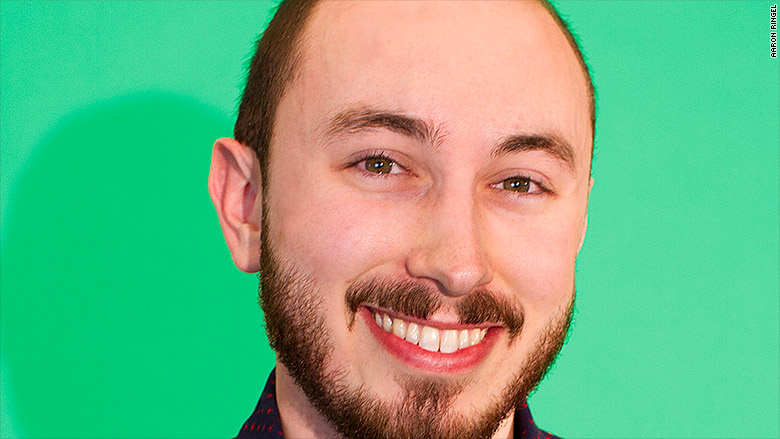 Salary: $30,000
Location: Atlanta, Georgia
Aaron Ringel doesn't follow a strict budget and instead, tracks changes in his spending each month. If spending goes above what he's used to, he'll go through his credit card charges online to see what sparked it.
"It's easy to get lazy and blow through a ton of cash in the name of convenience," he said.
Ringel still has health insurance through his school, which is valid up until six months after graduation. After that, he'll have to pay for it on his own since his work does not offer health care coverage.
He says he does wish someone had taught him how to make a detailed budget. Right now, he cuts back on eating out and alcohol but does have his eye on a new computer and drawing tablet.
And as for retirement?
"I currently barely have enough money to make it through a short period of unemployment now, let alone retirement in 40 years," he said. "And it's only going to get harder once I start paying back my student loans."
Monthly budget:
Rent: $750
Utilities: $85
Phones: N/A
Internet: $15
Groceries: $250
Meals out: $80
Shopping: N/A
Entertainment: $50
Savings: As much as possible
Travel: N/A
Car/Transportation: N/A
Gas: $50
Household Items: N/A
Other: N/A