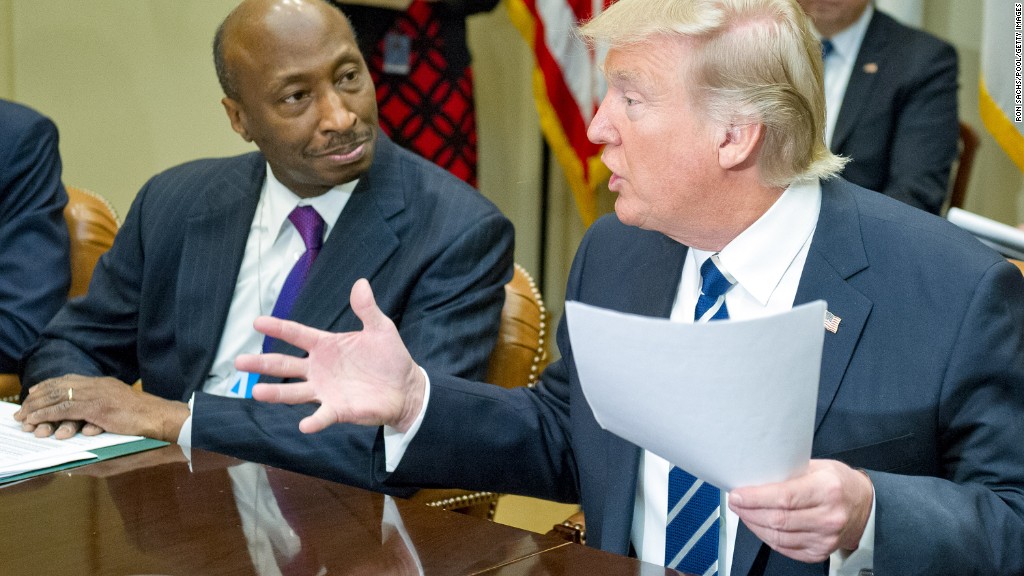 Sheryl Sandberg is the latest top executive to denounce prejudice after a rally of hate groups in Virginia turned deadly.
Sandberg, who is the chief operating officer of Facebook (FB), said in a post that she discussed a book about the Holocaust with her daughter on Sunday.
"How do you tell a 10-year-old that such extreme racism and inhumanity has taken place so recently? And how do you explain why atrocities are still committed against so many people all over the world?" she said.
Such conversations with children are "timely and crucial" given what happened in Charlottesville, Sandberg said.
"Every generation has to be vigilant in fighting against the type of bigotry and hatred that was displayed by the white supremacists in Charlottesville. Along with millions of others, I was so heartbroken this weekend," she said.
Related: CEOs condemn racism after Charlottesville
Sandberg also wrote about Heather Heyer, who was killed Saturday when a car plowed into a crowd of counter-protesters opposing the "Unite the Right" march.
"The brave Heather Heyer's mother Susan Bro said she wanted her daughter's 'death to be a rallying cry for justice and equality and fairness and compassion.' Let's honor her by teaching all of our children how to honor and respect those values," she said.
A number of business leaders took to social media and released statements on Monday to voice their condemnation of the violence.
Tim Cook, the CEO of Apple (AAPL), called white supremacy and racist violence "a moral issue -- an affront to America" in a tweet, while Goldman Sachs (GS) chief Lloyd Blankfein quoted President Abraham Lincoln.
Merck (MRK) CEO Kenneth Frazier took the most significant step, quitting President Trump's manufacturing council after Trump's initial reluctance to specifically condemn the racist groups.
Sandberg does not serve on any of Trump's corporate advisory groups, though she met with the president in December.