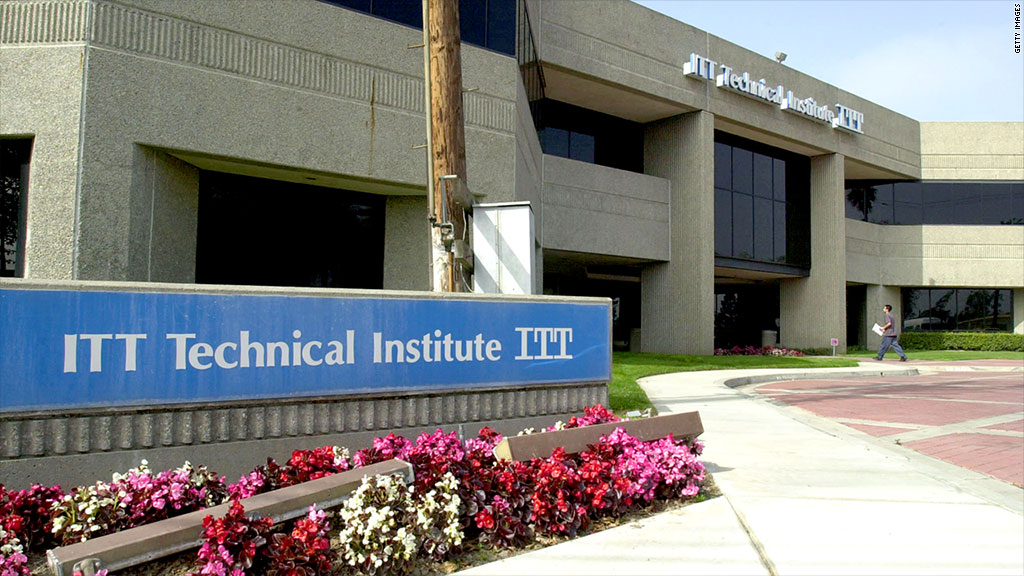 About 41,000 students who took out private loans to go to Corinthian College will be eligible for debt relief.
The Consumer Financial Protection Bureau and 13 state attorneys general said Thursday that they had reached a settlement agreement with Aequitas Capital Management, an investment firm that funded the loans.
Students will receive $183 million, if the settlement is approved by the U.S. District Court in Oregon.
"Tens of thousands of Corinthian students were harmed by the predatory lending scheme funded by Aequitas, turning dreams of higher education into a nightmare," said CFPB Director Richard Cordray.
The government alleges that Aequitas and Corinthian knew that they were offering high-interest loans to students who were likely to default. In a marketing presentation to Aequitas in 2013, Corinthian officials described prospective student borrowers as people who have "low self-esteem" and felt "isolated," according to the complaint.
Many of its students were low-income and were the first in their families to go to college. They couldn't afford to pay for tuition out of pocket.
Before Corinthian closed in 2015, it was one of the largest for-profit colleges in the country, with about 74,000 students enrolled. It operated more than 100 campuses under the names Everest, Heald, and WyoTech, and offered career-oriented programs like criminal justice and information technology.
Related: Congress expands GI Bill, helping vets burned by for-profit schools
But the school came under scrutiny as the Obama Administration cracked down on for-profit colleges. The government fined Corinthian $30 million in 2015 for misleading prospective students by overstating job placement rates for graduates.
Under the terms of the settlement, borrowers who were enrolled at a Corinthian school when it closed in 2015 will be eligible for forgiveness of their remaining debt. Those who are currently in default will also be eligible for forgiveness.
Related: States sue Betsy DeVos over student loan rule delay
All other former students with Genesis loans will be eligible for debt reduction by as much as 55% of their outstanding principal.
The average borrower will receive between $6,000 and $7,000 in loan relief, according to the office of New York Attorney General Eric Schneiderman.
If approved by the court, eligible borrowers will be notified within 90 days after approval, the CFPB said.