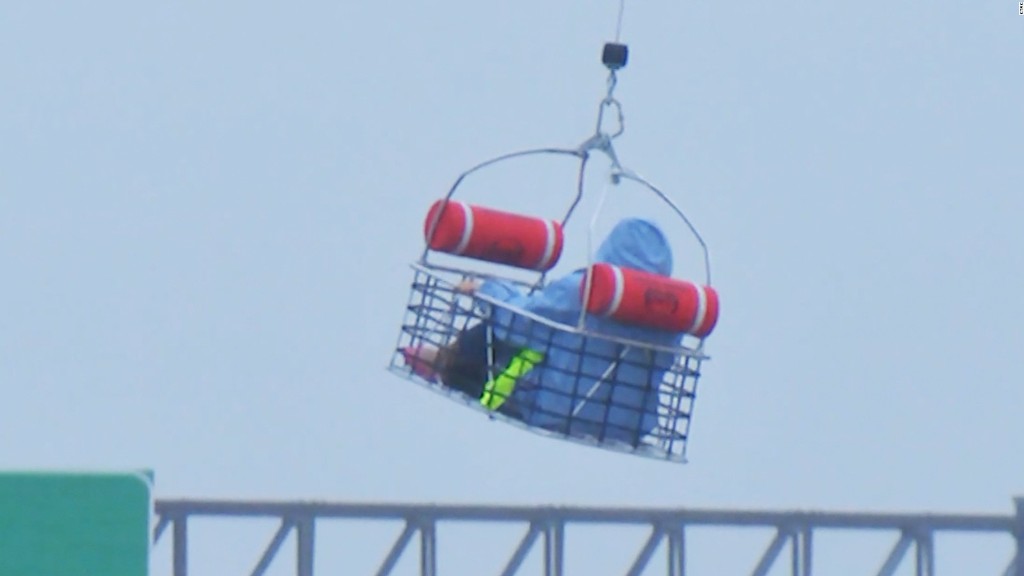 Hurricane Harvey wreaked havoc along Texas' coastal region, leaving flooded houses and submerged cars in its wake.
While Harvey's total destruction remains unclear, thousands of Texans will be filing for insurance claims. If you plan to file, here are some do's and don'ts. (And read on for our usual weekly money guide.)
DEALING WITH THE DAMAGE
Harvey could become one of the costliest hurricanes to ever hit the United States. Insured losses from the storm could reach more than $2.3 billion, according to risk modeling company AIR Worldwide. And that's just from the winds and storm surge alone.
Many people in Harvey's path won't have adequate insurance to rebuild. Lawyers are encouraging homeowners that do to file Harvey claims before Friday, when a new insurance law goes into effect.
If you are filing for an insurance claim, follow these tips:
1. Contact your insurer as soon as you can.
2. Document your losses with photos and video. You may even want to keep a claim diary, logging every aspect of the insurance process.
3. Be wary of fraudulent contractors. Always get a written estimate and don't rush into signing repair contracts.
HIGHER PRICES AT THE PUMP
Gas prices will probably go up thanks to Harvey. The storm led to historic flooding in Texas, with at least 10 oil refineries knocked offline. The end result is that gasoline supplies will be lower, forcing prices up.
Thankfully, gas price spikes after hurricanes tend to be fleeting.
WHEN MONDAYS FILL YOU WITH DREAD
Not looking forward to going into the office? You're not alone.
More than half of U.S. adults say they're unhappy at work. Two of the biggest culprits: Being underpaid and knowing you're stuck in a dead-end job.
But there's good news. If you find yourself in a job that's getting you down, put yourself out there and find a better opportunity.
IT'LL COST HOW MUCH?!
A couple retiring this year will need an estimated $275,000 to cover health care costs in retirement, according to Fidelity. That's a 6% increase over last year.
Of course, this is just a ballpark number. The true cost depends on a variety of factors like your health and how long you'll live.
So you better start saving more for retirement.