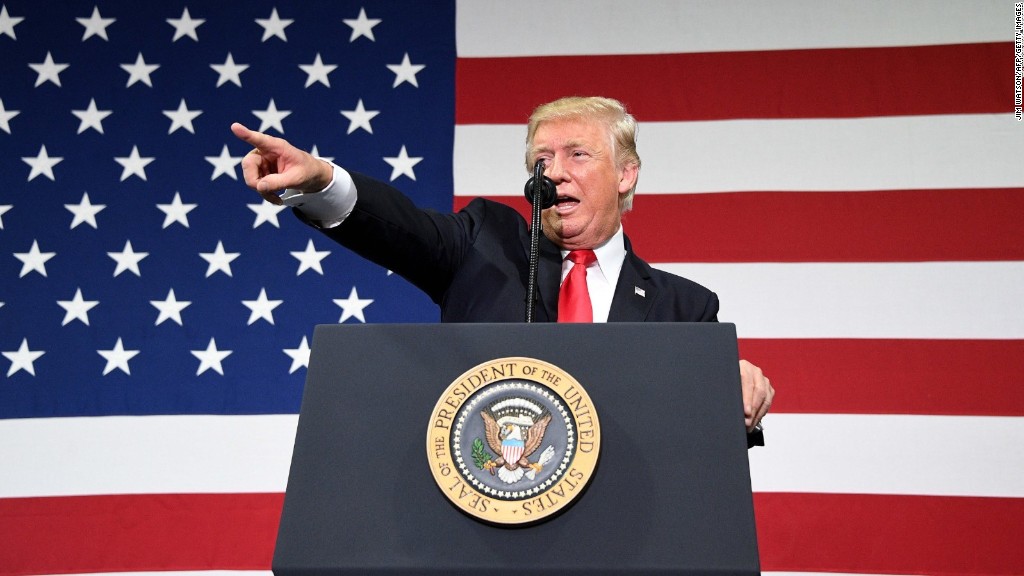 On Tuesday morning, Gabriela Neriz checked her phone. On it was the notification she hoped to never see: President Trump had decided to repeal DACA, the program that allows her to live and work in the U.S.
The 20-year-old, an operations supervisor at a JCPenney (JCP) in Glendale, Arizona, immediately stepped off the floor to cry.
In Santa Cruz, California, Santiago Sanchez saw "DACA" flash in big white letters across the TV screen at the gym. For a moment, the 23-year-old Ph.D. student was dumbstruck.
Through DACA, Sanchez is able to work as a teaching assistant at the University of California, Santa Cruz, where he's pursuing a doctorate in molecular, cell and developmental biology. Without that job, he can't afford to finish his degree.
"That would blow," he said quietly.
Related: Ending DACA hits the U.S. economy where it hurts
Neriz and Sanchez are among the roughly 800,000 undocumented immigrants brought to the U.S. as children who enrolled in the Deferred Action for Childhood Arrivals program. The administration is giving Congress six months to act before ending the policy.
In the interim, thousands of young professionals who have benefited from DACA sit in limbo. Dreamers interviewed by CNNMoney said the president's decision casts doubt on their professional plans amid fears they could be forced to leave the country.
Neriz, whose parents brought her from Mexico to Arizona when she was two years old, said she's been saving to go back to school but is afraid to take out a loan until she knows for sure what's going to happen with DACA.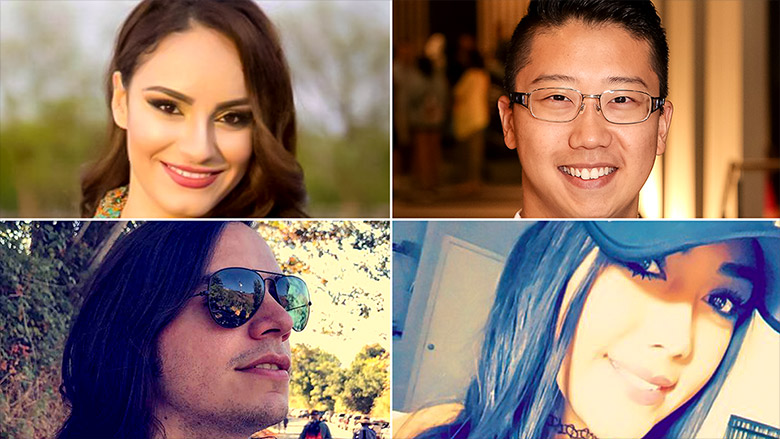 She said she currently works between eight and 16 hours per day at JCPenney, directing a team of nearly 50 people. She left college a year ago due to financial concerns, but wants to return.
"I have plans for myself, dreams that I really want to fulfill. I want to become a doctor. Without a job, how am I going to pay for school?" Neriz said.
Her DACA permit is set to expire in April 2019.
Sanchez, who was brought from Argentina to Los Angeles by his parents when he was eight years old, is also worried about his academic path. He just finished the first year of his doctoral program, and is deep into his research on gene splicing.
Earning his degree could take up to seven years, and his current DACA authorization expires in October 2018. He's not sure what he would do if he couldn't complete his coursework.
"I can't see myself working anywhere other than a lab for the foreseeable future. It's what I do," he said.
For now, he's putting his faith in Washington, and said he hopes to sit down with the head of his academic program to talk next steps sometime this week.
"I trust our Congress. I think they can do something," Sanchez said.
Related: CEOs call on Congress to keep DACA alive
Meanwhile, Bianey Nunez a 23-year-old nurse who works at Denver's Presbyterian-St. Luke's Medical Center, is thinking about how to discuss her situation with her boss. They've never had that conversation before.
Nunez, whose DACA permit expires in August 2019, said she staffs more than six units at the hospital. Her myriad responsibilities range from aiding with bone marrow transplants to working in orthopedics.
"My job is a lot more than just a job to sustain me financially. I love my career. I love what I do. It's really something that brings me joy and satisfaction to help my patients," said Nunez, whose parents brought her from Mexico to New Mexico when she was five.
She said there is "absolutely no way" she could work for a hospital without DACA.
"It's even hard to think about it," she said.
Related: Immigrants made American business what it is today
Thomas Kim, 25, also said it would be "practically impossible" to work in his chosen field if Congress does not reinstate DACA or a program like it.
Kim is in his last year of law school at Arizona State University. He's chair of the American Bar Association's law student division, and works remotely for a law office in Portland. He's accepted an offer to join the firm, Davis Wright Tremaine, full time after graduation, and plans to work in corporate law.
"I'm very interested in business and tax transactional work. It's very complex and intellectually stimulating," he said. "But I know I'll always continue to be an advocate for immigrants, and my firm is very friendly with pro bono hours."
Kim's parents brought him to Oregon from South Korea at age 13. His current DACA permit will expire in October 2018.
It's hard, but for now, Kim said he's determined to remain optimistic.
"Congress does have six months to act. And I think the DREAM Act will see the finish line," he said. " ... Meanwhile, I will be hopeful and working hard, just as I've been doing the past [12] years."