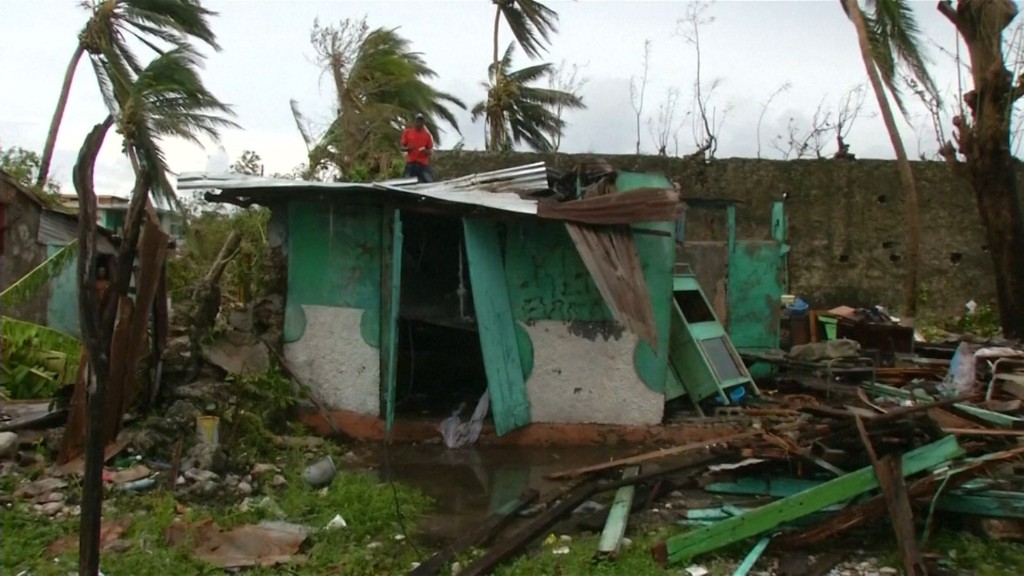 Hurricane Irma could be among the costliest natural disasters in American history.
One estimate from the disaster analysis group Enki Research put damages at $172 billion, which would be more economically devastating than Hurricane Katrina. But that estimate was released before the storm hit Florida, and early reports of damage have been less than first feared.
The National Oceanic and Atmospheric Administration tracks the most expensive weather events in U.S. history beginning in 1980. NOAA estimates costs adjusted for inflation by calculating both insured and uninsured losses, including damage to homes, businesses, vehicles and lost business.
1. Hurricane Katrina, 2005
Katrina was "the single most catastrophic natural disaster in U.S. history," according to NOAA.
NOAA estimates it caused $160 billion worth of damages to the Gulf Coast when it struck in August 2005. Heavy flooding in Louisiana, Mississippi and Alabama resulted in more than $40 billion in private insurance payments, the largest insurance loss in world history.
Katrina was blamed for 1,833 deaths, including 1,577 in Louisiana. Levees failed in New Orleans, leaving 80% of the city under water.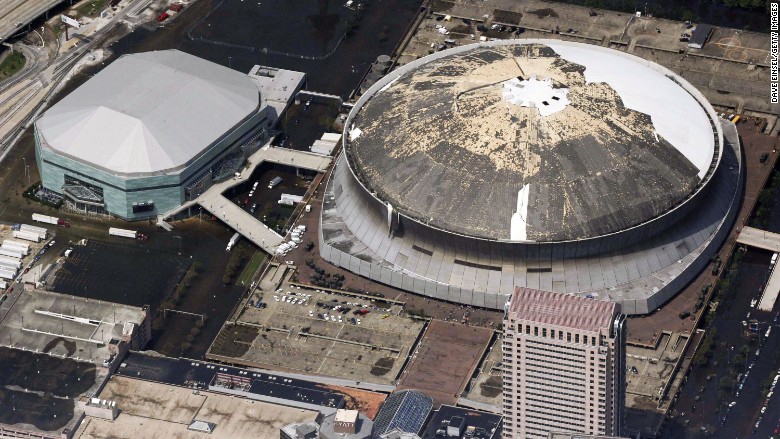 2. Hurricane Harvey, 2017
NOAA has not released a damage estimate for Harvey. Moody's Analytics puts total losses, both from property damage and lost economic activity, at as much as $108 billion. More than 70 people died after 27 trillion gallons of rain fell on Texas and Louisiana less than two weeks ago.
Houston and South Texas are still digging out, but property damages, lost wages and business disruptions make up the brunt of the staggering losses.
3. Hurricane Sandy, 2012
Sandy cost the Northeast an estimated $70.2 billion, according to NOAA.
The hurricane struck in October 2012, pounding New York and New Jersey with 70 mph winds and 13-foot storm surges. Eight million people lost power and 147 people died.
Sandy also forced the New York Stock Exchange to close for two consecutive business days.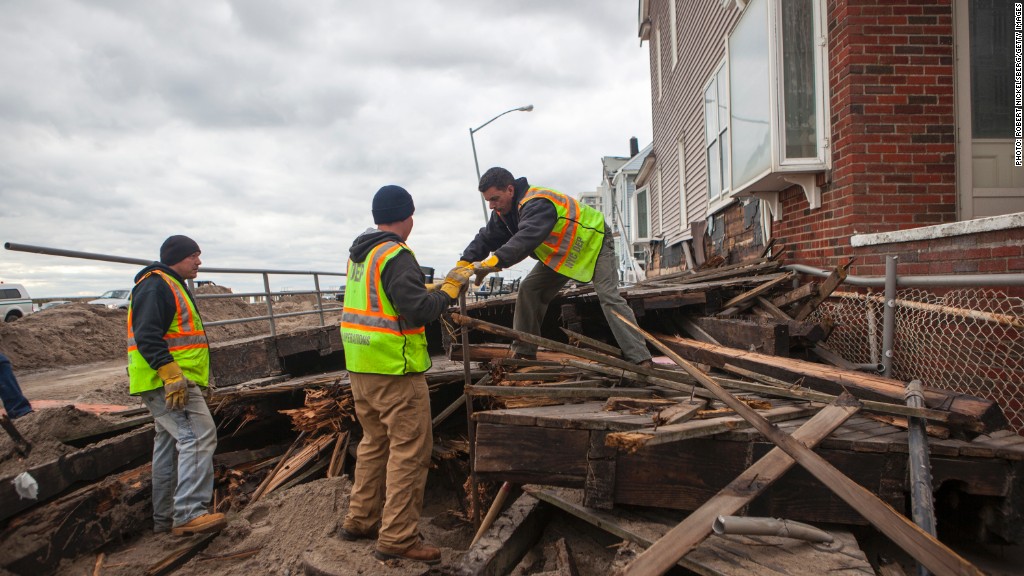 4. Hurricane Andrew, 1992
Irma has drawn comparisons to Andrew, one of the strongest Atlantic hurricanes on record.
The storm caused an estimated $47.8 billion of damages when it landed as a Category 5 storm 25 years ago. It was only the third Category 5 in history to make landfall on the U.S. mainland.
Andrew left at least 160,000 people homeless in Dade County, Florida, alone, according to NOAA.
5. Los Angeles earthquake, 1994
The earthquake, centered just outside Los Angeles, caused almost $30 billion in property damage and more than $15 billion in economic damage in today's dollars, according to Moody's Analytics, for a total of $45.2 billion -- the most expensive earthquake in the nation's history.
Fifty-seven people were killed, about 9,000 injured and about 112,000 structures damaged.
6. Drought, 1988
The summer of 1988 brought the worst drought since the Dust Bowl during the 1930s.
The drought swept across the Midwest, causing an estimated $42.4 billion in damages. Heat waves led to approximately 5,000 deaths and agricultural industries suffered heavy losses.
--CNNMoney's Chris Isidore contributed to this report.