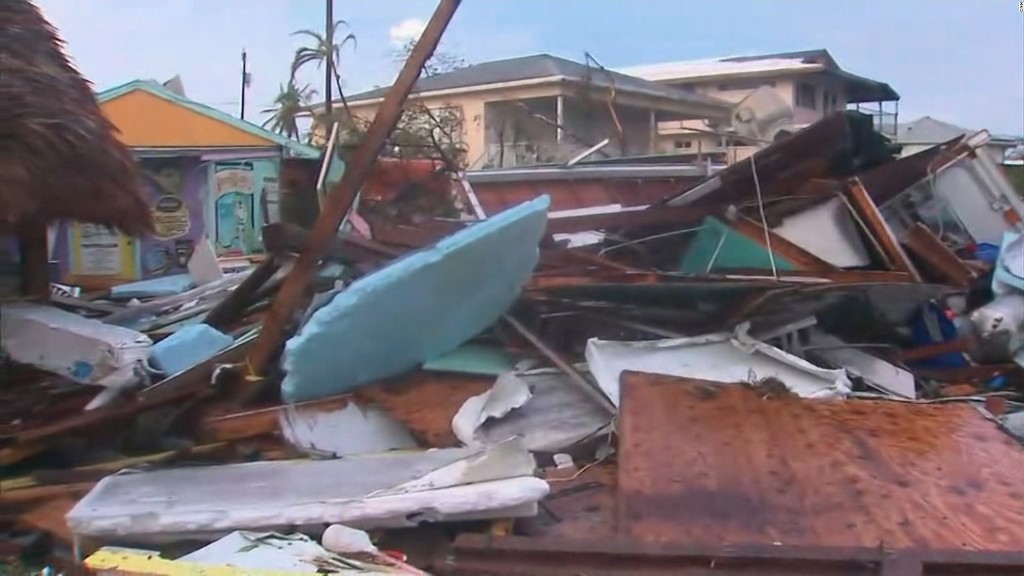 Florida's airports won't be back to normal for several days.
The state's airports shut down on Saturday ahead of Hurricane Irma, and remained closed on Sunday and Monday due to the storm. Most of them reopened Tuesday but with only very limited service.
The major airports, which are owned by local government entities, reported only mild damage from the storm. For example, Orlando International Airport said it had some flooding in the main terminal, torn canopies on departure and arrival curbs, and debris on airport roads, along with a broken traffic signal.
It's not yet clear how much of a financial toll Hurricane Irma will have on airlines, but they will undoubtedly suffer from huge losses due to thousands of canceled flights. One small piece of good news: The damage will be mitigated by the fact that it's not peak travel season.
All the airports recommend that passengers check with their airlines to confirm that their flight is on as scheduled, and that they have a confirmed seat.
Here are the details:
Miami International Airport
The state's largest airport typically handles about 800 passenger flights a day, but said Wednesday that only about half it its flights are operating. That's up from about a third of flights that operated on Tuesday.
"Full flight operations by all airlines are expected sometime this weekend," said the airport.
Orlando International Airport
Orlando expects 84% of its flights will be operating Wednesday, up from 43% on Tuesday. "One would hope we'll have a full schedule tomorrow," said airport spokeswoman Carolyn Fennell.
Tampa International Airport
Tampa airport says it expects about 60% its 400 flights to operate on Wednesday, up from about 30% Tuesday. It said it expects full operations to resume by the end of the week.
Fort-Lauderdale-Hollywood International Airport
The airport said it operated about 55% of its normal 800 daily flights on Tuesday, and expects even more flights to operate on Wednesday.
Jacksonville International Airport
Jacksonville resumed flights on Tuesday, scheduling about 69% of its 160 daily flights. Wednesday it operated 86% of its flights.
Fort Myers
Southwest Florida International Airport in Fort Myers was the last major airport in Florida to resume flights following the storm due to power outage problems. Flights resumed Wednesday with about 40% of its scheduled flights.
Correction: Jacksonville airport authorities gave incorrect percentages of flights canceled in an earlier version of the this story.