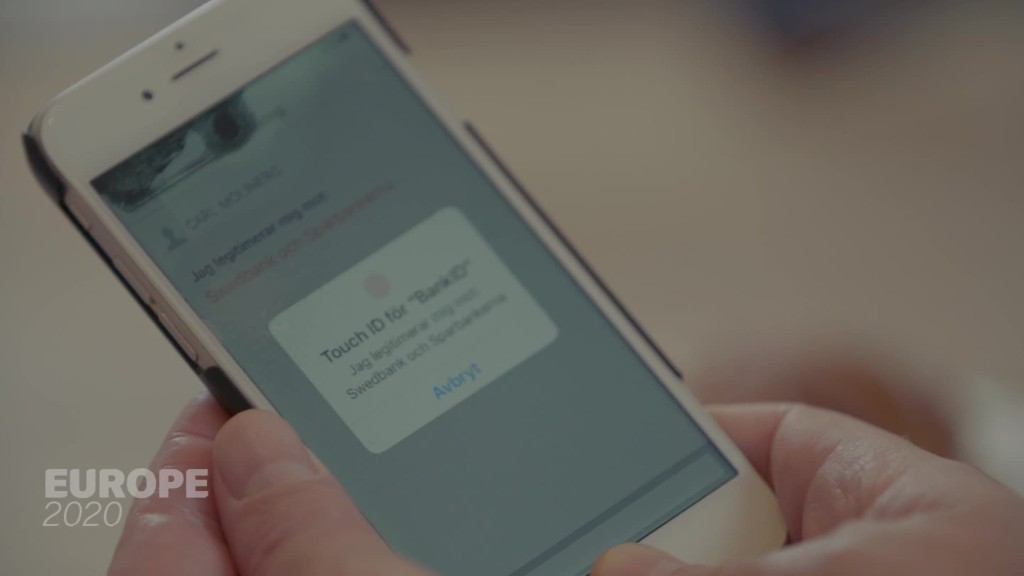 British cash just became much more accessible.
The new £10 note, which entered circulation on Thursday, features special design elements that will help the blind and partially sighted.
The Bank of England note includes clusters of raised dots in the top left corner that will help people with poor vision to identify its denomination.
It also features bold numbers and raised print.
The central bank said it introduced the braille-like raised dots following a consultation with the Royal National Institute for Blind People.
"These new characteristics should help people living with sight loss distinguish between denominations," said Steve Tyler, an official at the RNIB.
People with poor vision previously relied on variations in size and color to tell notes apart.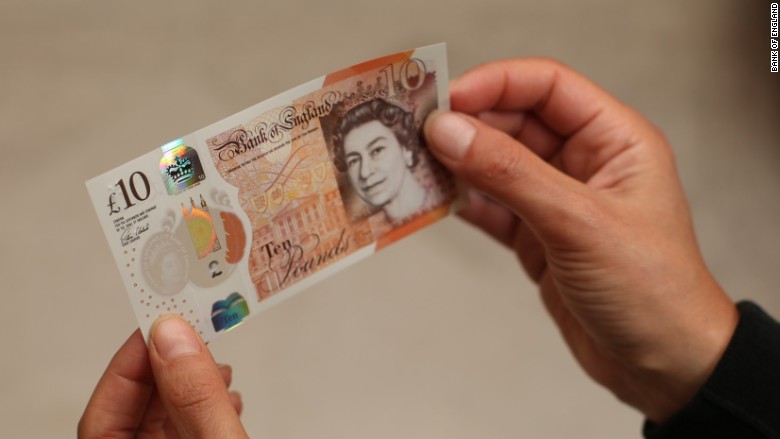 The new note is different in other ways: It features the image of a woman who is not the Queen.
Celebrated author Jane Austen has replaced Charles Darwin as the face of the £10 note following a public campaign that pressured the Bank of England to put a woman on the country's money.
Men remain on the other notes: Former Prime Minister Winston Churchill is on the £5, economist Adam Smith is on the £20 and steam engine pioneers Matthew Boulton and James Watt feature on the £50.
(The Queen is pictured on the front of all notes by virtue of her being the current monarch.)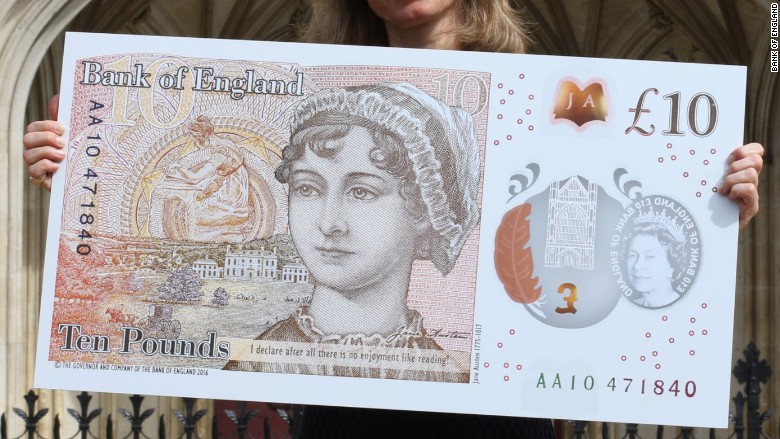 This is the second British bill to be made out of plastic instead of traditional paper materials. The £5 plastic bill launched in September 2016.
The plastic bills are considered by the central bank to be "safer, stronger and cleaner."
But the new bills are controversial because trace amounts of animal fat are used in their production. The bank considered switching to a different material, but ultimately decided to stick with the current formula.
The bank plans to distribute just over 1 billion of the new £10 notes across the country. The old £10 bills will be taken out of circulation.
The U.K. launched a new £1 coin earlier this year. It is made of two metals: an outer ring of nickel-brass and an inner ring of nickel-plated alloy.