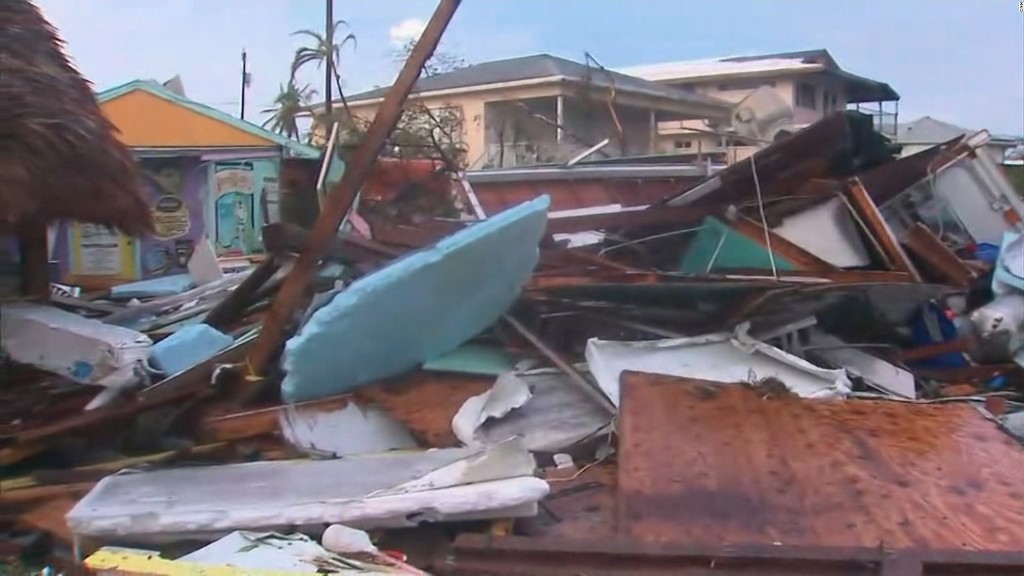 Florida drivers are having a much easier time finding fuel in the wake of Hurricane Irma.
In fact the biggest problem today isn't gas stations without gas. It's gas stations without power.
"Power is by far the biggest issue there. There's plenty of fuel there now," said Tom Kloza, chief oil analyst with the Oil Price Information Service.
About 30% of more than 7,000 stations for which data is available were not selling gas as of midday Friday, according to crowdsourcing platform GasBuddy. That's a big improvement from the 72% of reported stations that weren't selling gas early Tuesday.
The bigger problem now appears to be stations that still are without power. About 21% of the reported stations in the state do not currently have power, according to GasBuddy. Power outages hit Florida hard as Irma drove up the state. As of Friday, 1.9 million utility customers were still without power.
Kloza said stations with power but without gas likely are having problems hiring trucks to bring gas from the various terminals to the stations. Patrick DeHaan, senior petroleum analyst at GasBuddy, agrees.
"There's still a lot of temporary disruptions," he said. "There's a lot of stations that still need to be refueled, and there's limited manpower for delivering fuel."
Related: Gas prices are coming down, but it's going to take a while
Kloza said most stations with power should have gas by early next week, at which point he thinks the panic buying which has been part of the problem will ease.
"There have been runs on stations. People are tank topping because they're worried they won't find gas when they need it," he said. Social media has been adding to the problem, he said. A report that a station has just gotten a delivery causes people in the area to rush there to buy.
One of the big reasons for the improvement in the supply of gasoline: Ships have finally been able to bring gasoline to Florida ports. Because the state has few refineries of its own, it needs to rely on tankers and barges to deliver virtually all of its fuel.
Related: Businesses win millions in government contracts after hurricanes
Port Everglades, Port Canaveral and Port of Tampa are all open and "actively prioritizing fuel tanker ships," according to the Florida Division of Emergency Management.
"There's been an armada of ships and barges bringing gasoline down to Florida," said Kloza.
Florida officials also said that highway patrol troopers were escorting fuel resupply trucks to places that needed them.
The federal government has offered assistance as well. It waived restrictions on what types of ships can deliver fuel and on the types of fuel that can be used.
--CNNMoney's Matt Egan contributed to this story.