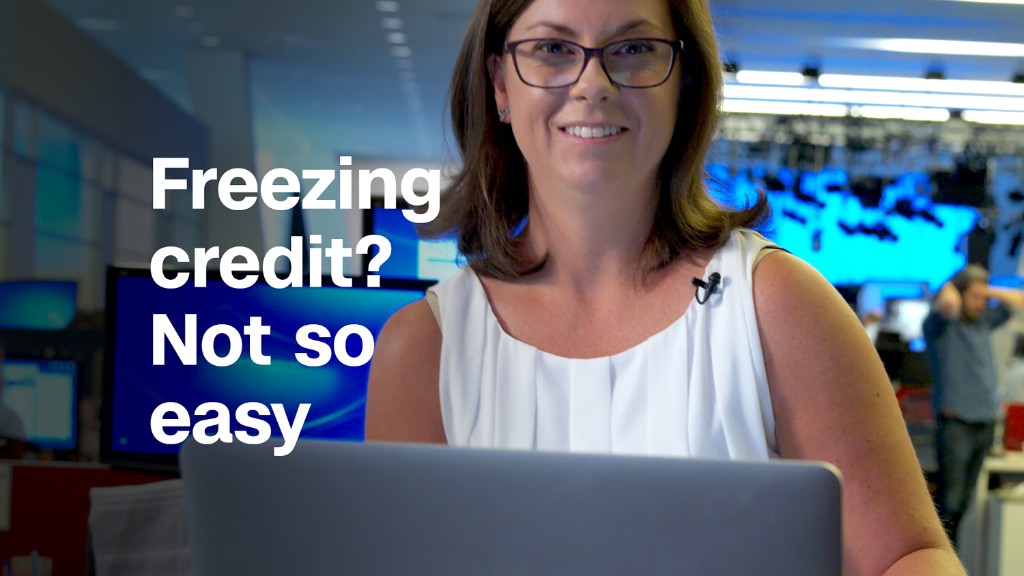 Elizabeth Warren wants to make sure Equifax doesn't profit from the data breach that left millions of its customers' personal information exposed.
A new bill introduced by Warren and Senator Brian Schatz, both Democrats, would force Equifax and its competitors to provide free credit freezing and unfreezing.
"Credit reporting agencies like Equifax make billions of dollars collecting and selling personal data about consumers without their consent, and then make consumers pay if they want to stop the sharing of their own data," said Warren in a prepared statement.
Following the giant Equifax data breach, in which 143 million Americans' personal data was stolen, identity theft experts urged people to freeze their credit. That prevents businesses from accessing people's credit reports, blocking new credit cards, lines of credit, loans or mortgages from being opened in a customer's name.
Warren said the proposed legislation would give consumers more control.
The Freedom from Equifax Exploitation Act would require credit reporting agencies to provide customers with stronger fraud alert protections and an additional free credit report (Americans currently get one free report a year from each of the three major credit bureaus).
Warren and Schatz say the bill would also prevent credit reporting agencies from profiting off of consumers' information during a credit freeze.
Related: What is a credit freeze?
A credit freeze typically costs between $2 and $10, depending on the agency and which state you live in. People also need to pay to unfreeze their credit.
Equifax had initially been charging people to freeze their credit in the wake of the hack. But in response to a public outcry, Equifax announced that fees to freeze credit would be waived for a month.
The bill would force Equifax (EFX) and the other credit reporting agencies to refund any fees they charged for credit freezes in the wake of the data breach.
The hackers stole names, Social Security numbers, birth dates, addresses and a yet-to-be-determined number of driver's license numbers. The thieves also made off with 209,000 credit card numbers and 182,000 documents containing personally identifying information.
The data stolen in the Equifax hack is extremely valuable to cyberthieves, because it is potentially enough to steal identities of millions of Americans.
Schatz said in a statement that the bill will ensure "companies like Equifax do right by the consumer, by restoring trust, security, and privacy to millions of Americans."
Related: Here's what happened when I tried to freeze my credit
On Thursday, the FTC opened a probe into the Equifax breach. Meanwhile, Warren's office said Friday that she also intends investigate what caused the breach and has asked the Government Accountability Office to investigate consumer data security.