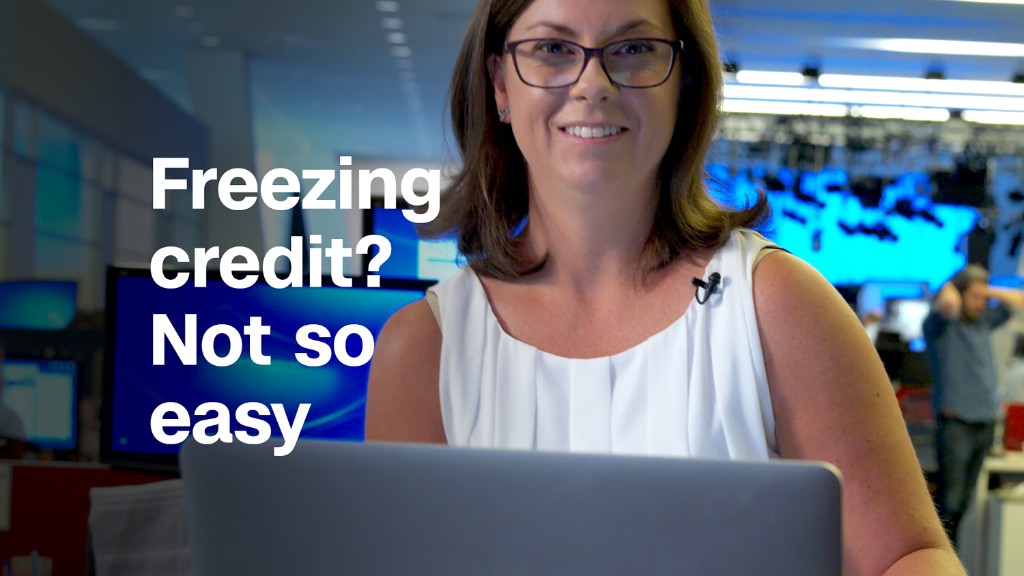 The recent data breach at Equifax has a lot of people talking about their credit reports. If you need to brush up on the lingo, we've got you covered.
WHAT'S A CREDIT FREEZE?
Thieves who get hold of the kind of personal information stolen from Equifax could use it to open new lines of credit in your name like loans, mortgages, and credit cards. A credit freeze can stop that from happening.
It does not damage your credit, but there is a catch. If you want to open a new account yourself, you'll need to lift the freeze first. The cost to put a freeze in place -- or lift the freeze -- varies based on where you live, but it commonly ranges from $2 to $10 per credit rating agency.
Click here to find out how to put a freeze in place.
HOW DO I KNOW IF MY IDENTITY WAS STOLEN?
If you were affected by the Equifax hack, it doesn't necessarily mean you've been a victim of identity theft. You'll want to keep a close eye on your credit reports, as well as your bank and credit card accounts to look for any suspicious activity.
If someone does open a line of credit in your name, it should show up on your credit report. To fix that mess, you'll have to prove that you didn't open the account. And you might have to clear bad debt information from your credit report.
It could be a long process. Click here to find out where to start.
CREDIT REPORT OR CREDIT SCORE?
A credit report is different than your credit score.
The report lists all your credit card accounts and any loans you've ever borrowed, your payment history, and other personal financial information. It also lists companies that have pulled your credit. You're allowed to request a copy for free three times a year, one from each of the credit rating agencies: Equifax, TransUnion, and Experian. You can access your free report online at AnnualCreditReport.com.
A credit score, meanwhile, is the three-digit number that represents your creditworthiness. It's based on the information that's in your credit report and it helps lenders determine whether they'll offer you a mortgage or loan -- and at what interest rate.
The score itself won't tell you you've been hacked. But if someone stole your identity to open a credit card, for example, and then didn't pay the bills -- it could damage your score, eventually.
Here's why your score is important, and three ways you could be messing it up.
WHY DO WE STILL USE SOCIAL SECURITY NUMBERS AS ID?
One of the reasons the Equifax breach is such a big deal is because hackers accessed the Social Security numbers of 143 million people -- and it could be used to steal your identity.
It's not the first time Social Security numbers were exposed. Fraudsters accessed them when Anthem health insurance and the U.S. Postal service were hacked, too.
Social Security numbers were first issued in 1936 "for the sole purpose" of tracking the earnings history of workers for benefits -- but they've since become a key method of ID.
It's the one unique piece of information that every consumer has. But experts say there are some potential alternatives, like fingerprints, iris scans, and voice and facial recognition.