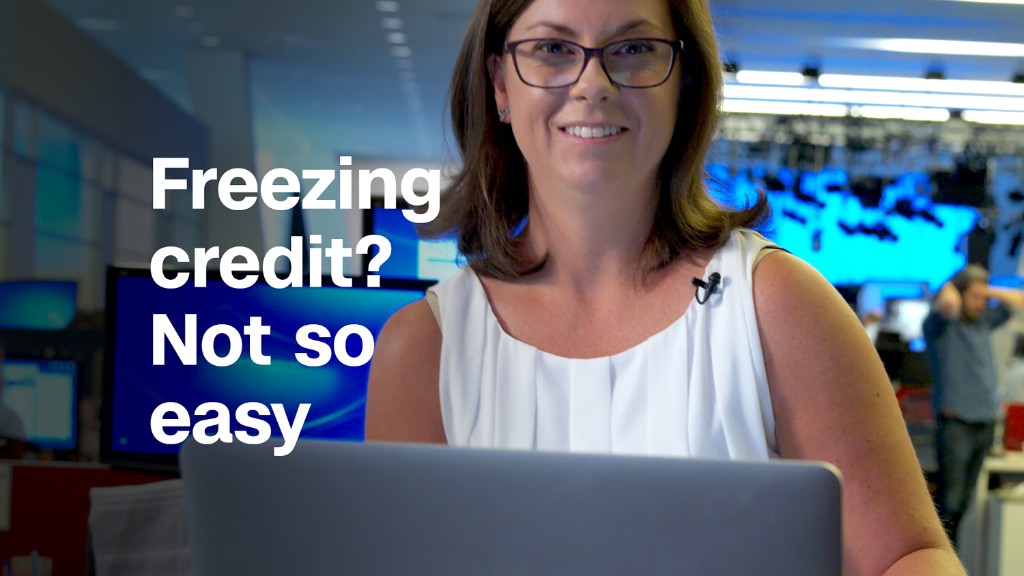 Equifax has finally revealed how many Canadians were caught up in its massive hack: 100,000.
The credit reporting agency said Tuesday that data compromised in the attack includes names, addresses, social insurance numbers and credit card details.
Equifax cautioned in a statement posted on its website that its investigation is ongoing and "this information may change."
Equifax (EFX) first admitted on September 7 that 143 million Americans could be affected by the data breach. It said at the time that some consumers in Canada and Britain were also affected.
But it has been slow to update victims outside the U.S.
While Americans have been able to log onto the company's website and input information that will help determine if they've fallen victim to the hackers, Canadians and Brits did not have that option.
The Canadian website for Equifax now touts a phone number that worried consumers can call.
It also offers a security monitoring service for 19.95 Canadian dollars ($16) per month. Equifax provides similar service for free to Americans who might be affected by the hack.
Equifax disclosed Friday that the personal details of up to 400,000 Brits may have been compromised.
Related: Equifax says 400,000 U.K. customers were affected by hack
Several major Canadian companies including TD (AMTD) and CIBC use Equifax to perform credit checks.
The Office of the Privacy Commissioner of Canada said Friday that it has opened an investigation into the data breach after receiving several complaints and dozens of calls from concerned citizens.