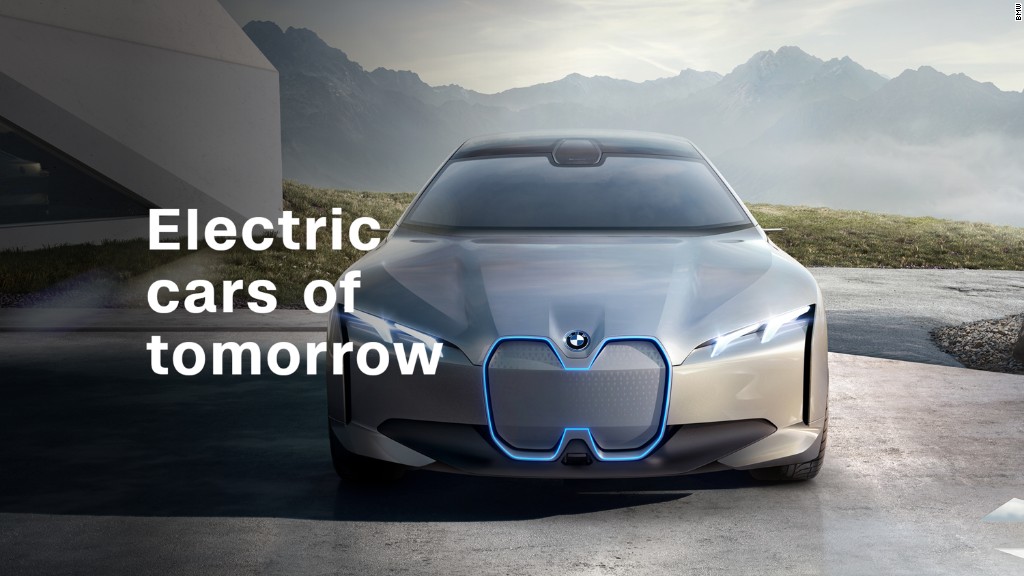 Move over, fans and vacuums. Dyson is building electric cars.
The company's founder, James Dyson, made the announcement in an email to employees on Tuesday.
"I wanted you to hear it directly from me: Dyson has begun work on a battery electric vehicle," he said.
The British company plans to launch the car by 2020, and has committed to investing £2 billion, or about $2.35 billion, in the project. More than 400 people, including Dyson engineers and others, are already working on bringing Dyson electric vehicles to life.
The inventor said a Dyson team first started working on the project in 1990. "By 1993 we had developed several working prototypes," he said. "To our chagrin, nobody at the time was interested in employing our diesel exhaust capture system and we stopped the project."
Related: This is the future of driving
Dyson said the company committed to developing new battery technologies a few years ago.
"It has remained my ambition to find a solution to the global problem of air pollution." he said.
Olya Leptoukh, Communications Manager at Dyson, said the company has invested billions of pounds into motors, batteries and other core technologies since 1990.
"We are now at a state and scale which means we can put that to good use," she said.
Related: These countries want to ditch gas and diesel cars
Leptoukh said Dyson will continue to develop its current technologies. That includes lighting, hand dryers, fans and its famous line of vacuums.
Dyson didn't offer details on what type of vehicles it plans to build, or where they will be available.
The appliances maker is joining a crowded market. It'll have to compete against the Nissan Leaf, the best-selling electric car in the world, the new Chevy Bolt and Tesla's (TSLA) new Model 3, among others.
Mercedes (DMLRY), BMW (BMWYY), Honda (HMC) and Volkswagen (VLKAF) all showed electric concept cars at this year's Frankfurt Motor Show.
The U.K. plans to block sales of new gasoline and diesel cars starting in 2040.