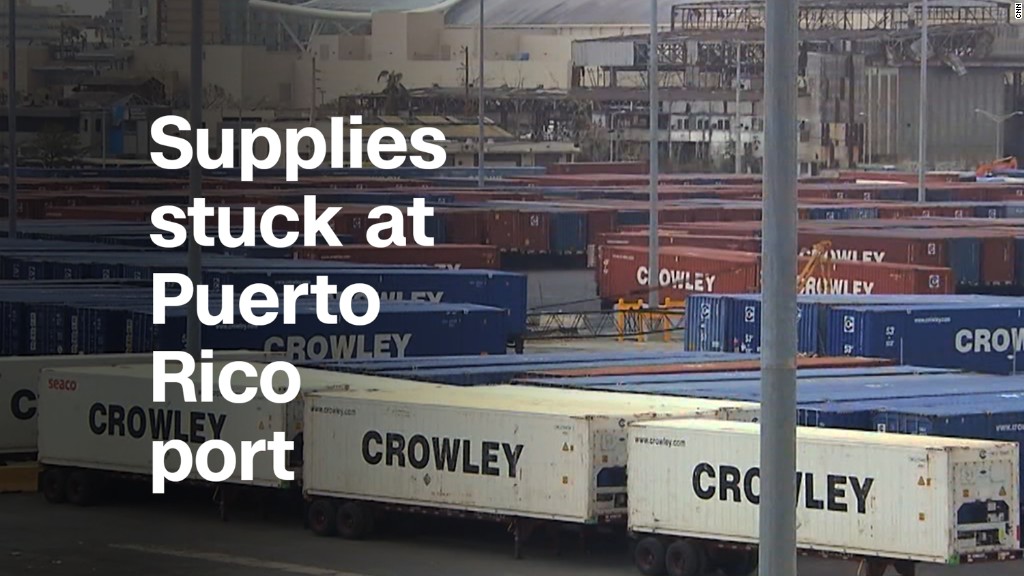 There's soccer and dodgeball. A scrapbooking workshop. A belly flop contest in the pool.
On board the Royal Caribbean cruise ship that evacuated 3,800 people from hurricane-ravaged Puerto Rico, the passengers are being treated like regular customers -- and maybe enjoying a welcome distraction or two.
On Friday night, "Kong: Skull Island" is playing on the big screen, said Natalie Pompilio, a contributor to the travel blog Cruise Critic who is reporting on the humanitarian mission.
The mood is "subdued, but happy," she said in an email interview.
Royal Caribbean canceled the regular voyage of the Adventure of the Seas, which was supposed to depart Saturday from San Juan, and is using the ship instead to get people out of Puerto Rico and the Caribbean.
The Adventure delivered supplies to San Juan, picked up evacuees and left Thursday. More will board in the U.S. Virgin Islands on Friday and Saturday before the ship sets out for Fort Lauderdale, Florida, where it will dock on Tuesday.
Related: Royal Caribbean evacuates thousands from San Juan and the Caribbean
The evacuees include locals, tourists, and friends and family of Royal Caribbean employees, said Celia de la Llama, a spokeswoman for Royal Caribbean. (RCL) Passengers weren't charged to board, and the food and entertainment are free. Alcohol is not -- though it is being sold at a discount.
In other ways, it's like a regular cruise. For entertainment, there's Name That Flag trivia and a dance competition. Theater shows and bands are going on as scheduled.
"We are running a cruise and our guests are evacuees," de la Llama said. If the crew "can provide a little bit of a relief for people, that's what they want to do."
Hurricane Maria shattered Puerto Rico when it made landfall. A week and a half later, 90% of cell service is still out, meaning people can't get vital information or reach loved ones. ATMs are out of bills, banks are closing their doors, and most of the island is without power.
Related: It's been 9 days. Puerto Rico has almost no cell service
But the ship is providing at least temporary relief for some. Pompilio spoke with a Puerto Rican mother who boarded with a young daughter who suffers from asthma.
"The child's mood and breathing improved once they were on board," Pompilio said. "They were looking forward to going in the pools and the slides."
Dozens of animals are on board, too.
"Every dog who boarded in P.R. is getting pet and played with by strangers," Pompilio said.
The Adventure of the Seas is scheduled to depart San Juan on October 7 for a regular cruise.